The Weekender, November 23, 2016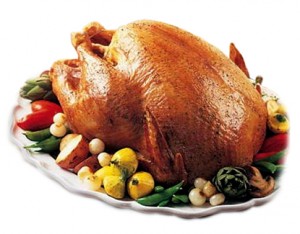 1)  "Why Wild Turkeys Hate the Wild" (The Atlantic, 8 minutes, yesterday). Wilderness turned to developed areas, which in turn gave back land to the wild. The turkeys, though? They didn't get the memo.
Today, more than 60 percent of Massachusetts is forestland. (Only a few thousand acres of that total are old-growth forest.) For conservationists, the return of the trees seemed a dream come true. As the population emptied off the land, returning to cities and their suburbs, it seemed possible to reestablish the frontier, to restore the woods to their pristine splendor, to again draw a line between nature and civilization.

Deer returned, and flourished in the woods. Hikers and campers came to see them on the weekends, and then returned to suburbia. Other creatures followed—some spreading on their own, some deliberately reintroduced. Soon, the forests were teeming with beaver, bobcats, and coyotes. In 1972, biologists trapped 37 wild turkeys in New York, and began releasing them into the forests of Massachusetts.

That's when something unexpected happened.
2) I Wrote This!: "13 Surprising Facts About Beards" (The Art of Shaving, 4 minutes). Yes, I wrote an article for the Art of Shaving. It's a fun one — you'll learn about why Domino's Pizza employees can now don beards, the military units that had to, and the students who can't without a doctor's note. And ten other things. Enjoy!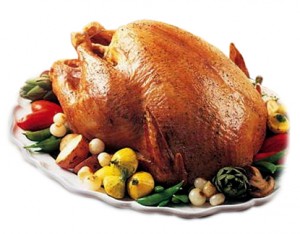 3) Want some Turkey Day trivia? Here's a collection of Thanksgiving and turkey-themed articles from the Now I Know archives:
4) "A Plague of Pigs in Texas" (Smithsonian Magazine, 16 minutes, January 2011). Like the Atlantic article above, this is a story about wild animals not knowing about the boundaries us humans set up. (If you want a much shorter version, here's a Now I Know on the topic. But it's not nearly as good as the Smithsonian article.)
Wild hogs are among the most destructive invasive species in the United States today. Two million to six million of the animals are wreaking havoc in at least 39 states and four Canadian provinces; half are in Texas, where they do some $400 million in damages annually. They tear up recreational areas, occasionally even terrorizing tourists in state and national parks, and squeeze out other wildlife.

Texas allows hunters to kill wild hogs year-round without limits or capture them alive to take to slaughterhouses to be processed and sold to restaurants as exotic meat. Thousands more are shot from helicopters. The goal is not eradication, which few believe possible, but control.
5) "Dark Meat" (Slate, 14 minutes, November 2016). The subhead: "Work more days. Carve more turkeys. Don't get hurt. What poultry workers endure in the frenzied weeks before Thanksgiving. " It's a good yet disheartening story. And I appreciated the punny title nonetheless.
6) "On the Market" (n+1, 19 minutes, Winter 2012). What's it like to work at world-renowned auction house Sotheby's? This is a very behind-the-scenes look and one which doesn't have a lot of surprises — but in a good way. The perfectly pretentious, shallow-yet-deep veneer you'd expect from a high-end auction house shines through.
Have a great Thanksgiving (and a good, regular Thursday to those outside the United States)!