The Weekender: November 29, 2019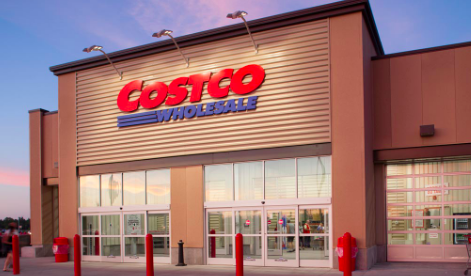 Hi!
I hope you had a great Thanksgiving if you celebrated it. Mine was nice. I don't have much to say in this section because I didn't do much on the newsletter this week — a couple of re-runs and a day off will do that.
"I really have nothing to say about Black Friday."
A few years ago, I created a website called Awesome Claus. (It's still there if you want to hit that link.) It's a curated collection of Secret Santa gift ideas — all under $20, all kind of nerdy, and some I even own. I typically updated it once or twice a year, and specifically around Black Friday, because that's when people really do Secret Santa stuff. I didn't update it this year.
The reason why is actually kind of ridiculous. For years, I would add a link to a random Amazon item at the bottom of each Now I Know emails — if people clicked the items and bought something (anything, really), I'd get a percentage of the sale. That's how Amazon's affiliate program works. Awesome Claus was built to do more of the same: if you go to the site and click on the wasabi Kit Kats, you'll end up helping support Now I Know.
But then, it broke. Amazon told me I was violating the terms of their program. Apparently, their rules prevent me (and everyone else) from adding affiliate links to emails. I don't know or understand why email newsletters are banned from using their program, but, they are. Amazon sent me a very pointed email about this fact, so I stopped.
To make matters worse, for some reason (it's complicated and I could fix it, but it'd take a long long time), a lot of the Awesome Claus links no longer have my Amazon affiliate code embedded in it. So, Black Friday, as far as Now I Know is concerned, is just another Friday. Unless you click on the wasabi Kit Kats, I guess.
The Now I Know Week in Review
I think this section is still pretty valuable, right? Let's keep it.
Monday: There's Snow Better Way to Measure — The volunteers who help measure snowfall. It turns out, as many of you wrote in to tell me, there's another organization that measures precipitation and other weather-related stuff. I may write about that in the future.

Tuesday: How Turkey Got Its Name: Why did we name a bird from North America after a country which straddles Europe and Asia?

Wednesday: Thanks for the Helium: The Thanksgiving Day parade's return-t0-sender policy. For balloons.

Thursday: Took the day off for Thanksgiving.
And some other things you should check out:
Some long reads for the weekend.
1) "Cryptoqueen: How this woman scammed the world, then vanished" (BBC, 29 minutes, November 2019). Here's the opening paragraph/summary/intro (I'm not sure what to call it): "Ruja Ignatova called herself the Cryptoqueen. She told people she had invented a cryptocurrency to rival Bitcoin, and persuaded them to invest billions. Then, two years ago, she disappeared. [Reporter] Jamie Bartlett spent months investigating how she did it for the Missing Cryptoqueen podcast, and trying to figure out where she's hiding."
2) "The Ketchup Conundrum" (The New Yorker, 23 minutes, August 2004). The subhead: "Mustard now comes in dozens of varieties. Why has ketchup stayed the same?" Thanks to Keith L. for the link. Also, a quick story:
The article above was written by Malcolm Gladwell, who I referenced recently when I shared his TED Talk (I think). He has a pretty good podcast which, a year or two ago, I was listening to while walking through Central Park — and as I was, he happened to jog by. It was incredibly strange to hear someone's voice and see them in front of you but have the two things otherwise not match up at all.
3) "How Costco gained a cult following — by breaking every rule of retail" (The Hustle, 9 minutes, June 2019). The subhead is "Costco has found immense success by prioritizing the interests of its customers and employees over those of its shareholders" but really, this is a story about the power about caring about your brand. The key sentence for me: "As of 2018, 51,600,000 people pay Costco membership fees, good for $3.14B in annual revenue. More impressively, the renewal rate is a whopping 90%." Amazing.
Have a great weekend!
Dan