The Weekender, October 12, 2018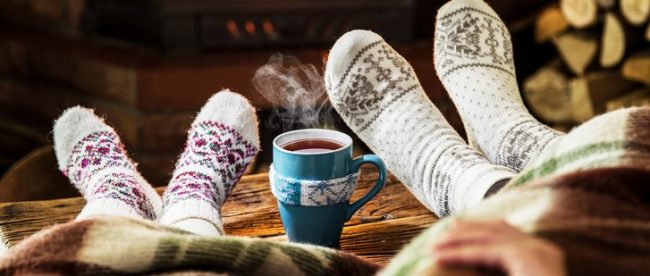 1) "How a fraudster got $12 million out of a Canadian university: They just asked for it" (The Star, 13 minutes, October 2018).
The email started with an innocent "Hiya," but the words that followed set off a chain of events that would tarnish a university's reputation and send investigators on a months-long chase across the ocean and back.

It's been just over a year since MacEwan University was blindsided by an $11.8-million fraud. While the ruse itself was simple, the case that followed was anything but. Police had to navigate a complex money-laundering scheme that funnelled some of the stolen public funds through various accounts in two continents before reinvesting it in a real-estate deal in Richmond, B.C.

[ . . . ]

It began in the summer of 2017, when MacEwan was in the midst of constructing the $180-million Allard Hall: a state-of-the-art building boasting music studios and dance halls with room for 1,800 students. Emails detailing transactions worth millions of dollars were pinging back and forth between school staff and vendors.

As a result, one particular email, sent June 27, didn't set off any alarms. Sent by a James Ellis of Clark Builders, a construction company working on the project, the email opened with the affable "Hiya" before asking the school's accounts receivable department to reroute payments to a new National Bank of Canada account.

A supporting letter attached to the email appeared to have been signed by Marc Timberman, the company's chief financial officer.

[ . . . ]

In just over a week, the university made three payments into the TD Bank account totalling more than $11.8 million.

It would be almost two months before the university would learn the awful truth: Clark Builders never received these payments, no James Ellis had worked for the company for at least eight years and the real Timberman had no knowledge of the letters using his name.
2) "How the Finnish lifestyle of getting drunk while wearing pants became the new hygge" (The Guardian, 7 minutes, October 2018). Yes, that's a real article. And if you don't know what hygge is, skim this article first.
3) The Now I Know Week in Review:
Monday: Took the day off because schools were closed here for Columbus Day.

Tuesday: Why We Don't Chat Chit About Flop Flips. The I-A-O rule you know, but don't know you know.

Wednesday: The "Faithful Employee" Award Which Had the Opposite Effect — Like the red stapler guy from Office Space but backward.

Thursday: Losing the Htrkos in the Woods — On the origin of "bears"
4)  "'He Actually Believes He Is Khalid': The Amazing 30-Year Odyssey of a Counterfeit Saudi Prince​" (Vanity Fair, October 2018, 31 minutes).
"My name is Khalid," he tells me, and I want to believe him. After all, he has traveled the world as royalty—the son of the king of Saudi Arabia, no less. Leading international investors know him as His Royal Highness Khalid bin al-Saud. He moved in an entourage of Rolls-Royces and Ferraris, his every whim tended to by uniformed housekeepers and armed bodyguards. A suave British-born C.E.O. handled his business affairs, and a well-connected international banker marketed his investment deals to a select few, leaving him to live a life of astonishing excess.

Ever since he was a boy, he had been pitted against his royal brothers in an expensive game—to see who could "outdo the other one" in spending, he liked to say. Khalid was surely winning. He was in negotiations to purchase 30 percent of the famed Fontainebleau hotel in Miami Beach for $440 million, and he was selling early access to what promised to be the biggest I.P.O. in history: the initial public offering of Aramco, the Saudi oil giant. Until last June, when the Saudi government shelved the plan, the I.P.O. was expected to be worth more than $2 trillion.

Khalid could regularly be overheard talking on his phone with the likes of Bill Gates and Presidents Barack Obama and Bill Clinton. "I'm sick and tired of Trump calling me and inviting me to the White House!" he often complained. He kept in touch with his father, the Saudi king, on FaceTime, and, if you were lucky, he would let you listen in. But the prince's favorite companion was Foxy, his beloved Chihuahua, whom he draped in diamonds and designer dog clothes and toted around in a $2,690 Louis Vuitton dog carrier. He stuffed other Louis Vuitton bags with stacks of $100 bills, tossing the money from his jewel-encrusted fingers, one sporting a nine-carat diamond, to those who tended to his needs—flashes of benevolence from an academic genius whose LinkedIn page lists his law studies at Harvard, his master's in business administration from the University of Southern California, and his top marks at Institut Le Rosey, the elite Swiss boarding school attended by Rockefellers and Rothschilds.

He lived in a penthouse on Fisher Island, the super-wealthy enclave that sprawls across 216 acres south of Miami. But he spent much of his life on his yacht and private jet, which he chronicled religiously on his Instagram account, Princedubai_07. There were pictures of Prince Alwaleed bin Talal, the fabulously wealthy grandson of the first Saudi king, whose major stakes in U.S. companies alone include Citigroup and Twitter. ("Uncle," Khalid posted beside one photo.) "My new yacht," he said in Instagram videos from his travels, "my plane," and "my Ferrari." There were endless posts of pieces of jewelry from his vast collection. "Birthday gifts from the fam," he wrote alongside twin diamond watches draped over $10,000 bundles of cash. His star-struck followers couldn't get enough. "Ohhh, lawdddd!" groaned one.

I had spent weeks tracing Khalid's incredible trail before his e-mail arrived. "As you might know, my story is not what it looks like," he wrote. "There is so much to tell and so much that needs to come to the light."

He would tell his story exclusively to me, he promised, if I left out certain parts. Like so many of his offers, it was one that promised a wealth of opportunity, in return for very little. In the end, though, I decided to decline. Because Khalid wasn't writing me from his yacht, or his penthouse on Fisher Island, or his father's palace in Dubai, but from a cell at the Federal Detention Center in Miami, where he awaits trial on charges of fraud, traveling on a fake passport, impersonating a foreign official, and identity theft.
5) "The Love Story that Upended the Texas Prison System" (Texas Monthly, about an hour, October 2018). The subhead:
In 1967, a 56-year-old lawyer met a young inmate with a brilliant mind and horrifying stories about life inside. Their complicated alliance—and even more complicated romance—would shed light on a nationwide scandal, disrupt a system of abuse and virtual slavery across the state, and change incarceration in Texas forever.
6) "'After 37 years I caught my brother's killer on Facebook'" (BBC, 8 minutes, August 2018). Just a straight-up crazy story.
Have a great weekend!