The Weekender, October 19, 2018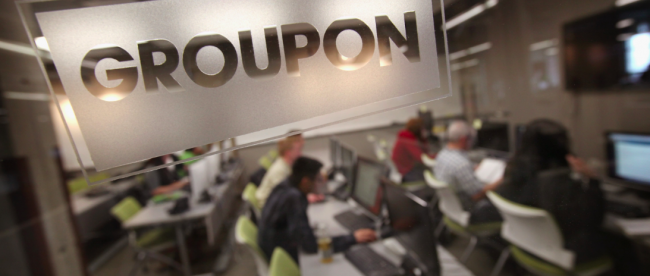 1) "You buy a purse at Walmart. There's a note inside from a 'Chinese prisoner.' Now what? " (Vox, 20 minutes, October 2019).
When Christel Wallace found a piece of paper folded up at the bottom of her purse in March 2017, she threw it in the trash. She hadn't yet used the maroon bag, made by Walmart and purchased from one of its Arizona stores months ago.

But after a few minutes, she got curious. She took the paper out of the wastebasket, unfolding the sheet to reveal a message scrawled in Mandarin Chinese.

Translated, it read: Inmates in China's Yingshan Prison work 14 hours a day and are not allowed to rest at noon. We have to work overtime until midnight. People are beaten for not finishing their work. There's no salt and oil in our meals. The boss pays 2,000 yuan every month for the prison to offer better food, but the food is all consumed by the prison guards. Sick inmates have to pay for their own pills. Prisons in China cannot be compared to prisons in the United States. Horse, cow, goat, pig, dog.

Christel's daughter-in-law Laura Wallace posted a photo of the note to Facebook on April 23. The post first went viral locally, getting shared and liked several hundred times, mostly by fellow Arizonans. After a few days, local media outlets picked up the story; a week or so after that, dozens of mainstream publications like USA Today and HuffPost followed suit. One video report on the incident accumulated 2.9 million views.

Shares of the note provoked shock and outrage. Even those who were skeptical of the note's provenance were incensed, pointing to a wider issue. "Who cares if it's a marketing stunt?" read one comment on Facebook. "If it made five people rethink buying cheap crap, then it's a success."

At the time, a Walmart spokesperson told a reporter in Arizona it was unable to comment because it had "no way to verify the origin of the letter."

You may remember this story or one like it. It follows a long line of SOS-style notes found by shoppers. They crop up a few times a year, and each story follows the same beats.

First, a shopper in the US or Europe finds a note in the pocket or on a tag of a product from a big retailer — Walmart, Saks, Zara. The note claims the product had been made using forced labor or under poor working conditions. The writer of the note also claims to be in a faraway country, usually China. The shopper takes a photo of the note and posts it to social media. It's reported on by all sorts of publications from Reuters to Refinery29, where the articles reach millions of readers.

Then the hysteria cools, and the story falls into the viral news abyss. There's no real attempt at verification. There's no meaningful corporate gesture. There's no grand reckoning with the system of global production from which this cry for help is said to have emerged.

As for Christel's particular Walmart note, there are a number of possibilities regarding who wrote and hid it, and its contents are difficult to fact-check. A Chinese prison called Yingshan may exist, or it may not. Forced labor may be practiced there, or it may not. A prisoner in China may have written the note, or maybe a Chinese activist did, or maybe an American activist instead. The note may have been placed in the bag in a prison factory, or somewhere else along the supply chain in China, or perhaps in Arizona.

The only way to make sense of this puzzle — one with actual human stakes that can help explain how what we buy is made — is to try to trace the journey backward, from the moment a note goes viral to its potential place of origin. Which is how I find myself in rural China, outside of a local prison, 7,522 miles away from where Christel first opened her purse.
2) "The Super-Quick Rise and Even Faster Fall of Groupon" (New York Magazine, minutes, October 2018). For a while, Groupon was the hottest Internet service out there — you could get great deals on amazing packages so long as a bunch of other people were also interested in the deal (and there was almost always enough of those other people). But today, it's an afterthought at best. Here's that story, as told by its founder/CEO to a reporter.
3) The Now I Know Week in Review:
Monday: Why We Park on Driveways and Drive on Parkways. A quick drive into the quirks of the English language.

Tuesday: How a Little Bit of Dishonesty Can Get You Free Tacos. Step one: Steal spoons. Step two: ??? Step three: Profit.

Wednesday: The Battle Over the Collect Call. How MCI bested AT&T by using an errant E.

Thursday: Until Death Does the Hangman Part. In the bonus fact, I stated that hanging was still legal in the state of Washington. That's not true — a week ago or so, the state Supreme Court found the death penalty to be unconstitutional. I've updated the archives.
4) "How a Subprime Auto Lender Consumed Detroit With Debt and Turned Its Courthouse Into a Collections Agency " (Jalopnik, 23 minutes, October 2018). Thanks to reader Michael G. for the suggestion.
When Don Foss started his career as a car salesman, he recognized early on that most of his prospective customers had shaky credit, leaving them with few options for financing to buy a vehicle. So in 1972, he started subprime auto lending company Credit Acceptance Corporation to fill that void. He knew lending money to buyers with low credit posed an inherent risk, and he knew the business couldn't solely be focused on closing sales. It had to excel at collecting loan payments too.

[ . . . ]

Indeed, over time, the collections side of the business has transformed into a fundamental pillar of the Credit Acceptance model, sparking numerous government investigations and lawsuits over alleged deceptive practices, while exposing some of its customers to ceaseless debt.

The company has acknowledged it repossesses about 35 percent of all vehicles it finances, and its aggressive methods to pursue buyers for non-payment is widely known. Debt collectors retained by the company chase after defaulted buyers for as long as 20-25 years, garnishing their wages and recouping sums that sometimes exceed two times the original loan amount.

[ . . . ]

In 2017, one out of every eight civil lawsuits filed in Detroit's 36th District Court, the largest district court in the state of Michigan, was a collection case brought by Credit Acceptance, according to an analysis of publicly available court records by Jalopnik. Credit Acceptance alone—a company meant to service subprime car loans under the cheerful motto of "We change lives!"—absolutely dominates the civil case volume of one of the country's busiest courts.

"Oh my god," said Robert Lawless, a law professor at the University of Illinois who co-authored a study this year that examined the effect debt collection suits have on consumers who ultimately file bankruptcy. "That's an incredibly high number."
5) "23 charts and maps that show the world is getting much, much better" (Vox, 10 minutes, October 2018). I found this via Rose-Colored Roundup, a newsletter which aims to share only good news. It may similarly make for a good addition to your inbox, too.
Have a great weekend!