The Weekender, October 26, 2018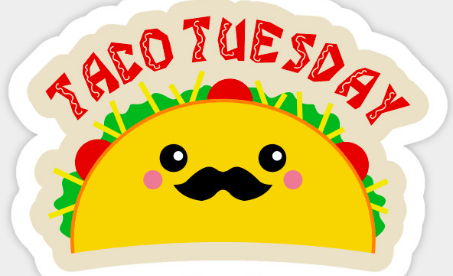 1) "How I Accidentally Wound Up Running an Outlaw Biker Gang in Ohio" (Medium, 23 minutes, October 2018). The subhead: "An undercover federal agent behind a massive sting operation that took down dozens of gun-runners and drug-dealers tells all ."
I knew something was wrong the second I heard Willie Beard's voice. For one thing, he was calling the landline; he'd never done that. For another, I'd gotten to know him over the past several months, and the dude was almost 100 percent night owl, but now he was reaching out on a Sunday afternoon.

This was December 2004 in northeast Ohio, up near Cleveland. Beard was a member of the Hells Angels Motorcycle Club, the country's most notorious outlaw biker gang. I was a founding member of the Order of Blood Motorcycle Club, the first biker gang ever sanctioned by the Aryan Brotherhood, the country's most notorious prison gang. As far as Beard knew, we were associates and friends. He was right only about the first part. The guy had no idea that I was also an undercover agent with the U.S. Bureau of Alcohol, Tobacco, Firearms, and Explosives (ATF), let alone that I was running an investigation involving 18 undercovers from four law enforcement agencies in northeast Ohio and western Pennsylvania.

Or did he know?

That's the question that rattled around my skull.
2) "Former CIA Chief Explains How Spies Use Disguises" (Wired/YouTube, 9 minutes, October 2018). If you have time for a nine-minute video, this is a good one.
3) The Now I Know Week in Review:
Monday: The Cell Phone Contract Killer — He found a loophole in his cell phone contract. All he had to do was never do anything else again.

Tuesday: When New York Tried to Take Away a W — The state versus the license plate.

Wednesday: The Problem With Anonymous Lottery Winners — If you don't know who won, how do you know they won fairly?

Thursday: Vodka and Cola — How the Coca-Cola Company helped a Soviet enjoy a little taste of America while helping him avoid provoking Russian ire.
4) "The Man Who Cracked the Lottery" (New York Times, 22 minutes, May 2018). Want to know more about the man featured in Wednesday's story? The New York Times did a deep dive on Eddie Tipton's scam (with some great illustrations to complement the narrative).
5) "The Crazy Contentious History Of Taco Tuesday" (Thrillist, 7 minutes, September 2018). Thanks to reader John G. for the suggestion.
Since 1989, Taco Tuesday® has been a registered trademark of Taco John's, one of the largest Mexican restaurant chains in the United States. Never heard of it? That's not too surprising. While it has 400-plus locations, the chain mostly operates in the Midwest, and it's based in Wyoming. Their biggest claim to culinary fame is Potato Olés® — flat-tasting tater tots that you can dip into guacamole, queso, or salsa. The restaurant is far more infamous for their campaign to keep Taco Tuesday® all to themselves. While many other restaurants use the phrase, they legally cannot.

Every couple of years, Taco John's sends cease-and-desist letters to small restaurants who use the phrase Taco Tuesday® and force them to stop under threat of further legal action. Taco John's makes no apologies for its heavy-handedness. "Ever hear of Taco Tuesday®?" reads their website today. "We started it! We even trademarked it. That's how seriously we take tacos." "It's just unfathomable to us not to protect it," a company spokesperson told Priceonomics in 2016. "It's part of our DNA. Taco Tuesday is this American institution. Not to take the chance to talk about it and our story, that would go against who we are."

The move always prompts angry articles by media watchers befuddled that anyone would ever copyright a phrase as ubiquitous as Taco Tuesday.
6) "I pulled a 1,500-year-old sword out of a lake" (The Guardian, 6 minutes, October 2018). A young girl tells her story — and why people are calling her the King of Sweden.
Have a great weekend!