The Weekender, September 1, 2017
1) "9 facts that explain DACA, the immigration program President Trump is threatening to end" (Vox, 15 minutes, August 2017). I almost never share articles which explicitly advocate for a political position and, despite the topic, is no exception. This is a rather clean, fair explanation of what the DREAM Act is, what DACA (the Deferred Action for Childhood Arrivals program) is, and its history. I thought I knew a lot about this before I read the article — and it turns out, nope, I knew almost nothing, and most everything I thought I knew was wrong.
2) Support Now I Know: As many of you already know, researching, writing, and (save for the daily typo or two) editing Now I Know is a pretty big endeavor on my part. Keeping the project financially sustainable is a battle, and to that end, I've tried many different avenues.
One of them — a major one at that — is my ongoing Patreon campaign. It's an old-style patronage campaign, where readers such as yourself support Now I Know through a monthly pledge. A $5 a month pledge comes out to about 25 cents per article I send; a $1 a month pledge is roughly a nickel. Please consider supporting Now I Know through Patreon by clicking here. It's entirely optional and you're under no obligation to do so, so don't feel bad if you can't or don't want to. But if you do, please know it all adds up, and I greatly appreciate your support. Thanks!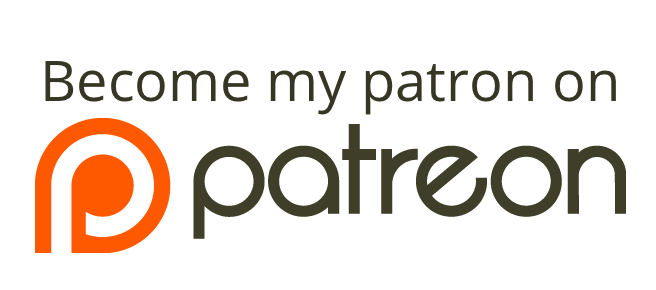 3) The Now I Know Week in Review:
Monday: How Hollywood and Harvard Partnered to Save Lives​. The story of a media conspiracy — to reduce drunk driving.

Tuesday: Why the Rainbow Tastes Different Depending on Where You Are. The two types of purple Skittles.

Wednesday: The Rhino Guards. There are three northern white rhinos left in the world. Meet the people who protect them from poachers.

Thursday: How One Generation's Trash Became Another's Vacation. This was a really fun one to write.
4) "The World Is Running Out Of Sand" (The New Yorker, 20 minutes, May 2017). Thanks to Kira S. for suggesting this one which, as she points out, lends itself perfectly to yesterday's Now I Know. The subhead: "It's one of our most widely used natural resources, but it's scarcer than you think."
5) "Facebook Figured Out My Family Secrets, And It Won't Tell Me How " (Gizmodo, 9 minutes, August 2017). This isn't quite as creepy as the headline suggests, but it's still pretty amazing.
On any given day, it tended to recommend about 160 people, some of them over and over again; over the course of the summer, it suggested more than 1,400 different people to me. About 200, or 15 percent of them, were, in fact, people I knew, but the rest appeared to be strangers.

And then there was Rebecca Porter. She showed up on the list after about a month: an older woman, living in Ohio, with whom I had no Facebook friends in common. I did not recognize her, but her last name was familiar. My biological grandfather is a man I've never met, with the last name Porter, who abandoned my father when he was a baby. My father was adopted by a man whose last name was Hill, and he didn't find out about his biological father until adulthood.
6) "Everything Is for Sale" (Racked, 26 minutes, August 2015). It's a story about the world's largest yard sale. It stretches for nearly 700 miles — yes, miles (!!!!) — extending from Michigan to Alabama, lasting a few days each August. (Sorry, you'll have to wait until next year.) I have no idea how I hadn't heard of it beforehand. Thanks to James C. for the suggestion.
Have a great weekend!