The Weekender, September 14, 2018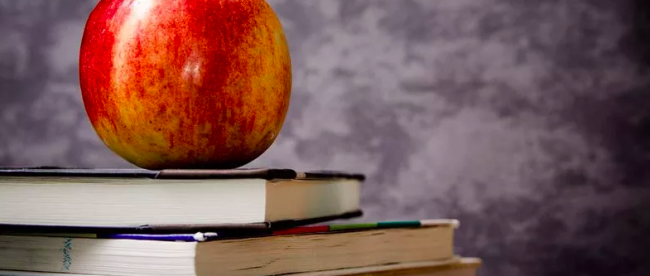 1) "Can Good Teaching Be Taught?" (New York Times, 27 minutes, September 2018).
[Cynthia] Gunner got her start at Peyton Forest Elementary, a K-5 school where she completed her student teaching in the late 1990s and later taught fourth and fifth grades through the mid-2000s. Stints at other schools followed — as a classroom teacher, a literacy specialist and an assistant principal. And as of that fall, she was back at Peyton Forest as a first-time principal, a promotion that felt like a homecoming.

In 2009 and 2010, the Atlanta school system endured a cheating scandal that involved more than 40 schools. That turbulent time had begun to feel thankfully distant. But the goal of increasing student achievement remained. High-poverty, segregated neighborhood schools like Peyton Forest have, on average, low reading and math scores. In 2015, it ranked in the bottom 10 percent of Georgia public schools, which were then being targeted for potential state takeover, and had earned an F on the state's annual report card. As a result, Gunner and her teachers were under intense pressure to increase scores. That afternoon, Gunner was visiting teachers' classrooms, as she did most days, and was struck by the dispiriting reality of how many of the school's roughly three dozen teachers were struggling.

[ . . . ]

Still, there were bright spots, as there were every day. One teacher had led a lively discussion on the differences between a folk tale and a fable before students read a story about a chipmunk that lost its stripes. And there was always the marvelous Ericka Fluellen, who had been teaching at the school for six years and who could keep several centers, where students were reading or writing independently, in motion in her third-grade class, while working effectively with a small group of students at her desk.

What Gunner really needed, she thought, was more Ms. Fluellens. But teachers like that were always in short supply and weren't exactly beating down the door to work at Peyton Forest. So part of Gunner's job was to help the teachers she already had to improve — and to do so without igniting a revolt.
2) Sponsored: Take charge of your education! Things are changing rapidly for lifelong learners, and for experts with something to teach, and there's a great new book by best-selling author Danny Iny about what's going on and how you can thrive in the face of it. It's called Leveraged Learning: How the Disruption of Education Helps Lifelong Learners, and Experts with Something to Teach.
Leveraged Learning is available on Amazon and wherever good books are sold, but even better, you can get a free digital copy at LeveragedLearningBook.com.
3) "The $40 Internationally Standard Cup of Tea" (YouTube, 5:20, August 2017). There's an international standard which provides an agreed-upon method (by some nations, at least) for making tea. For real. Here's why, and why that kind of makes sense.
4) The Now I Know Week in Review:
Monday and Tuesday: Off for Rosh Hashanah.

Wednesday: Los Angeles' One Waze Street — A road best not taken, taken anyway.

Thursday: The First Digital Camera (That Wasn't) — Why you never owned one of the first digital cameras.
5) "Inside the Daring Life of a Forgotten Female War Photographer " (National Geographic, 9 minutes plus lots of pictures, August 2018).
The 36 hours before Dickey Chapelle leaped off a tower with the Screaming Eagles were terrifying. She was 41 years old and parachute jumping for the first time. But fear never lasted for the pioneering war correspondent, and she quickly proclaimed it among "the greatest experiences one can have."

It was 1959 and Chapelle had hooked up with the U.S. Army's 101st Airborne Division at Fort Campbell, on the border between Tennessee and Kentucky. She'd been working as a war correspondent since 1942 and had reported on dozens of conflicts. She'd been called "the polite little American with all that tiger blood in her veins" by Fidel Castro; held in solitary confinement during the Hungarian uprising; and affirmed as the first correspondent accredited by the Algerian rebels. After learning with the Screaming Eagles, she became the only woman authorized to jump into combat with paratroopers in Vietnam.
6) "Portrait of an Artist as an Old Man: Mel Brooks in His 90s" (The Atlantic, 15 minutes, July 2018). One of the funniest men in history is still at it.
Have a great weekend!