The Weekender, September 2, 2016
1) "Gene Wilder on Willy Wonka Remake, Young Frankenstein, Mel Brooks, and more " (28 minute YouTube video, June 2013). This is the last major interview of Gene Wilder, who passed away earlier this week. Here's an excerpt courtesy of The Daily Beast:
On what he brought to Willy Wonka and the Chocolate Factory:

"I thought the script was very good, but something was missing. I wanted to come out with a cane, come down slowly, have it stick into one of the bricks, get up, fall over, roll around, and they all laugh and applaud. The director asked, 'What do you want to do that for?' I said because from that time on, no one will know if I'm lying or telling the truth."
2) Don't Forget: Now I Know is made possible in large part by generous readers like you. By supporting Now I Know through Patreon, you help me pay the bills and support my Diet Coke habit. To those who already support Now I Know, thanks! To everyone else, it's OK if you don't, so don't worry about it (as in, don't unsubscribe!) but if you change your mind, thanks! Click here to pledge your support.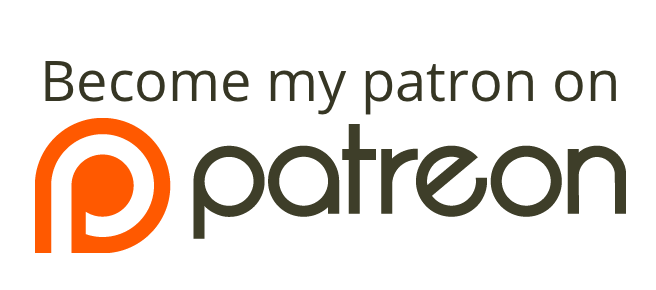 3) "Blame Your Lousy Internet on Poles" (Backchannel, 11 minutes, August 2016). This is fascinating. You know the telephone polls which loft telephone wires as high as forty feet above the ground? There are probably some outside your window right now. Who owns them? You probably don't know the answer to that question, but it's apparently critical when it comes to whether an area can be wired for fiber. And often, the companies that stand to lose the most from fiber-enabled areas are the ones that control the poles… with unsurprising results.
4) "Confessions of a Corporate Spy" (Inc., 13 minutes, February 2013). Let's go right to an excerpt:
When I strolled into a Talbots near closing time on a Wednesday night, I wasn't expecting Phipps Plaza in Atlanta's ritzy Buckhead neighborhood to be so dead. Perfect for me. Less so for the store manager. I entered keenly aware of how completely out of place I must have seemed–a heavyset thirtysomething black guy in Walmart dress slacks, trying to look casual while fondling Hil­lary Clinton-esque blouses. If I were on staff, I might have briefly considered the possibility that I had come in only to knock over the place while things were quiet.

And I would have been about right.

I'm a competitive-intelligence researcher. A spy, of sorts. I don't break the law. But I always feel like I'm right on the edge of it, never mind my rigid ethical standards. The information I secure is given freely and obtained legally, and I don't lie to get it, but in the back of my mind I'm always thinking, You probably don't want me to know this.

[. . .]

As the sales manager and I surfed Talbots's website together, looking for the green mini my wife saw on the website earlier that day, I mentioned offhand that I had just graduated from business school. I talked about how tough it had been to find a "real" job and said I did some business research now, casually identifying the analysts out in California who had hired me. I mentioned that I was really interested in retail stuff–that, heck, I was helping write a report on it for investors, in fact. And wow, isn't the retail world weird these days with the recession and all? Thus began a conversation about the business.

Apparently that store had been having a great year. Best in the region. Hitting its numbers. What numbers? Oh! You must be proud. Any younger folks biting on this new stuff?

I fingered the cell phone in my front shirt pocket, to see if the voice recorder was still working. No, I didn't tell the manager I was recording her. Legally, in Georgia, I didn't have to.
5) "What Kids Wish Their Teachers Knew" (New York Times, six minutes, August 2016). This is a very fast read because it's just a collection of two-line "essays" by third graders. As the story beings, "When Kyle Schwartz started teaching third grade at Doull Elementary School in Denver, she wanted to get to know her students better. She asked them to finish the sentence 'I wish my teacher knew.'" Here are their answers.
6) "Guy Walks into a Bar" (New Yorker, five minutes, November 2013). Warning #1: This is R-rated. Warning #2: I've shared it before. But it's a really, really brilliant take on a classic joke, so I'm sharing it again.
Have a great weekend!