The Weekender, September 8, 2017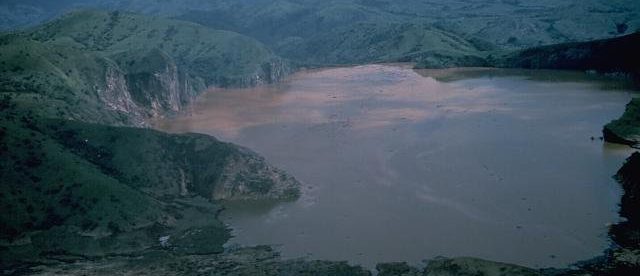 1) "This guy is accused of swindling millions of dollars out of unsuspecting Torontonians " (Toronto Life, 45 minutes, August 2017). The story of an alleged con man and his apparent secret life.
The fraudster who called himself Johnson Chrome liked to sit on a bench at the intersection of Hazelton and Yorkville, smoking a Montecristo Edmundo robusto and talking about fashion, cars and cigars to anyone who'd listen. He was charming and handsome, with a neatly trimmed beard, a shaved head and perfect teeth.

[ . . . ]

Chrome was generous with his money, regularly paying for meals and drinks for his friends at the Thompson rooftop, Cabana Pool Bar and restaurants like STK, Kasa Moto, One and NAO. On Friday nights, they would head to nightclubs like Lavelle and Wildflower, where they'd spend hundreds, sometimes thousands, on bottle service, drinking and carousing until close. They swapped compliments—how this pocket square neatly embellished those shoelaces, or how these cufflinks flattered that scarf. Chrome was brazen with women, identifying the most beautiful woman at a club and approaching her with confidence.

When asked about the source of his wealth, Chrome would sometimes tell people he was an international businessman, in town for only a short time. One of his acquaintances assumed he was an oil tycoon. But police believe he was one of Canada's most adept identity thieves, a major player in a sprawling $10-million fraud syndicate that victimized thousands of Torontonians for over a decade. Inside Canada's financial institutions, he was a household name, suspected of being responsible for thousands of dodgy transactions. He might have evaded the police altogether, if not for a fatal weakness: the compulsion to document each high-priced meal, wild night out and hedonistic indulgence on social media.
2) Sponsored: Today's Weekender is sponsored by Paribus. Stores often guarantee that you will get the lowest prices. They even promise to price match. But they don't follow through unless you work for it. Paribus does the work for you. When you are owed money, Paribus automatically gets it for you. And the best part? Paribus is free. Sign up today.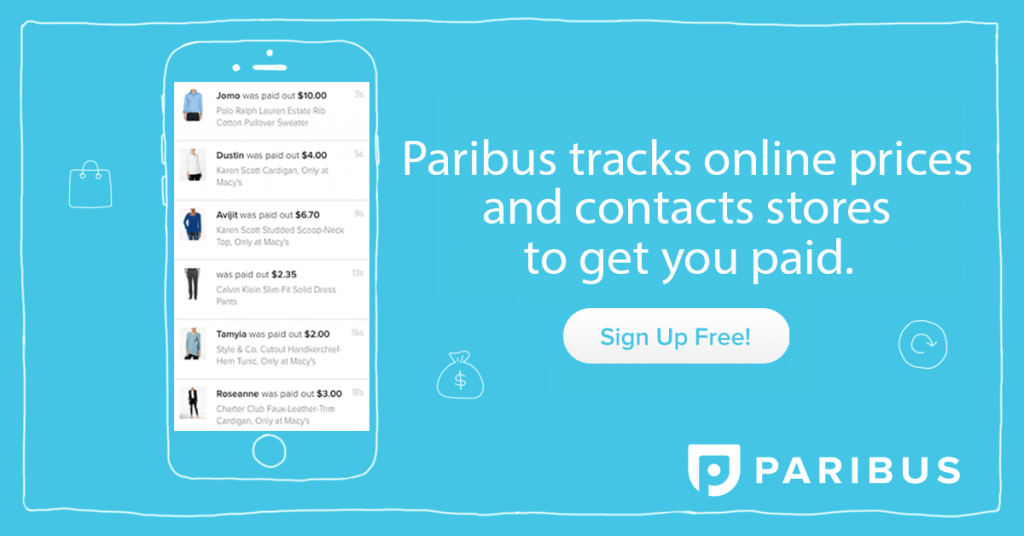 3) The Now I Know Week in Review:
4) "I'll get my goat: Kazakhstan's ancient sport for modern times" (The Guardian, 17 minutes, August 2017). The game is called "kokpar," and it translates, roughly, to "goat grabbing." From the article: "Kokpar's premise is simple: two teams take to a chalked-out 200-metre field to compete over a headless, freshly slaughtered goat, wrestling control back and forth in an attempt to score by flinging it into the opponent's goal." The article has some graphic descriptions but the imagery isn't so terrible.
5) "It Just Consumed Me" (Outside, 16 minutes, September 2017). A story about shark repellant. Here's the subhead: "Normally, not something you want a shark scientist to say. But Eric Stroud is talking about his chemistry-lab quest for the ultimate shark repellent, which he appears to have found. The questions that remain: Does it work on the great white, the ocean's most fearsome predator? And can a couple of rookie entrepreneurs get it to market? "
Worldwide each year, there are about 80 reported shark attacks, resulting in an average of six deaths. Though the odds are extremely low, fear of shark attacks remains great, which helps explain the popularity of recent films like The Shallows and 47 Meters Down, as well as the sustained entrepreneurial frenzy around shark deterrents.

The most established product is a $649 Australian device, the Shark Shield, that emits a three-dimensional electronic field from electrodes mounted to the base of a surfboard, supposedly causing the shark to experience muscle spasms. Detractors say it's too pricey, too cumbersome, and unreliable. Then there's NoShark, a $449 surf leash that sends out an electrical signal that is said to affect sharks' sense organs. Meanwhile, a company called Shark Mitigation Systems makes a wetsuit with a "cryptic" pattern that it claims can "hide the wearer in the water column." And Shark Shocker sells four-foot-long stickers that look like zebra stripes and are, according to the website, "recognized by animals through evolution to provide a warning to predators."

"I get e-mailed once a week by somebody with a bright idea for an anti-shark measure," [shark researcher George] Burgess says. "I have yet to see an anti-shark device that I, somebody who studies sharks and shark attacks, would plop down money for."
6) "The Strange History of Frozen Food" (Eater, 9 minutes, August 2014). The title is self-explanatory; the story has a lot of "oh, interesting" moments because you probably took a lot of it for granted.
Have a great weekend!