This Restaurant Doesn't Exist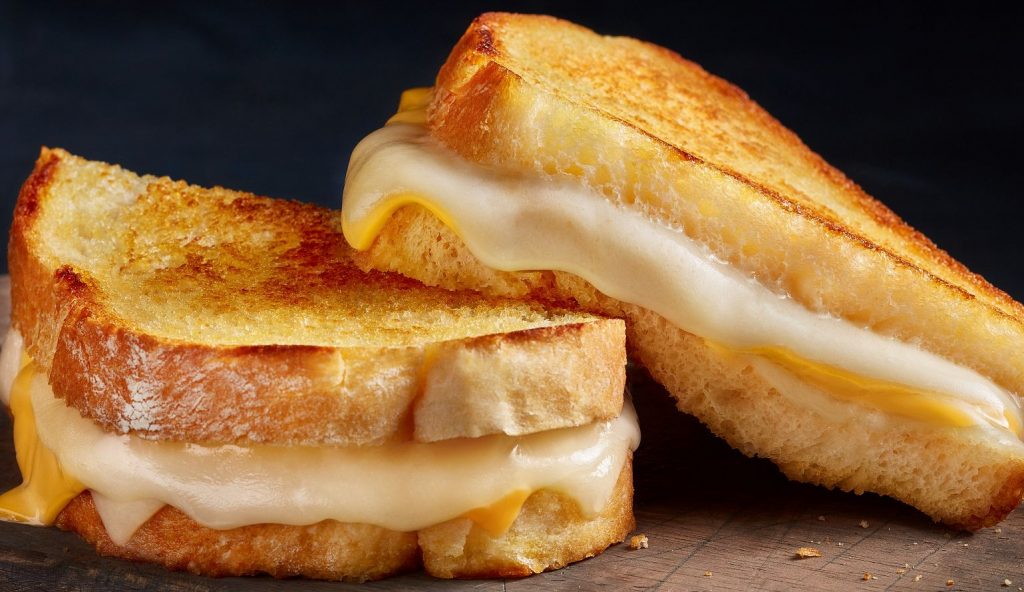 Pictured above is a really good-looking grilled cheese sandwich — and if you want one right now, great news: you can probably get one. It's called the "Classic Meltdown" and it's available through a restaurant called "The Meltdown." As you'll see on The Meltdown's website, all they sell, really, are melt sandwiches — the one above and seven others for the grown-ups, a kids' version of the above plus a "Tiny Turkey Melt" for little eaters, fries and a fruit cup as sides, and a melt-like cheesecake for dessert. It's a small menu, for sure, but that's what you'd expect from an artisanal grilled cheese and melt shop, right? And if pictures tell the whole story, The Meltdown is a great option if you're in the mood for such a thing.

And again, you can get one right now — they deliver. Or you can go to their address and dine in — except when you get there, you'll be in for a surprise: it's a Denny's.

If you're not familiar with Denny's it's a diner-style restaurant common throughout the United States. It has an absolutely enormous menu — you can get a t-bone steak, chicken tenders, a variety of pancakes, the "moons over my hammy" omelet, and, yes, a handful of different types of melts, all at convenient locations with generally affordable prices. It's comfort food meets fast food — with predictably mediocre results. 

And that bougie, fancy melt sandwich you're yearning for? Yeah, it came from Denny's. The Meltdown doesn't exist — at least, not in the sense that it's a restaurant you can visit, and it's absolutely not a place where you can sit down and eat a meal. It's a virtual restaurant — often called a "ghost kitchen" — and in the era of Doordash and Grubhub, it's actually not that unusual. Denny runs two ghost kitchens — the Meltdown and a burger joint called the "Burger Den" (get it?) — and many smaller restaurants do similar things.

The reason, ultimately, is marketing, and, as you'll see, pricing. The clientele at Denny's and similar eateries aren't quite the same as the generation ordering food via the non-phone part of their phone, and Denny's management knows it. As Farley Elliott, an editor at Eater, told CBS News Los Angeles, "they think a younger audience with money to spend is delivery app capable… If they rebrand, and make you think it's an entirely new business then they're more likely to get you as a customer." And it probably works. NBC News caught up with a customer of The Meltdown who fell in love with the sandwich, only to find out the truth behind the meal:
Snappy names and convenience helped convince Ryan Benson, a marketer who lives in Los Angeles' Sherman Oaks neighborhood, to order from The Meltdown.

"It was called the Giddy Up Melt and had things like burnt brisket tips; it sounded like a premium hipster joint," Benson, 25, said. "I thought it was a hole-in-the-wall diner or a food truck that was selling on an app. I was not envisioning a Denny's."

In fact, the sandwich so enamored Benson that he only discovered the restaurant's true identity after he made plans to eat there in person. While putting together a Yelp list of his favorite restaurants, Benson couldn't find The Meltdown, so he searched the address from the app and was startled to see Denny's listed there.
And again, Denny's isn't alone here. In 2020, Chili's opened "It's Just Wings," a wings-only ghost kitchen, hoping to take advantage of similar circumstances. Red Robin, Boston Market, Applebee's, Outback Steakhouse, and many other places run similar virtual joints; here's a very incomplete list. Denny's may go further than most, though; as NBC News notes, "the cost of a Brisket Melt from Denny's is $16.69 whereas the 'Giddy Up Melt,' which is the same sandwich, is $18.72." So if you think the practice is deceptive, there's probably something to that. DoorDash, which is The Meltdown's exclusive delivery partner, probably agrees to a point: in recent weeks, they've begun labeling the locations as existing "at Denny's." 
Bonus fact: In 1994, a woman was eating a grilled cheese sandwich when she stopped suddenly — not because the sandwich was gross, but because the grill marks, in her eyes, looked like the Virgin Mary. She stored it for a decade and ultimately auctioned it off on eBay. The final sale price? $28,000. Online casino Golden Palace "won" the sandwich, believing that it was "a part of pop culture that's immediately and widely recognizable" and therefore, worthy of their eclectic collection, according to NBC News. For a while, that collection — dubbed the "Museum of Oddities" — toured around the United States, but alas, the tour didn't quite last as long as the pre-sold sandwich did. It seems to have disappeared in 2006.
From the Archives: The Problem with a No-Pancakes Christmas: Denny's is open around the clock — usually. Sometimes, they close for Christmas. And that caused a weird problem, but you'll have to click to find out what it was.