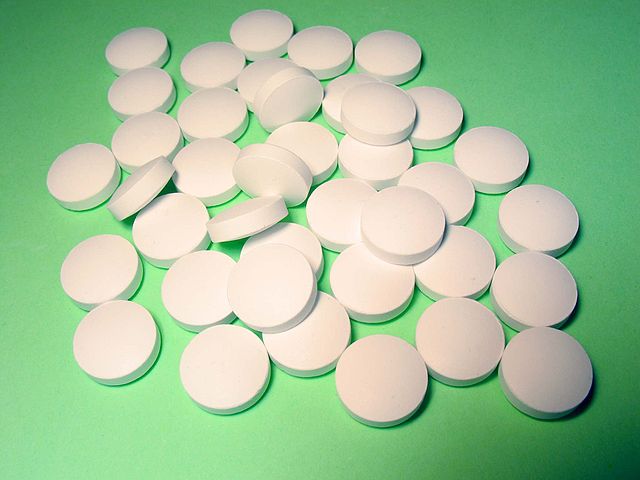 In 1985, a man named Richard Paey was in a car accident outside of Philadelphia. The accident would result in his incarceration.
No one died in the accident; in fact, the only person significantly injured was Paey himself. He required surgery but the surgery went awry, and Paey's spine was irreparably damaged; a few metal screws from the operation are still lodged in his body there. After the accident and operation, he required the use of a wheelchair to get around and, for years, was in constant, severe pain. He was given prescriptions for painkillers such as Vicodin, codeine, and Percocet, which he took in large amounts. This caught the eye of local authorities in Florida, who paid him a visit.
As 60 Minutes reported, that visit was a drug raid — five or six agents with "guns and ski masks." Given the volume of painkillers, the Drug Enforcement Administration assumed that Paey was re-selling his medication, giving others a high off his bad luck. The DEA argued that there was simply no way Paey could be taking all the drugs himself — 25 pills a day, per 60 Minutes — and therefore, he had to have been selling some. Paey asserted he did no such thing, and pointed to the fact that the government, despite having him under surveillance for months (unbeknownst to him), had no evidence whatsoever of such sales. The DEA also accused him of forging prescriptions, which Paey also denied, saying that his doctor back in New Jersey had been sending him valid ones.
Florida offered Paey a plea bargain, which would sentence him to house arrest and avoid jail time, but also likely deny him access to the painkillers he so desperately wanted. He took his chances with the jury, fully expecting to be vindicated, but lost. The jury believed that he forged the signatures, and that's all that mattered. As ABC News pointed out, in Florida, the illegal possession of more than 28 grams of painkillers — that's less than two bottles' worth — is, itself, enough to be found guilty of drug trafficking. The actual sale of the drug is immaterial. And the mandatory minimum sentence for the crime? Twenty-five years. Paey, despite any evidence that he was a drug dealer, was about to spend much of his life in prison.
He entered a Florida prison in 2004, still very much needing pain killers. Ironically, as both 60 Minutes and ABC News pointed out, his prison stay came with a massive morphine drip, one providing much more painkiller medicine than the his pills were providing. But that was relatively short-lived — for good reason. On the morning of September 20, 2007, Florida's governor, Charlie Crist, issued Paey a full pardon. He was released that afternoon.
Bonus fact: According to the CDC, in 2008, 36,000 Americans died of a drug overdose. Of those, 20,000 fatally overdosed on prescription drugs.
From the Archives: Half Baked: An absolutely proposed crazy anti-drug law.
Related: "Pill Head: The Secret Life of a Painkiller Addict" by Joshua Lyon. 48 reviews, 4.3 stars. Available on Kindle.