When a Truck Driver Had a Very Delicious Meltdown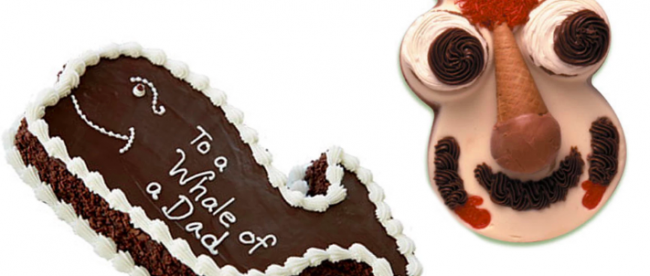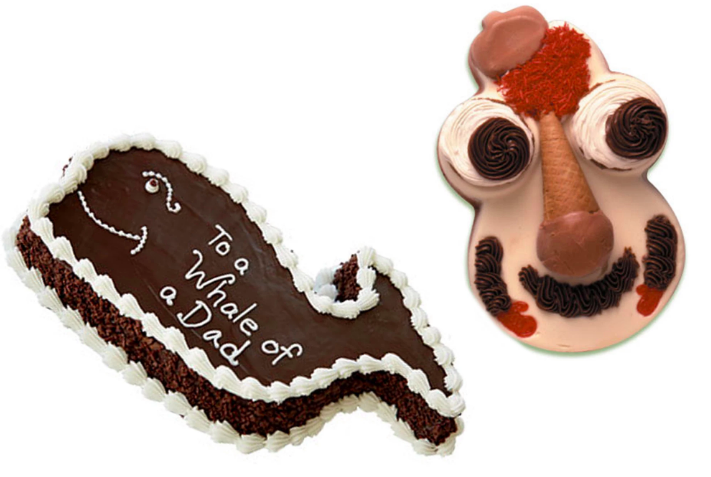 The name "Carvel" is synonymous with ice cream. Known for its cartoony ice cream cakes — remember Cookie Puss and Fudgie the Whale, above? — and soft-serve ice cream, the company has been selling happiness since its founding in 1929. At its peak in the 1980s, the brand had more than 800 stores worldwide; today, that number is going in the opposite direction, and who knows how long the iconic ice cream brand will endure. But don't feel bad for Tom Carvel, the founder of the company. He made a living of bringing smiles to children's faces, and before he passed away at age 84 in 1990, cashed out — a year before his death, he sold Carvel to an investment management company for $80 million.
To reach that success, though, he needed some luck. Some bad luck.
For the first five years of its existence, Carvel wasn't much of a business. It started in 1929 when Tom borrowed $15 from a young woman named Agnes; he used that money to buy himself an ice cream truck, scooping out the traditional hard ice cream to customers. He spent much of the next few years driving around the New York City suburb of Hartsdale, slowly crisscrossing through the town, bells ringing in hopes that kids will come running with some of their mom and dad's money.. But on, Memorial Day, 1934, disaster struck: his truck broke down. For any of us, that's a pain in the you-know-what. For an ice cream truck, though, it's much worse. Not only can you not get your product to your customers, but all that ice cream? It's going to melt.
Desperate, Tom Carvel managed to maneuver the truck into a nearby parking lot, one that happened to be in front of a pottery shop. And there, he found kindness. According to Westchester Magazine, the pottery store manager allowed Tom to use some of the store's electricity, slowing down the ice cream's descent into puddle form. Tom used this opportunity to get rid of as much of his product as he could, despite the fact that not only could he no longer drive to his customers, but his product wasn't what it used to be — it was now a somewhat-melted version of what those customers expected.
Surprisingly, Tom had a pretty good weekend, revenue-wise at least. People seemed to like the softer, creamier product he accidentally had at the ready. And having a fixed location didn't seem to hurt either, as the pottery shop and surrounding area had a lot of foot traffic. Over the course of about two days, he was able to sell almost his entire stock, saving his business and giving him an idea. Tom Carvel decided to give up the truck and open what is often believed to be the first retail ice cream location — situated roughly where his truck broke down in Hartsdale — and one which featured a new product, one he called "soft-serve" ice cream.
It was a good gamble, as history has shown us. The store made $3,500 in its first year — that's about $65,000 in today's dollars — making more than enough to repay that $15 loan to Agnes. It's unlikely he did, though; by then, the two were married.
Bonus fact: Tom Carvel's death was strangely controversial. When he died in 1990, the official cause listed on his death certificate was a heart attack. For almost everyone, that was good enough. But nearly two decades later, his niece, Pamela Carvel, claimed otherwise. Her uncle, she claimed, suspected some employees of embezzling money, and (she said) he accused them of such just days before he died. Pamela feared foul play and in 2009, asked that his body be exhumed. The courts, though, didn't think that was the case. Her efforts were rebuffed and a year later, per FlordiaBulldog.org, "a federal judge dismissed Pamela's claims and barred her from filing any new lawsuits." A year later, perhaps not so coincidental to her interest in graveyard litigation, Ms. Carvel declared bankruptcy.
From the Archives: This Guy Tastes Ice Cream For a Living: From the Now I Know YouTube Channel, is this the best job ever? (Could be.)