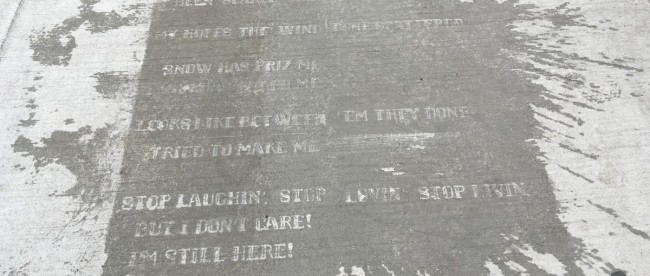 A rainy day is as good of an excuse as any to stay inside. It's wet, it's often cold or humid, and the ground is slippery — so you have to watch where you're going. But as you watch where your feet may take you, there's another reason to pay careful attention to the sidewalks — if you're in Boston, at least. If you're in the right area, something like the below may appear.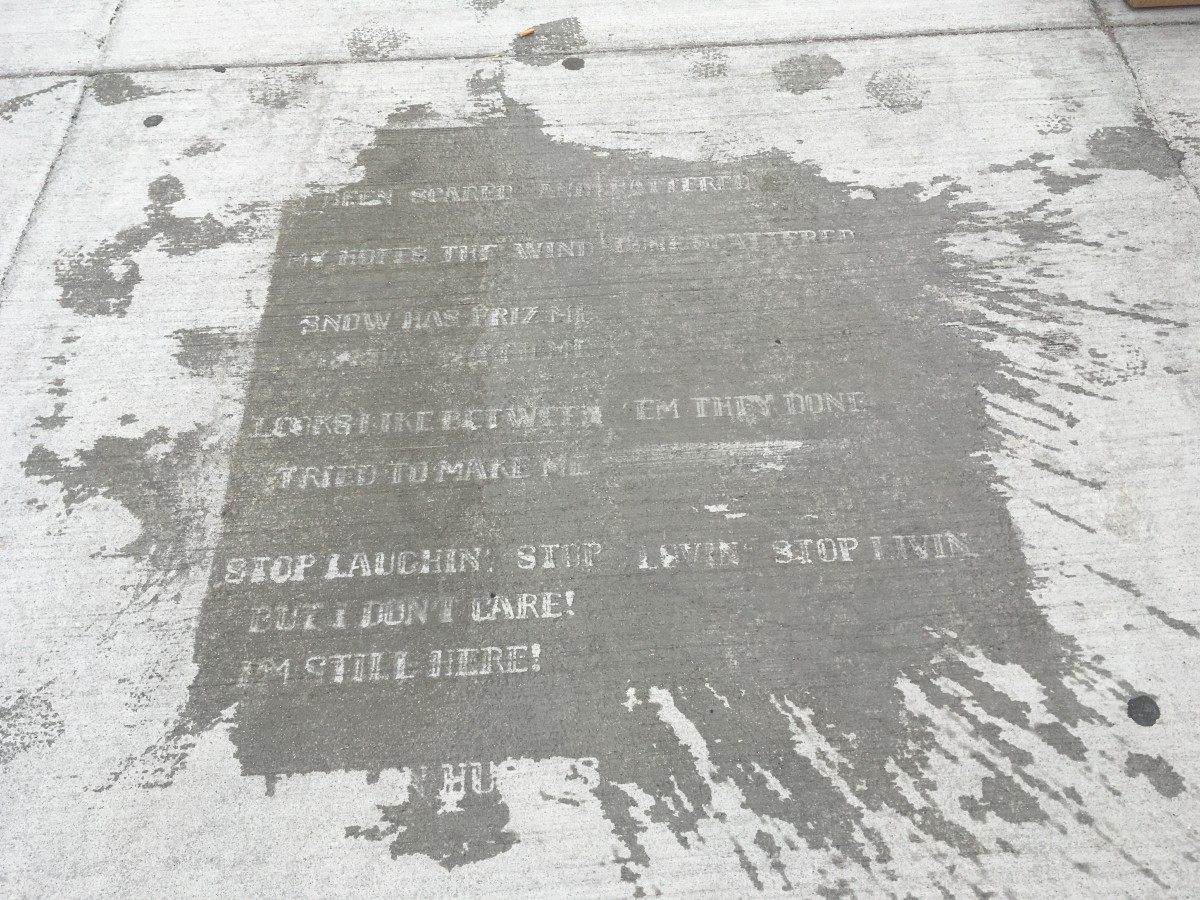 That's a poem. On the sidewalk.
And it only comes out in the rain.
(Or whenever else the sidewalk gets wet.)
The project is called "Raining Poetry" and it was started by a group called "Mass Poetry" ("Mass" being a reference to Massachusetts) in conjunction with the City of Boston — so no, it's not vandalism. Using a special type of paint (like the stuff available here) and makeshift stencils carved from cardboard, artists were able to add a little bit of culture under the feet of Boston's pedestrians.
The poems were added in April of 2016 as part of a National Poetry Month celebration, according to Smithsonian. The first four poems were chosen by the city's poet laureate (yes, apparently Boston has a poet laureate), per the Boston Globe, and highlight works that are either by Bostonians or are about water.
Want to check it out yourself? The paint lasts only up to four months in typical conditions but it in the spring of 2016, Curbed published this map of four locations where the poems can be found, if you want to try your chances. Or you can just walk around Boston on a rainy day — according to Atlas Obscura, Mass Poetry "plan[s to] keep adding more, and in more languages" with the hope that, by the spring of 2018, "everyone in the state will encounter a poem in their daily lives at least once or twice a month." Assuming it rains.
Bonus fact: If you're not in Boston and you want to see some rain-sparked art, you're not entirely out of luck. You just need to be in Seattle. In 2014, artists painted the town invisible with rain-themed messages like "stay dry out there" and, as seen here, temporary installations of hopscotch.
From the Archives: Cracked Up: How lawyers in New York City turned the city's cracked sidewalk law against itself.
Related: Where the Sidewalk Ends.