Where No Kidney Stone Has Gone Before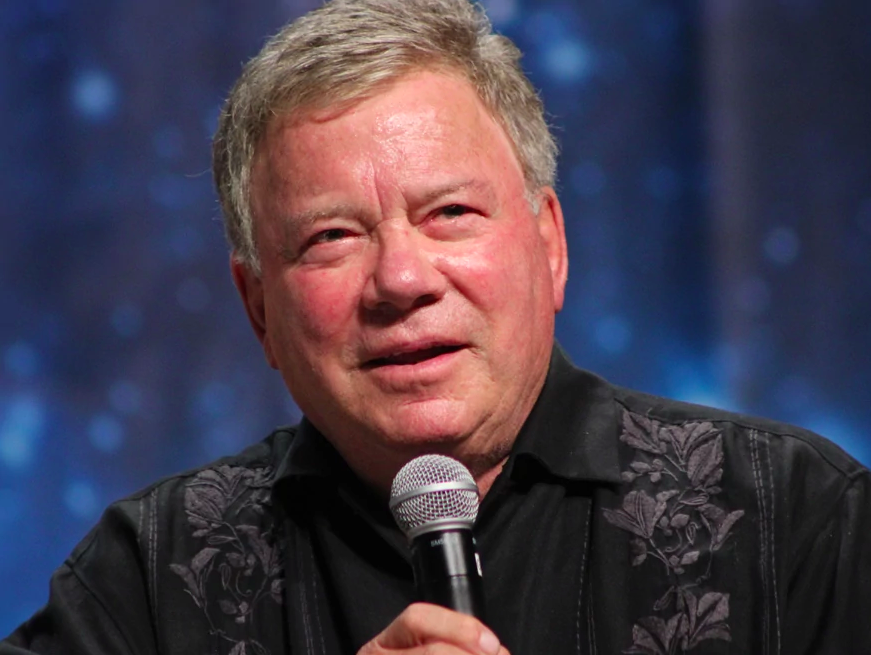 William Shatner, pictured above, is probably best known for playing the title role in the 1980s cop drama T.J. Hooker and as a pitchman for discount airfare website Priceline.com. No, not really. He's famous because he was Captain James T. Kirk, the lead character in Star Trek, and a hero and icon to generations of those who dream to explore the final frontier that is outer space.
Kirk is beloved and so is Shatner, and as a result, there's a ton of demand for Shatner memorabilia. Autographed photos of the Enterprise captain can easily run $50 on eBay, even though those are hardly rare. More exotic items can fetch a lot more money. For example, in December 2018, an auction house listed molds of Shatner's face, made by the Star Trek makeup team; the lot went for $750. And in 2006, one lucky winner got a little piece of Shatner himself — his kidney stones.
In general, in the United States, it's not legal to sell body parts from a living person, even if that living person is you. (Bodily fluids are a different matter, as are body parts from cadavers, but both are irrelevant to this matter and a bit too gross to warrant a tangent.) Kidney stones, though, aren't body parts; they're bodily waste which the body can't seem to expel normally. They can be very painful to have in your kidney and even more painful as they exit, and in general, you'll rarely find someone who cites having one as a positive experience. But William Shatner, not seeing a kidney stone as a no-win situation, found a way to come out ahead.
In 2005, Shatner passed a kidney stone and, perhaps because he knows that Star Trek fans will find a way to celebrate literally everything he does, he decided to keep the stone — temporarily, at least. By January of 2006, he had given it to an auction house, hoping someone would fork over some cash for this unique, exceptional piece of Shatner memorabilia. He was right. As CBS reported, online casino Golden Palace won the auction with a high bid of $25,000, taking ownership of the stone as well as the stent and string used to remove it from the starship captain's body. The casino, which has purchased other oddities in the past, stated that they "intend[ed] to take it on tour with our other unusual items" as part of their on-going advertising efforts.
Shatner, ever the hero, didn't keep the money for himself. He used it to help out those in need, donating it to Habitat for Humanity. (As the president of the auction house joked, "this would be the first Habitat for Humanity house built out of stone.") And the man behind James T. Kirk was pretty proud of his achievement. He summed it up in a joke during Comedy Central roast of the often-embattled actor Charlie Sheen. (A clip of the joke, available here, is better heard than read, but it has a quite offensive lead up.) "You know what will help you get through this tough spot? You have to give something back. [. . .] Do you understand what I've done? I synthesized uric acid and calcium inside my bladder and turned it into a house for Habitat for Humanity. I'm a warlock, [b*tch]!"
Bonus fact: William Shatner has the face of a mass murderer. No, wait, that's backward. There's a mass murderer with William Shatner's face. In 1978, the slasher film Halloween brought a new villain to the movie theaters in the form of Michael Myers, a mask-wearing serial killer. (Here's a picture.) According to director John Carpenter, the film "didn't have any money to make a [new] mask" so the art director bought one at a local costume shop. There were only two options: a clown mask and a Kirk mask. They went with the latter and painted it white to add a creepiness factor. (If you don't see any similarities between Myers and Shatner, you're not alone; Carpenter also claimed that the one they bought, despite purporting to be a Kirk mask, "looked nothing like William Shatner.")
From the Archives: How a Failed Star Trek Episode Helped Save the Franchise: William Shatner wasn't the first captain of the Enterprise. (And no, I'm not talking about Scott Bakula, either.)