A Blockbuster Parenting Move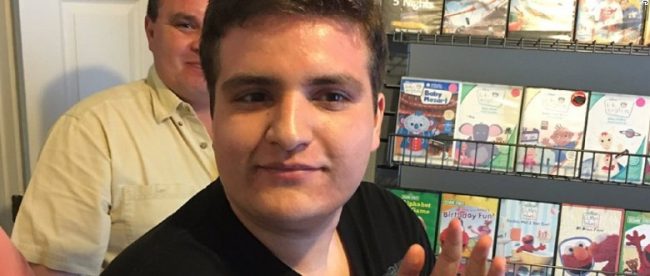 With about 80,000 people calling it home, Mission, Texas is a lot like any other American city. If you drive through its main, downtown area, you'll find a Home Depot, Burger King, a bunch of banks, a UPS Store, Gold's Gym, CVS, and more chain stores of all types. But what you won't find is Blockbuster Video — at least not anymore. Like almost all the other Blockbuster Videos, the one in Mission, Texas is long gone. Video rental stores have been replaced by smart TVs, Roku boxes, and streaming video on demand. The convenience of this new world has made Blockbuster obsolete, and the corporation that ran those stores went bankrupt in 2010 and shuttered almost all of them in the years following.
For most of us, that's not an issue. But for one family, it was.
When the Mission Blockbuster closed in April of 2017, the employees felt that, in one case, this wasn't just another store going out of business. A few weeks before they locked the doors forever, these employees made sure to give the Zuniga family a head's up. They knew that Hector Zuniga, the family's 20-year-old son with autism, wouldn't take the news well. As CBS News reported, Hector, who is non-verbal, "would visit the store two, sometimes three, times a week" and the staff at Blockbuster "knew the news would be devastating."
Forewarned, Hector's family snapped into action. His mother, Rosa, had an idea: if they couldn't bring Hector to Blockbuster, they'd bring Blockbuster to Hector.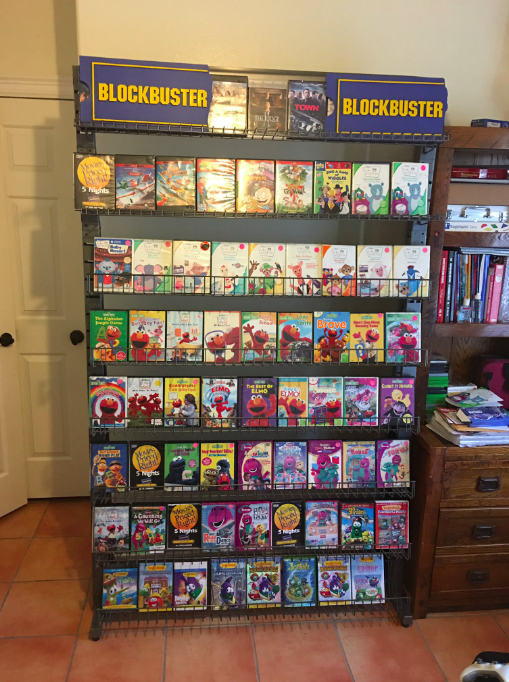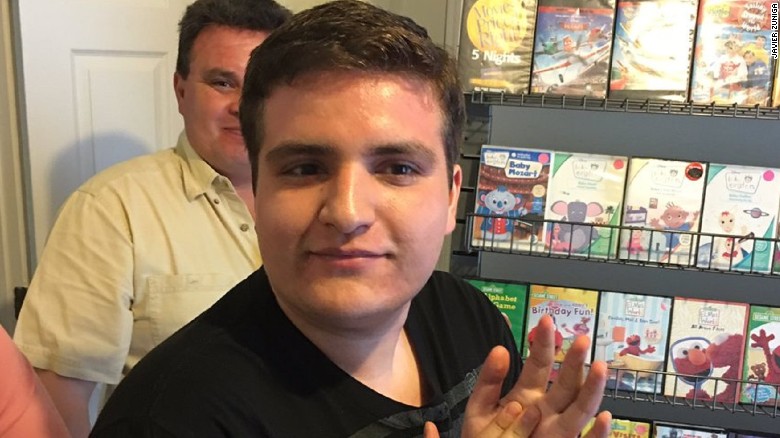 As seen in the first photo above (via Hector's brother's Twitter account), Hector's father, Hector Sr. built a mini-Blockbuster Video in his own house. The shelves were stocked with his son's favorite movies — "lots of Elmo and Barney videos," per CNN — with Blockbuster signage at the top and interspersed with the videos on the shelves. Those videos came right from Blockbuster, too; Hector Sr. told HuffPost that "the employees told us when they'd start selling their stock, and when they did, I was one of the first customers in the store."
It did the trick. Hector Sr. told Buzzfeed that his son (pictured second) "smiled from ear-to-ear" upon seeing his own private Blockbuster and that the whole moment was "very emotional," in a good way. He told HuffPost that "[Hector Jr.'s] way of saying 'I love you,' is by going up to you and grabbing your earlobe. So he came up to me and grabbed my ear … it was one of those moments that us parents live for."
Bonus fact: As of late 1988, it's illegal for a video rental store in the United States to publish a customer's rental history without his or her permission. That's due to the Video Privacy Protection Act, which Congress passed in response to the Supreme Court confirmation hearings of Robert Bork. Bork didn't believe there was a Constitutional right to privacy, which prompted a reporter, Michael Dolan, to push the envelope a bit. Dolan obtained Bork's video rental records from a small D.C.-area rental place and published it for all to see. As the Washington Post reported, "other than the sheer number of tapes [146 over two years], Dolan didn't uncover anything too shocking." (Bork nonetheless failed to get enough votes to become a Supreme Court Justice, but that probably had nothing to do with his every-weekend-and-then-some video habit.) 
From the Archives: A Brief History of Self-Destructing DVDs: A less-heartening story about Blockbuster.