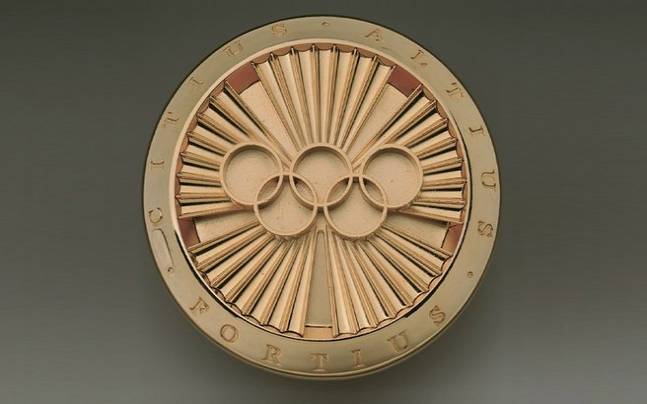 For athletes, perhaps the only achievement greater than participating in an Olympic Games is winning a medal. The occasion only comes around every four years, as the world's best gather on the same stage to compete against one another. The participants train a lifetime to get to that point, and it's one of those opportunities which you want to make the most of. Which is why Lawrence Lemieux's achievement is so special.
He quit in the middle of his race.
Lemieux made his Olympic debut at the 1984 Summer Games in Los Angeles. A sailor, he represented Canada in the Star event ("Star" being a reference to the type of sailboat used, not to the quality of the competition), and finished in 13th out of 19, well out of medal contention. Four years later, in the Finn event at the Seoul Games, he did better — 11th out of 33 — but again, finished far from the medal stand. But for a brief moment, it looked like he had a chance at victory.
The 1988 Finn competition was a seven-race affair, with each competitor earning points in their best six races. After his first four races, Lemieux wasn't doing great — he finished 5th, 12th, 13th, and 20th. He needed to finish strong to have a chance to earn a medal, and race number five looked like a turning point. Fighting against unusually high winds — 35 knots — Lemieux battled into second place in this heat. If he could hold that position and repeat the performance in the final two races, he had a chance at Olympic glory.
But, in the middle of that fifth race, something caught his eye. A pair of Singaporean sailors, competing in the Men's 470, had not fared so well against the winds. Their sailboat had capsized and one of the sailors, Joseph Chan, was in trouble; as Ozy recaps, "it was clear that the boat was drifting faster than the man could swim, and Lemieux feared he would be lost at sea." Lemieux put his Olympic dream aside and left the race. He went after Chan, bringing the latter onboard his Finn, and then went where Chan's boat had capsized. Once there, Lemieux helped Chan and teammate Shaw Her Siew fix their broken rudder and right their ship.
The rescue took about fifteen minutes, during which Lemieux's race continued. When he rejoined the other competitors, he was way, way, behind. He ended up finishing in 22nd out of 35, effectively ending his dream of earning an Olympic medal. He showed no regret, though; he'd later say "I just had to go. If I went to them and they didn't really need help, c'est la vie. If I didn't go, it would be something you would regret for the rest of your life. I could have won gold, but, in the same circumstances, I would do what I did again."
While it's unlikely that Lemieux would have actually won the gold medal — the top finishers in the men's Finn outperformed him in the first four races by a wide-enough margin to all but eliminate him from doing so — he was given an honor nonetheless, and perhaps one that eclipses being on the medal stand. The International Olympic Committee awarded him the Pierre de Coubertin medal (seen above), given in rare occasions to those "who exemplify the spirit of sportsmanship in Olympic events or through exceptional service to the Olympic movement." Lemieux, at the time, was only the 5th honoree ever, and the second athlete to be given the award during a Games in which he competed. (Most of the other honorees, before and after Lemieux, earned it for service to the Games, not for their sportsmanship.)
For Lemieux, the de Coubertin was an honor better than gold. As he told the Financial Times, "you spend your life working really hard internationally and you get very few accolades. So that's the ironic thing; 25 years after this rescue, we're still talking about it." It's an honor well deserved for someone who gave up an Olympic dream to save a life.
Bonus fact: For South Koreans, winning an Olympic medal comes with more than just the glory. Military service in the country is compulsory for men age 18 to 28, but winning Olympic gold (or silver or bronze) is a get-out-of-service-free card. Similar success at other top sporting and athletic competitions earn participants the same reward. Per the New York Times, "the 2002 World Cup team was given [an] exemption by the government after reaching the semifinals. The same prize awaits all athletes that win gold at the Asian Games or any medal at the Olympics."
From the Archives: Pulling for Gold: A long-forgotten Olympic sport — and one you probably played when you were maybe five years old.