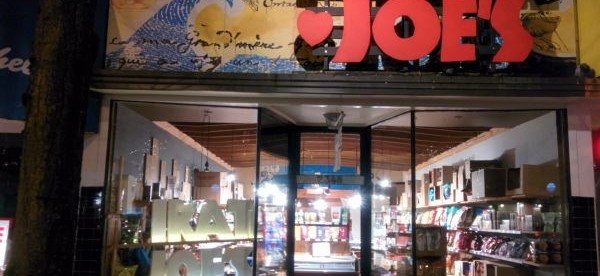 Trader Joe's, for those unfamiliar with the company, is a specialty grocery store chain in the United States with a maritime motif. The company doesn't carry most of the products you'll find in a typical grocery store; per Fortune, while "typical grocery stores can carry 50,000 [different items]," Trader Joe's has much, much fewer, at only about 4,000. And, again per Fortune, "about 80% of the stock bears the Trader Joe's brand." For example, check out the Joe's-branded products pictured below, via a Huffington Post article comparing them to the brand name products you'll find everywhere else.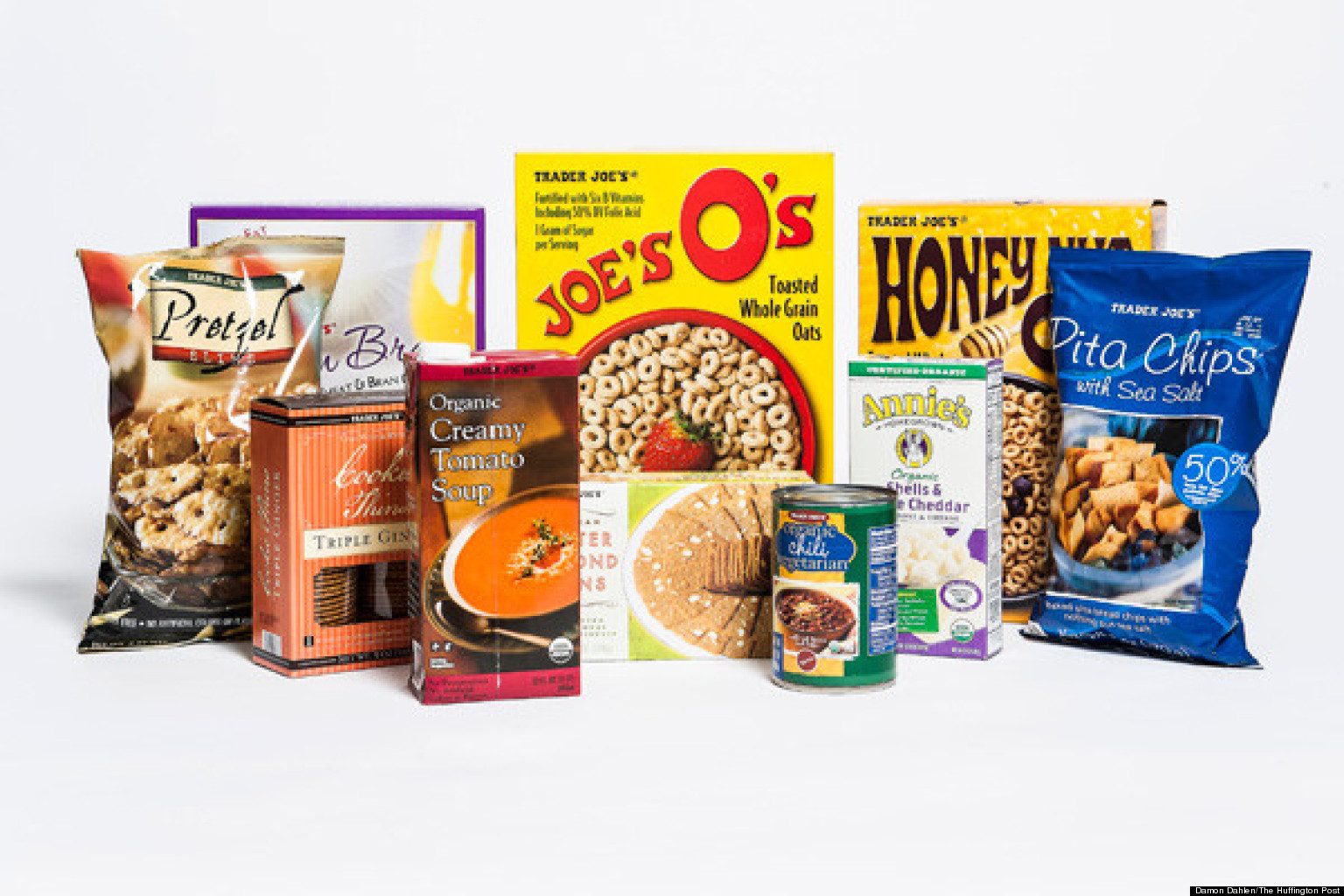 The company is very proud of their offerings, touting their "unique, interesting and delicious products at such great everyday prices" on their website. They're very protective of the products, too; you can't find Trader Joe's-branded stuff anywhere else. Including Canada.
At least not officially.
For a mix of complicated reasons, Trader Joe's never expanded into America's neighbor to the north. So if you want its fantastic (truly) Speculoos Cookie Butter or anything else from the store, you're out of luck — in theory, at least. In practice, there's Pirate Joe's.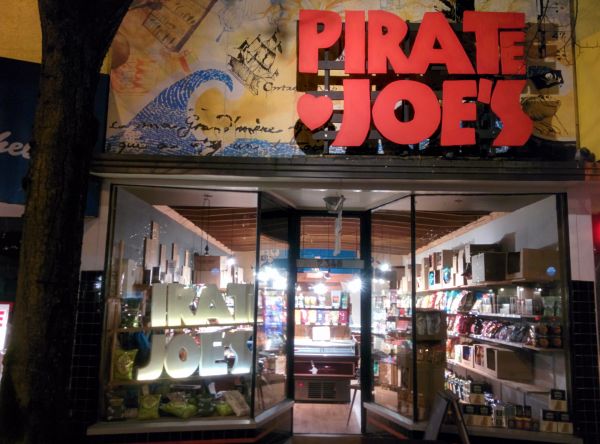 Pirate Joe's is the brainchild of a man named Michael Hallatt, a former California resident and Trader Joe's fan who moved north at some point in the past decade. After he moved, Hallatt began making the hour or so drive south to the Trader Joe's in Bellingham, Washington, to stock up on the items he couldn't find locally. But he didn't do so only for his own benefit. In January of 2012, Hallatt opened a store, first called "Transilvania Trading," which exclusively sold Trader Joe's products to Canadians who otherwise couldn't buy the stuff without crossing the border. It's now "Pirate Joe's," and its mission of bringing the Trader Joe's experience to Canada is explicitly clear.
For the most part, Hallatt's process is on the up-and-up — he's not stealing, he's paying import taxes, and he's not trying to pass off Trader Joe's products as his own. As the Wall Street Journal reported, once a week Hallatt "makes a half-day round-trip to haul some US$6,000 of merchandise to Canada packed into a white Dodge van with the words 'Grocers without Borders' scrawled across one side." (He only buys packaged goods — nothing frozen and no produce.) He then crosses back over into Canada, paying the appropriate import levy, and brings them to his store now located in Vancouver. There, he offers the products for sale at about a $2 premium — a markup he discloses to his customers. And business, by and large, is good.
But not everyone is happy with his off-label brand. Even though Hallatt has spent more than $350,000 lifetime at Trader Joe's, TJ's would like to see the Pirate brand go away. They've tried to bar him from their stores, providing border stores with his photo with instructions not to sell to him. But Hallatt isn't easily stopped. He's darted as far south as Los Angeles to stock up and, once, per the San Francisco Chronicle, "to avoid being recognized, he decided to cross-dress." (It didn't work: "He was putting on a leopard muumuu, earrings and flowered flip-flops in a Rite-Aid parking lot when somebody called the police, figuring he was going to rob the drugstore.")
So, Trader Joe's decided to take legal action. In 2013, the U.S. company sued its unauthorized Canadian counterpart, claiming that Hallat is engaged in "trademark infringement, false endorsement, and false advertising, and argues that Pirate Joe's is a threat to the reputation of the Trader Joe's brand," per CBC News. At first, Pirate Joe's won, with the American courts ruling that they didn't have jurisdiction over the Canadian company. But in recent weeks, as reported by the New York Times, a federal appeals court found otherwise and sent the case back to the trial court for more proceedings. But for the time being, Pirate Joe's is alive and well in Vancouver.
Update (June 2017): Pirate Joe's has capitulated to the legal wranglings of Trader Joe's and lowered its sails (they're out of business.)
Bonus fact: If you go to a Trader Joe's, you may hear a bell ring on occasion. That's Trader Joe's take on public address systems. As an extension of their maritime theme, the company uses a bell as a signal for staff. Per the company website, one bell means that a staff member should come up front to open another register; two bells means that a customer has a question; and three bells summons the manager. Four or more bells — that's not explained — but it probably means that a kid got ahold of the bell and is having a bit too much fun.
From the Archives: What Happens to U.S./Canadian Relations When Milk Prices are Out of Sync : The title describes the problem. And Bellingham, Washington makes another appearance.
Related: You can get Trader Joe's Speculoos Cookie Butter on Amazon, and if you haven't tried it, you probably shouldn't because it's really, really good — you'll want to eat the whole jar in one sitting and it's really not good for you. (Oh, and don't tell anyone at Trader Joe's, but you can get it Amazon Canada, too.)