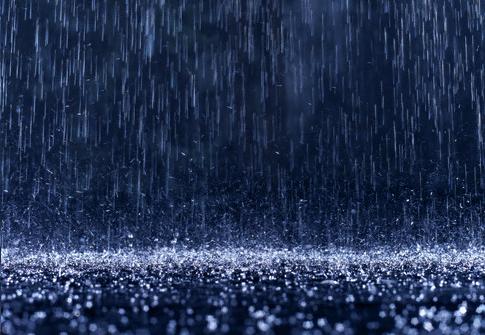 Al Ain, the fourth largest city in the United Arab Emirates (and the second largest in the Abu Dhabi emirate) is, like most of non-costal UAE, located in the desert.   Al Ain receives less than one cenimeter of rain per year — Death Valley, California receives about four times that — making agriculture all but impossible.  (Nevertheless, Al Ain is known as the Garden City in UAE, because of its relatively large amount of greenery, as seen here, via Wikipedia.)
The solution:  Man-made rain storms.
The president of the UAE, Sheikh Khalifa bin Zayed Al Nahyan, invested $11 million into a team of scientists who, using a large ionizer, attempted to attract dust with negatively-charged ions and form a cloud.  These dust clouds  attract the air's natural moisture and, if things go right, it rains.  (This infographic will help.)  And according to the UK's Daily Mail, that's exactly what happened.   The project, kept under wraps until recently, made seventy-four attempts to create rain over the summer — every day in which the atmospheric humidity hit 30% or greater — and succeeded fifty-two times. (Not once was rain otherwise in the forecast.)  A few times, they even produced lightning and/or hail, and apparently, a few gale winds as well.
To date, it is unclear whether the amount of rain created is enough to sustain vegetation in the area.
Bonus fact: How about a man-made earthquake?  We can't do that, but we can get close: Last Saturday, the New Orleans Saints took to Seattle, facing the Seahawks in an NFL playoff game.   Running back Marshawn Lynch tore off a touchdown run for the ages — so much so, that the fans' collective excitement shook the stadium, resulting in enough seismic activity to register at a nearby monitoring station.  (You can also watch the run at that link.)
From the Archives: Five Figures of Snake Oil: A fake way of making rain.