May The Force Be Costumed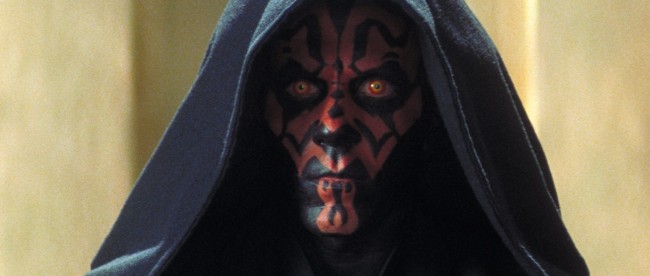 Principal photography for Star Wars Episode VIII wrapped in July of 2016, but it's going to be a while before anyone gets to see it in theaters. It's not due to come out until December 15, 2017 — yes, more than a year from now — although we can safely assume that it will be a box office smash that weekend. That's true even though we have very little idea as to what the plot is, or whom the new characters are. Sure, if you know screenwriter Rian Johnson, maybe you can get it out of him, or perhaps Daisy Ridley will tell you who Rey comes across in her next adventure. The same is true for most of the rest of the cast and crew, but beyond that, there aren't a lot of people who know about the new characters hitting the screen next year.
But you can add a guy named Howard Beige to that list — and blame this guy: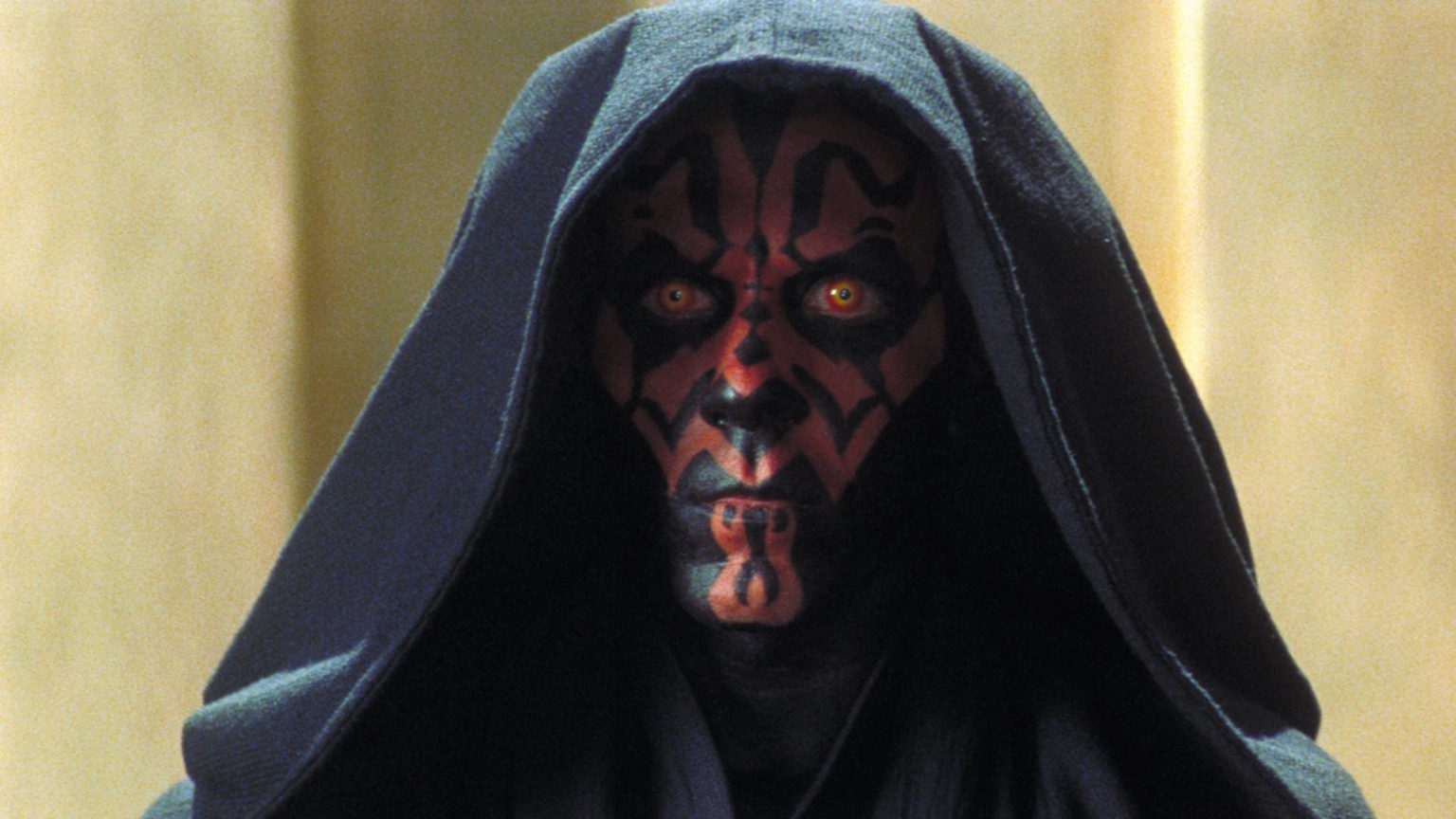 That's Darth Maul, the Sith lord and a primary villain of Star Wars Episode I: The Phantom Menace. Darth Maul is widely regarded as one of the most intensely evil-looking characters in the now-seven movies and, as such, was a focal point of marketing for that film. Before the movie came out in 1999, the mysterious character was very popular and Lucasfilm was sure they had a winner on their hands — as did most everyone else. And, to be fair, Darth Maul is a generally popular character more than 15 years later, and is probably the most recognizable (in a positive way) character originated in The Phantom Menace.
But the Darth Maul character had a few flaws. First, he had almost no dialogue — you can listen to the vast majority of his lines in this 31-second clip. And second, while his lightsaber duel with Qui Gon Ginn and Obi Won Kenobi was fantastic, Darth Maul ends up losing his legs in the process and disappearing from the movie franchise.
For Howard Beige, this turned out to big a big problem. Beige is the co-owner of Rubie's Costume Company, probably the largest manufacturer and distributor of costumes. (That's what their website claims and others substantiate it.) In 1994, Rubie's bought the rights to make Star Wars costumes; in 1999, if you wanted a costume from The Phantom Menace, you were buying one made by Rubie's.
That costume came before the movie, though. The costume production cycle isn't a short one — often, Rubie's needs to identify popular characters months before Halloween. In 1999, production on Star Wars-themed costumes predated the May 19th release of The Phantom Menace, and about half of the costumes made were of the new Sith Lord. This proved to be a mistake, as Bloomberg Businessweek reported:
When Beige was planning the lineup for 1999's Star Wars: Episode I — The Phantom Menace, Lucasfilm intimated that Darth Maul would be its breakout character, much as Darth Vader had been in the original films. "Darth Maul was about 50 percent of the assortment for Episode I costumes, but then he gets killed in the movie," Beige says. "We did not know that." Rubie's wound up selling only half of its Darth Maul inventory that year because people—kids, especially—don't usually want to be characters who wind up losing a lightsaber fight.
As a result, Lucasfilm — again per Businesweek — "now tells [Beige] which characters live or die."
But don't expect him to spill the beans — in part because while that's generally been true, the upcoming movie may be an exception. Because Episode VIII comes out well after Halloween next year, there's a good chance that Lucasfilm hasn't told Beige any inside info yet, and may never. On the other hand? It couldn't hurt to ask.
Bonus fact: Darth Maul only had three lines in The Phantom Menace, disappointing many fans. But he had another set of lines which were part of an advertisement and which didn't make it into the film. In the lead-up to the movie, Lucasfilm released as series of "tone poems," each narrated by a different character, hoping to introduce these new characters to the Star Wars fan base. You can watch it here.
From the Archives: Unwrapping a Halloween Mystery: What flavor are mystery Dum-Dums? Depends.
Related: A Darth Maul mask (by Rubie's, of course). It looks like it'd be hard to say anything while wearing it, but that just makes it more realistic.