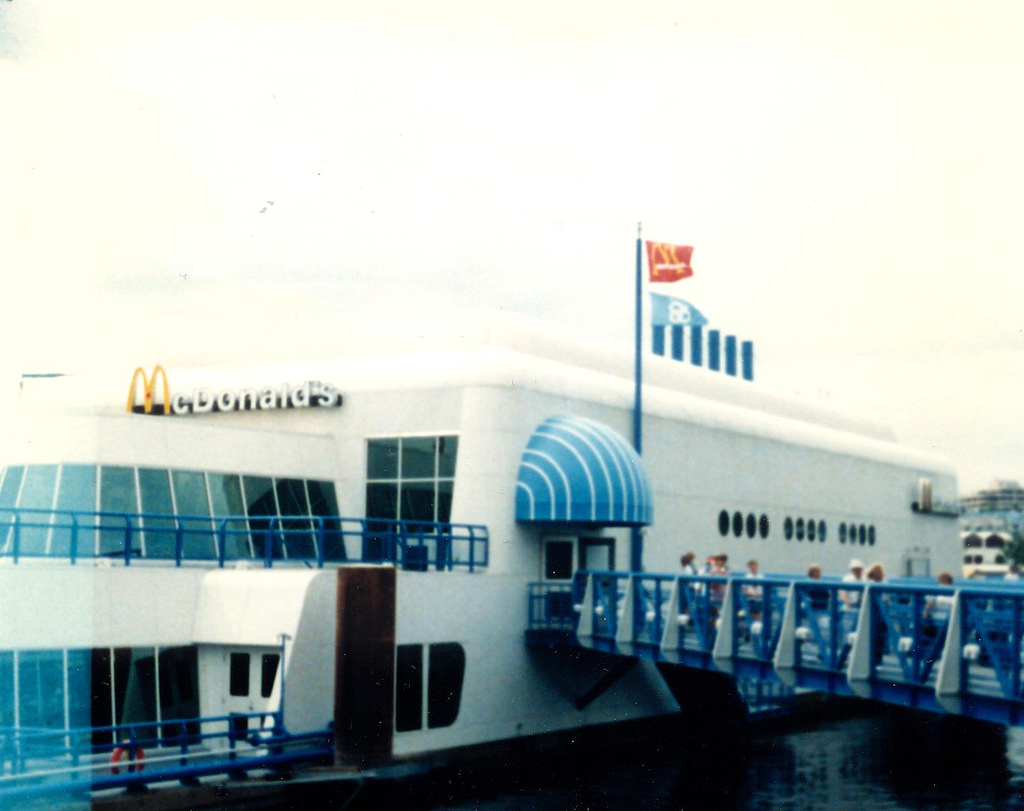 In 1986, the World Exposition on Transportation and Communication, a World's Fair, opened in Vancouver, British Columbia.  Expo '86, as it was known less formally, came with much fanfare.  Construction was christened in 1983 by Queen Elizabeth II, and when the fair opened in May of 1986, both Prince Charles and Lady Diana were present.  And so was the Friendship 500, a floating McDonalds more commonly known as the McBarge.
Originally pristine, as seen above (bigger picture and original here), the McBarge was one of five Mickey D's at the Expo.  In total the five burger joints cost the corporation $12 million and the McBarge was responsible for the vast majority of that — by some reports, it alone was an $8 million construction job.   One can see pictures of its interior from during Expo '86 here.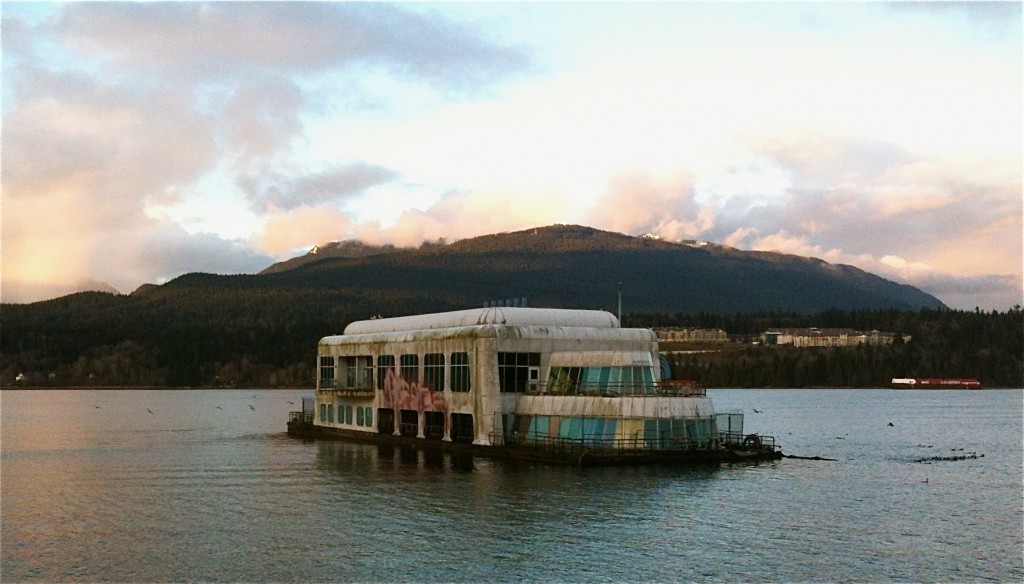 The McBarge was intended to remain in service as a floating McDonalds, but its actual fate has been much less appetizing.  Now derelict, as see at the picture above (bigger version here), the McBarge is anchored, off the coast of British Columbia.   While the exterior has been vandalized and shows the wear and tear of the elements, the interior is, relatively speaking, in much better shape.
Having spent over two decades in disuse, many are hoping that the McBarge — now owned by a local developer — will return to active duty.  It's unclear what will become of the McBarge; proposals range from restoring it as a floating restaurant (non-McDonalds; the layout is of a bistro restaurant anyway) to turning it into a homeless shelter.
Bonus fact: While the McBarge was owned and operated by the McDonalds Corporation, the vast majority of McDonalds restaurants — 75% — are owned by franchisees.  The franchisee has wide latitude in how to operate the business, include on deciding whether to accept credit cards.
From the Archives: McHotDogs: Why Mickey D's doesn't sell franks.