Nightmare on Chatham Street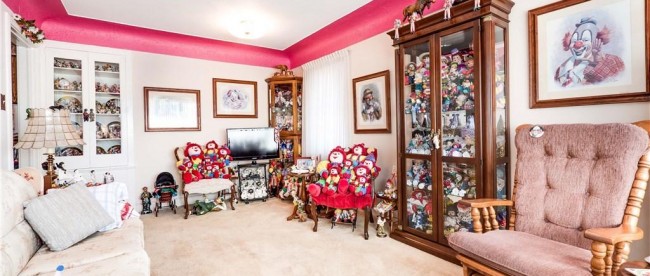 Brantford, Ontario is a small city (population of just under 100,000) located about an hour southwest of Toronto by car. It's the birth home of Wayne Gretzky and the late Phil Hartman, and it's also the place where Alexander Graham Bell invented the telephone. But recently, Brantford's claim to fame has been something seemingly commonplace: a house for sale. Here's the listing and, in a moment, I'll ask you to click that link. It's a two bedroom, one bath home on about half an acre. The realtor describes it as follows:
Charming brick bungalow on quiet street close to schools and parks. Cozy and gently lived in. Meticulously maintained. Detached cedar garage and shed with lots of parking and well-kept lawn. Same owners for over 30 years!
The cost: about $240,000 Canadian for just under 750 square feet. Nothing out of the ordinary.
Okay, now, go click the link. In the upper-right corner of that page, you'll see the word "Photos." Click that and start scrolling through. Really — to get the full effect, that's the way to do it. (But if you really don't want to, I've selected some photos below.) You'll see the front of the small brick house: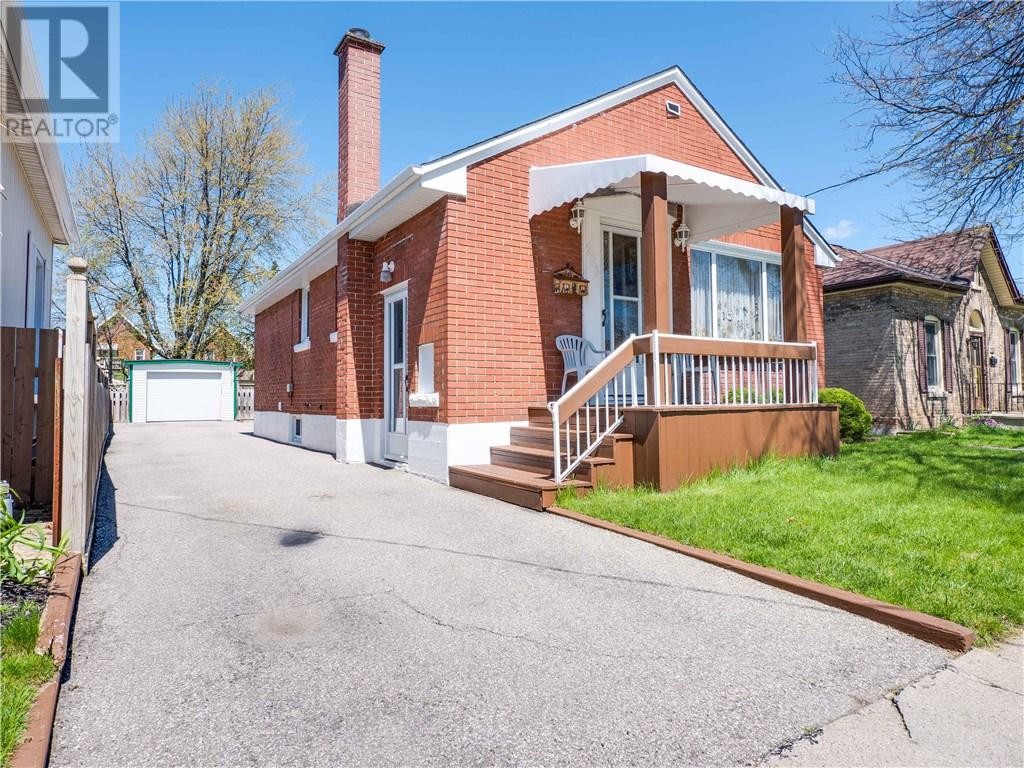 A tree-lined street as seen from the front porch of the house: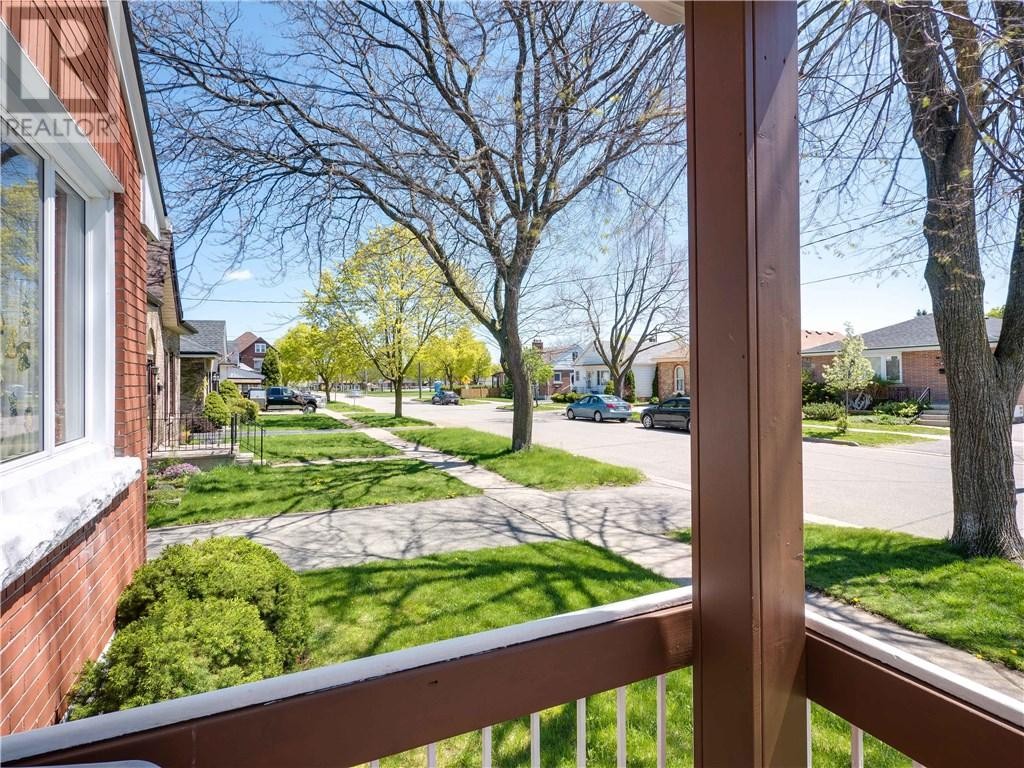 A well-kept, enclosed backyard (and the outside of the detached one-car garage and similarly well-kept shed):
A rather pleasing exterior, all said. The interior is nice, too — but it comes with a little surprise. Here are three representative pictures: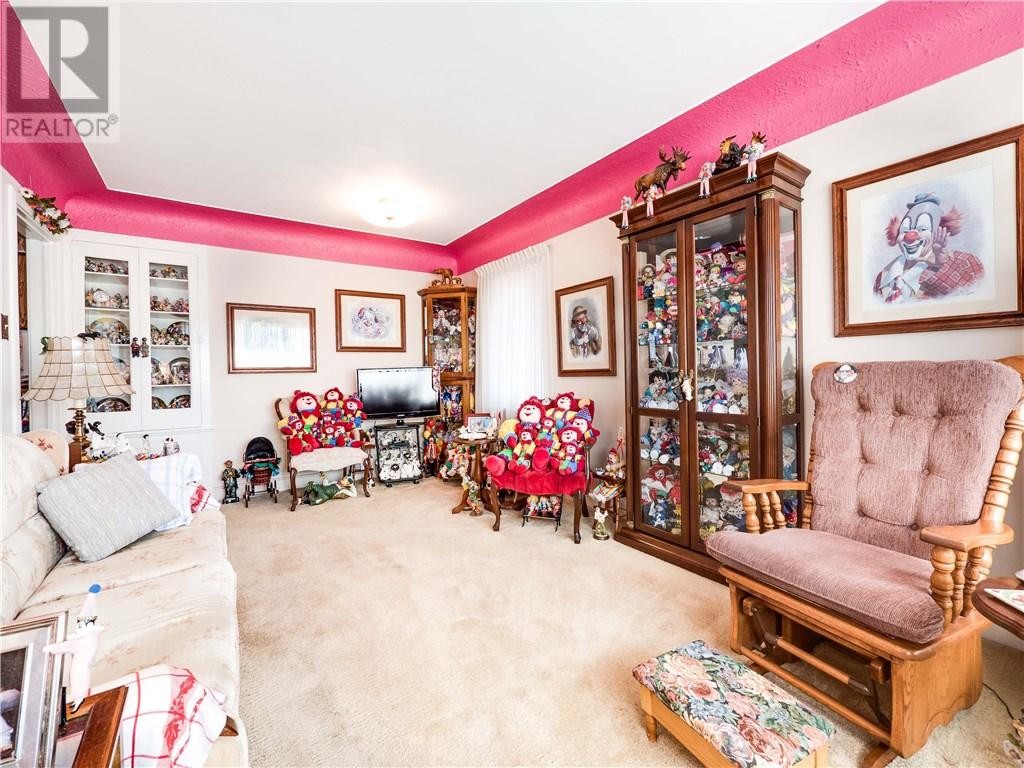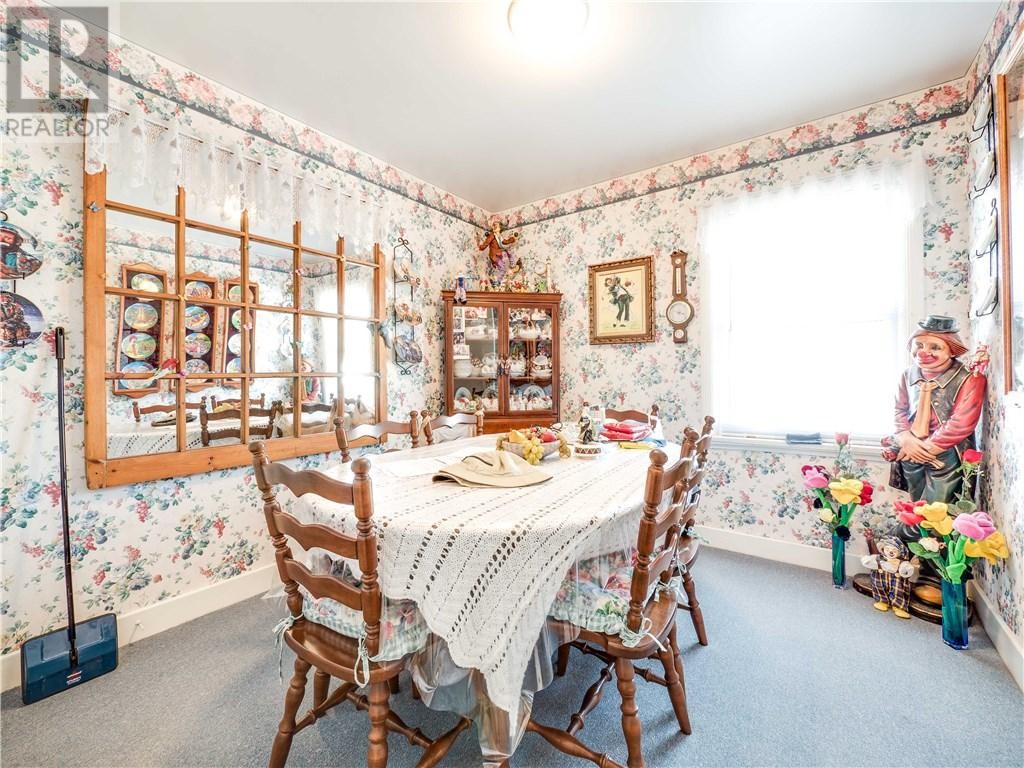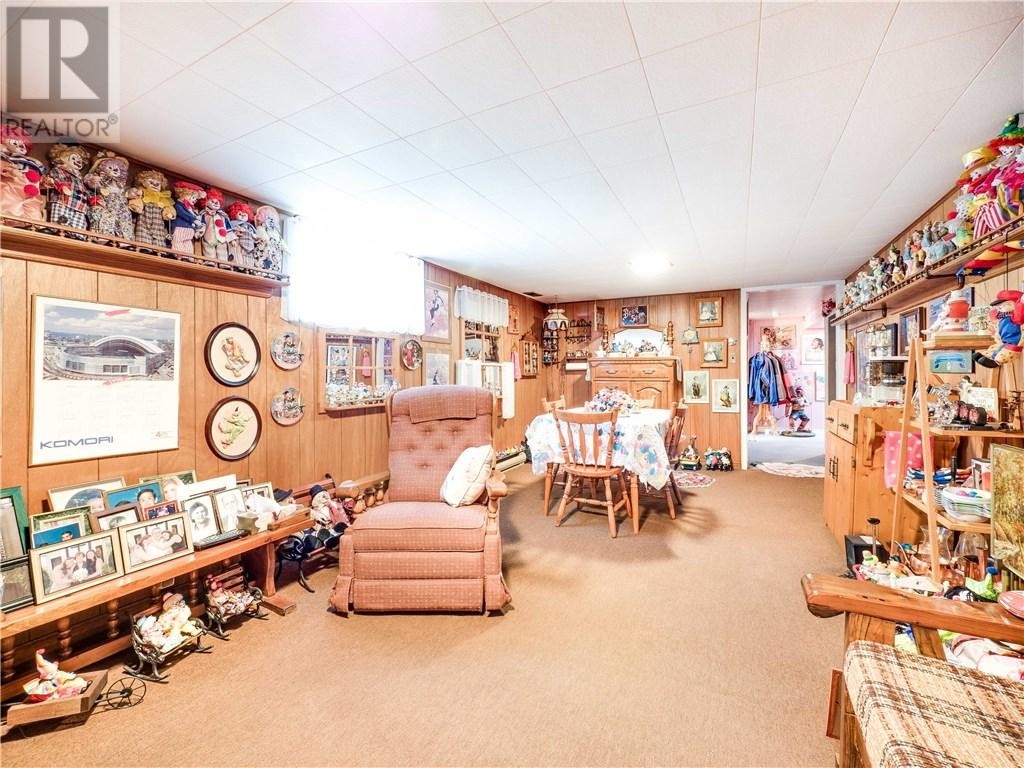 Yes, those are clowns. Lots and lots of clowns. If you look at the other images, you'll see even more clowns — on the wall, on the floor, in little chairs, in framed prints, on book covers, in recessed shelving in lieu of ceiling molding, and everywhere else. It as if a mid-century circus exploded and all of the makeup-heavy sideshow acts seemed to land in the same single-family home.
Creepy? Well, let's not jump to conclusions yet.
The odd real estate listing went viral earlier this week, prompting many to wonder why anyone would want to own so many clowns and clowned-themed accouterments. After all, as Vox notes, "Americans are more afraid of clowns than climate change, terrorism, and death," so it's a bit unusual for someone to collect the wretched beasts. One publication, though — VICE — did more than wonder. They decided to investigate. Vice tracked down Michael McMannis, the son of the homeowners, who assured the reporter that this wasn't a demented cry for help and "confirmed that the family is not in fact related to [Stephen King's] It or any other deranged clowns." Rather, the explanation is kind of sweet:
"My stepdad had a drinking issue as perceived by my mother," McMannis told VICE. "Every clown represents a bottle of beer that he would have bought." McMannis said his stepdad would go out dancing and would "drink a little bit too much" so his mom suggested that instead of spending his money on alcohol, they would buy a clown every time they went out.
In all, they've collected 1,500 clowns (and the stepdad managed to mitigate his alcohol consumption and drunk dancing). And despite the fact that the clowns are featured prominently in many of the listing's photo, the clowns don't come with the house. They'll be packed up and put into storage — perhaps forevermore — assuming someone wants to buy the house once infested by an army of clowns.
Bonus fact: In 1988, the Edmonton Oilers traded Wayne Gretzky to the Los Angeles Kings, shocking the hockey world and, in particular, those fans who were also Canadians. The outcry was so loud that one Canadian Member of Parliament, Nelson Riis, tried to get the government to step in: "I figure the federal government could purchase Gretzky's contract and then resell him to a Canadian team," he suggested, continuing by proclaiming that "the bottom line is that we have to keep Wayne in Canada, where Canadians can see their greatest hockey player ever on a regular basis." Ultimately, Canada didn't do anything of the sort.
From the Archives: Beware the Unicycling Clown: The clown you probably didn't notice.
Related: A really creepy-looking clown doll for those of you who hope to quit drinking by imitating the Chatham Street system.