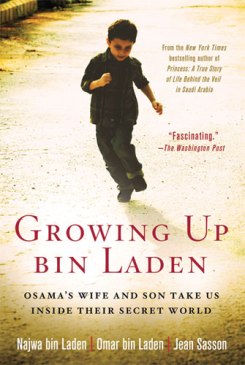 By now, even people living in caves in Afghanistan probably know that Osama bin Laden is dead.  The scourge of freedom, Bin Laden was also, allegedly, incredibly wealthy, inheriting as much as $35 million from his well-off father. (While likely true, Fortune notes that to the extent that Bin Laden was very wealthy, Al-Qaida did not rely on him for money.  Rather, the terrorist group is financially living hand-to-fist via many tiny channels.)
His father's story?  A tale of wives, children, and billions of dollars.
Mohammed bin Awad bin Laden was a rags to riches story — an illiterate dock worker in Yemen who saved enough money to start a construction company.  Born in 1908, he emigrated to Saudi Arabia at a young age — the exact date is unknown, but it was prior to World War I.   In 1930, he began a construction company, one which in time caught the attention of the Saud family, becoming very lucrative.  By 1964, Mohammed bin Laden had millions of dollars to his name.  That year, Prince Faisal deposed his half brother, King Saud of Saudi Arabia, and himself became King.  The nation, fiscally insolvent due to the spending of King Saud, looked for a benefactor.  The elder Bin Laden rose to the occasion, donating an untold amount of money to help float Saudi Arabia past its debt, and to a point where the money for its immense oil reserves would carry the economy (and then some).  As a reward, Faisal, now King, decreed that all future construction government construction jobs be given to Bin Laden's construction company.  The company, now the Saudi Binladin Group, is worth in excess of $5 billion.
While the elder Bin Laden was worth a ton of money, that may have been necessary, given that he had an extraordinary number of mouths to feed.  Osama bin Laden's dad had 22 wives who, combined, bore him at least 54 children.  (He never had more than four wives at a time, though, divorcing some to make room for others, in accordance with his religious beliefs.)  Osama himself was believed to be the 17th child overall, the only child of Mohammed bin Laden and his tenth wife, Hamida al-Attas.
Osama probably did not know his father very well — but not solely because of the crowded family structure.  Mohammed bin Laden, age 59, died in a plane crash on September 8, 1967, when Osama was merely ten years old.  Where was Mohammed bin Laden going?
To southwest Saudi Arabia — to marry would-be wife #23.
Bonus fact: After Mohammed bin Laden's death, his oldest son (and Osama's half brother), Salem bin Laden, took over the Saudi Binladen Group.  In 1988, Salem bin Laden died in a plane crash, when his ultralight aircraft (such as this one — it's not what you think of when you think "airplane") hit high voltage power wires.  The collision caused the aircraft to fall 115 feet, and Salem bin Laden, who was not wearing a helmet, died from injuries sustained in the fall.
From the Archives: The Last Jew in Afghanistan: The title is self-explanatory.
Related: "Growing Up bin Laden," by Najwa bin Laden (Osama's first wife) and Omar bin Laden (one of his sons), a New York Times bestseller.  Available on Kindle, 4.5 stars on 27 Amazon reviews.  Also, "Inside the Kingdom: My Life in Saudi Arabia" by Carmen bin Laden, the Swiss-born ex-wife of one of Osama's older brothers.  Also available on Kindle, 4 stars on 124 reviews.