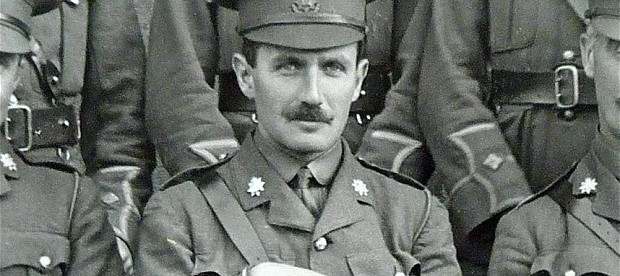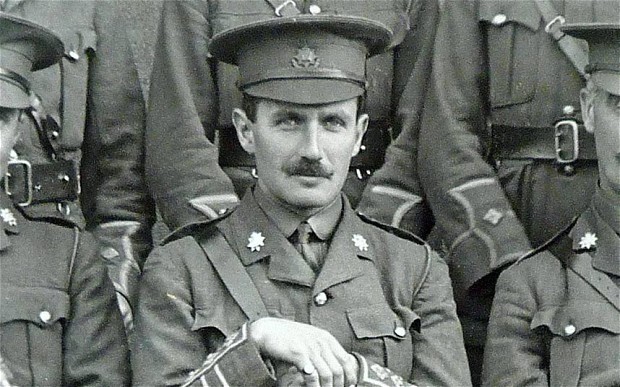 Robert Campbell, pictured above, served as a captain in the British military in World War I. As the conflict went on, so did the number of prisoners of war held by both sides, and by the summer of 1916, Germany held more than 1.6 million such POWs. In December of that year, Captain Campbell became one of those POWs for the second time.
That was, after all, the deal he made.
Captain Campbell was captured early in the war; the UK declared war on Germany on August 4, 1914, and according to the Times (UK), Campbell became a POW before the month was out. He spent more than two years at a German prison camp in the town of Magdeburg and, like many POWs, was allowed to write letters to friends and family back home. At some point in mid-to-late 1916, he received bad news. His mother, Louise Campbell, was stricken with cancer. Captain Campbell decided to write a letter in response, but not to his dying mother. (Well, he probably wrote a letter to her, too.) This one was addressed to Kaiser Wilhelm II, German's reigning monarch. Campbell's request was, simply, to go home before it was too late for him to see his mother.
Incredibly, Kaiser Wilhelm agreed to the plea. He granted Campbel's release, but with a catch — it was a temporary parole, one given out of compassion. Captain Campbell was allowed to travel to back home to the United Kingdom to see his mother, but he was expected to return to his life as a prisoner in Magdeburg afterward.
According to historian Richard van Emden (via the BBC), who discovered Campbell's story, the British captain was true to his word. He spent a week with his ill mother (who passed away the next February) and then went back to Germany. (Van Emden, per the BBC, was at a loss to explain why British authorities allowed this.)
After returning to Magedeburg, he and other POWs attempted to escape, spending nine months tunneling to freedom, but they were ultimately unsuccessful. Campbell served out the rest of the war in the POW camp but ultimately returned to the UK in 1918.
Bonus Fact: The word "parole," according to the Online Etymology Dictionary, has roots in acts similar to that performed by Robert Campbell. The term dates back to the early 1600s and comes from the French phrase "parole d'honneur," which literally translates to "word of honor." (The French word "parole" means "word" or "speech.") It was most likely first used to describe the promise made by a prisoner of war to not escape.
From the Archives: War Games: The ingenious way Allied leaders communicated with troops captured by the Nazis.
Take the Quiz!: When did it happen: World War I or World War II?
Related: "The Guns of August," a Pulitzer Prize-winning book on the outbreak of World War I. More than 1,000 reviews averaging 4.5 stars.