The Bronze Medal Which Took Fifty Years to Win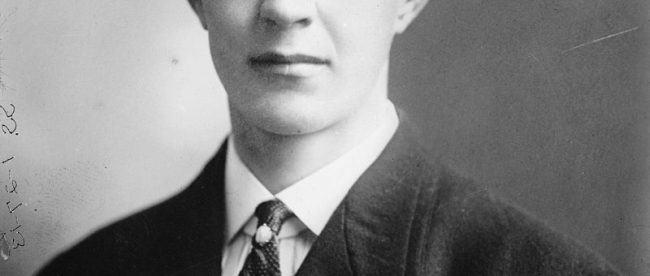 If you are watching the 2018 Winter Olympic Games on TV, you've likely seen at least a few minutes of ski jumping. But if you're in the United States, you'll not likely see any of your country mates on the medal stand. If you take a look at the medal chart in the competition — Wikipedia has a great table, here — you'll see that the United States has exactly one to its credit as of this writing (and the 2018 Games aren't going to change that). In 1924, the Winter Games came to Chamonix, France, and an American athlete named Anders Haugen took the bronze in the Games' only pure ski jumping event.
It just took a few decades for it to arrive.
If you were at the 1924 Games in Chamonix and attended the ski jumping ceremony, you would have seen three Norwegians on the medal stand — Jacob Tullin Thams, who led the way with 18.960 points; and his teammates, Narve Bonna (18.680) and Thorleif Haug (18.000). Haug, the apparent bronze medalist, was an accomplished skier — he took three gold medals in the Chamonix Games, two in cross country (the 18 km and 50 km races) as well as one in Nordic combined (a competition involving both cross country and ski jumping). To see him on the medal stand a fourth time raised no eyebrows. He and the rest of the Norway team went home champions; Haugen, the Norwegian-born American, went home a footnote — his 17.910 score was close, but not close enough. His accomplishments as a pioneer in the sport earned him induction into the United States Ski and Snowboard Hall of Fame in 1966.
His competitive skiing story should have ended there. It didn't.
In 1974 — not-so-coincidentally fifty years after the Chamonix Games — Norway held an anniversary celebration to honor their many decorated athletes. (Norway took a total of 17 medals in the Games, excluding Haug's bronze, and had more than any other nation.) And as part of the process, historians looked over the various documents from the Games. One such historian, Jacob Vaage, noticed that something was amiss. Ski jumping scoring requires a little bit of arithmetic — in today's version, each athlete makes five jumps which are scored for distance and style; their best and worst scores are discarded and the remaining three are added into one total score. While scoring in 1924 was slightly different, the same general principle applied — you had to add up individual jumps to reach a total. And, per NBC Olympics, Vaage noticed that Haug's individual scores didn't add up to 18.000. They totaled to 17.819 — that is, 0.091 less than what Haugen achieved.
Vaage and the Norwegian officials did the right thing and contacted the International Olympic Committee. The IOC agreed that Haugen should be awarded the bronze and acted quickly. In 1974, the 86-year-old Haugen was hosted at a special ceremony in Oslo, Norway, where the late Haug's daughter presented him with the bronze medal. (A picture of the presentation can be found on Haugen's entry on the Ski Hall of Fame website.) To date, despite Hauge's accomplishment, no American ski jumper has taken the medal stands at the Olympics.
Haugen died in 1984, and his medal — the only American ski jumping medal to date — is on display at the Hall of Fame.
Bonus fact: While American ski jumper Casey Larson won't come back from PyeongChang with a medal, he nevertheless owns a piece of Olympic history. Larson made his Olympic debut this year and hit a collective milestone while doing so. According to "an in-depth research process, across both Summer and Winter Games" by Bill Mallon, a leading Olympic historian, Larson became the 100,000th male athlete in the history of the modern Olympics.
Double bonus!: Jacob Tullin Thams' gold in the 1924 ski jump isn't his only medal — he also has a silver medal in sailing, from the 1936 Summer Games in Berlin. He's one of only five people to have medals from both the Winter and Summer games.
From the Archives: Let's Sweep the Ice!: A brief guide to the rules, history, and physics of curling.