The "Child-Left-Behind" Law That Went Wrong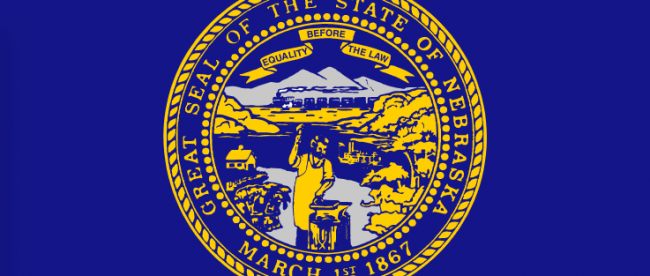 It's a horrible problem but, unfortunately, a very real one: unwanted babies. A new parent, for reasons I'd rather not think about, would simply rather not be a new parent. But that's not an easy problem to solve, at least not immediately. Instead, the parent may consider infanticide or child abandonment, and it should go without saying that these aren't good outcomes.
Faced with few better options, all fifty U.S. states have instituted a "safe-haven law" which allows a parent to drop-off his or her child at a pre-approved location and relinquish any parental rights, without threat of prosecution. The laws vary from state to state —  here's a list — and if you take a look, you'll see that the age of the child varies as well. In many states, you can only take advantage of the law in the first few days of your child's life; in some cases (Missouri and North Dakota), you have up to the child's first birthday.
And then there was Nebraska.
Today, Nebraska's law is like all the rest — "no person shall be prosecuted for any crime based solely upon the act of leaving a child thirty days or younger in the custody of an employee on duty at a hospital licensed by the State of Nebraska." But originally, that wasn't the case. A 2008 article in the New York Times explains the problem:
Earlier this year, Nebraska was the last of the 50 states to adopt a safe-haven law. But instead of specifying that it applied only to infants up to a certain age, as in other states, Nebraska's version used the word "child," opening the door to handovers of children up to age 18.
That wasn't the intent — but it was how the law played out, as a few desperate parents took advantage of the error. The Times highlighted a particularly tragic example:
The biggest shock to public officials came last week, when a single father walked into an Omaha hospital and surrendered nine of his 10 children, ages 1 to 17, saying that his wife had died and he could no longer cope with the burden of raising them.
It took about ten weeks for the error to come to light and for the state to amend that law. During that time period, a total of 36 children above the age of one were left at Nebraska hospitals, with six of those children coming from out of state. The state returned those six to their homes, but the other thirty — ranging from 20 months to 17 years old — remained in state custody.
While the story of how they got there is tragic, for some kids, this loophole gave them a new lease on life. The Omaha World-Herald revisited some of the children in 2014, finding that some — but not all — were on the path to success.
Bonus fact: Nebraska is one of three states with an official soft drink. (Kentucky and Maine are the others.) What deserves such an honor? Kool-Aid. The drink was invented in the tiny Nebraska town of Hastings in 1927, and was given the state-wide honor by gubernatorial proclamation in 1998.
From the Archives: Cupid's Mailbox: The special history of Valentine, Nebraska.