The Lifesaving Powers of Being an NFL Superfan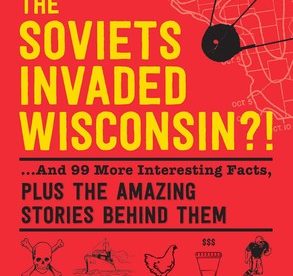 As professional sports teams go, the National Football League's Green Bay Packers have one of the most interesting relationships with their fans. Unlikely most other teams, the Packers are owned by a publicly held nonprofit organization (it's one of the few teams you can buy shares of). This means the team is largely owned by fans. A share of Packers stock isn't easily transferable (there have only been five stock sales windows in the team's nearly one-hundred-year history); if you're one of the roughly 360,000 shareholders, there is a good chance that you or your family has lived in the Green Bay, Wisconsin, area (or maybe you just really love the Packers).
But for a true Packers fan, there's an even higher honor than being part-owner: You may be one of the few people inducted into the team's Fan Hall of Fame. To achieve this honor, it's not enough to go to the games or wear a piece of foam cheese on your head. It takes a dedication that goes above and beyond: You have to truly be a Packers fan in your blood.
And blood is actually why, in March 2010, seventy-nine-year-old Jim Becker of Racine, Wisconsin, became the twelfth fan inducted into the Packers' Fan Hall of Fame.
Becker's induction earned him a bounty of rewards: four high-end seats to a home game; a $500 gift certificate to the fan shop; game tickets, airfare, and accommodations to an away game; and more. But those prizes pale in comparison to what his fandom may have already earned him: an extra thirty or more years on his life.
From 1952 until 2008, Becker did something few other fans have done: He attended every single Packers home game. The tickets, though, were hardly free, and Becker—a father to eleven kids—had to get creative to make ends meet. He found out that he could sell his blood for $15 per pint, and, at least during the early part of his fifty-five years of attendance, that was more than enough to cover the cost of game entry.
As the 1960s rolled into the 1970s, Becker continued his blood-for-football tradition. And it's probably a good thing he did. Becker's father passed away suddenly at the age of forty-three; as Becker told ABC News, his seemingly healthy dad got sick one day and then, three days later, "his organs failed." The cause of death was something called hemochromatosis, a genetic disorder in which the body retains too much iron in the bloodstream. It's a condition that is hard to detect unless you're looking for it, and Becker's father wasn't. Neither was Becker—at least not until 1975, when his doctor noticed hemochromatosis in his family history.
As Becker himself was already forty-five years old, the doctor was concerned: Becker's blood could be a time bomb. The doctor ordered a test that confirmed higher-than-typical amounts of iron in Becker's blood—but, strangely, not as much as one would expect given Becker's age and the fact that he likely had hemochromatosis passed down to him from his father.
The reason may be those Packers tickets. One of the only treatments for hemochromatosis is bloodletting: the removal of some of a patient's blood. As Becker's application for the Packers Fan Hall of Fame explained, by the time he had been diagnosed, he "had sold 145 pints of blood to pay for his season tickets. If he hadn't, he very well may have died like his father." Becker's love of the Packers not only got him into games but quite likely saved his life.
Bonus fact: The Green Bay Packers name is a reference to the meat packing industry. In 1919, the team's cofounder, Curly Lambeau, secured funding for uniforms from his employer, the Indian Packing Company, on the condition that the team be named for the company. The company itself is long gone, but the name remains—despite protests from the People for the Ethical Treatment of Animals (PETA). In 2000, PETA demanded that the team change their name, suggesting the Pickers (a reference to vegetable picking), or Six-Packers (because of the area's beer industry), but the team refused.
From the Archives: Why You Couldn't Watch the First Super Bowl: The Packers were there, but you can't watch.