The Panhandler Who Returned a Treasure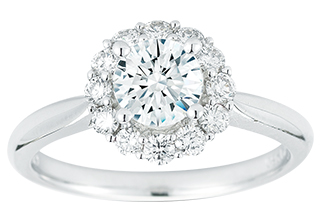 If you went to the Country Club Mall in Kansas City, Missouri, in early 2013, you may have met Billy Ray Harris. He was working there like he did most other days, but it wasn't at Spencer Gifts or Cinnabon or anything like that. Harris was homeless and unemployed — he spent his days there panhandling.
In February of that year, Harris's world changed. A kind passerby gave him all of her change — she opened up her coin purse and dumped the contents inside. Pennies, nickels, dimes, quarters, maybe even a dollar coin or two, and everything else. And unfortunately for her, "everything else" included her wedding ring — she had taken it off earlier that day and placed it in her coin purse for safe-keeping. Billy Ray Harris was, suddenly, a lot richer.
Sarah Darling, on the other hand, was miserable. It was her ring that she haphazardly donated to Harris, and she very badly wanted it back, not just because it was a diamond, but also because of the item's sentimental value.
Darling did the only thing she could: she asked Harris to return it. Harris shared the conversation with KCTV, the local CBS affiliate:
"She squatted down like you did like right there and says 'Do you remember me?' And I was like, 'I don't know. I see a lot of faces.' She says, 'I might have gave you something very valuable.' I said, 'Was it a ring?' And she says, 'Yeah.' And I said 'Well, I have it,'" Harris said.
And with that, Harris returned the ring to Darling.
A few days before he had done so, though, he had the ring appraised; a jeweler at the Plaza offered him $4,000 for the ring right then and there. But he had done the right thing anyway, telling KCTV "my grandfather was a reverend. He raised me from the time I was 6 months old and thank the good Lord, it's a blessing, but I do still have some character."
The Darlings rewarded his honor. They launched a crowdfunding campaign with a goal of raising $1,000 for the homeless man who proved generous. With the press pickup of the story, though, that goal was easily surpassed. According to a late-February NPR report, donors gave more than $150,000 toward the fund in a matter of weeks. It topped out at $190,000 before the fundraising page shut down.
Harris used the money to get back on his own two feet. Per a follow-up article by the TODAY show in September of 2013, "Harris talked to a lawyer, who helped him put the money in a trust." He used some of the money "to buy a car and even put money down on a house, which he's fixing up himself." By December, per KCUR (the local NPR affiliate), Harris had also found gainful employment to a degree — "some work as a sound engineer" — and had reconnected with many long-estranged family members.
He still visits the Plaza on occasion, not to panhandle but to shop — and to help out. He hasn't forgotten that he was once one of the many homeless who set up there, hoping to find enough spare change to get by. He proudly told the press that now, he's in a position where he can — and does — give them some of his money.
Bonus fact: A diamond ring is typically not a ring made of diamonds, but rather a gold or platinum ring which holds a diamond in a prominent position. One Swiss jeweler challenged that definition, though. In 2012, a company called Shawish carved a ring, band and all, out of a diamond. The end result: a piece of jewelry which came in at 150 carats and was worth roughly $70 million.
From the Archives: The San Francisco Bushman: The Bay Area's most famous homeless man.