The Politician Who Went to Prison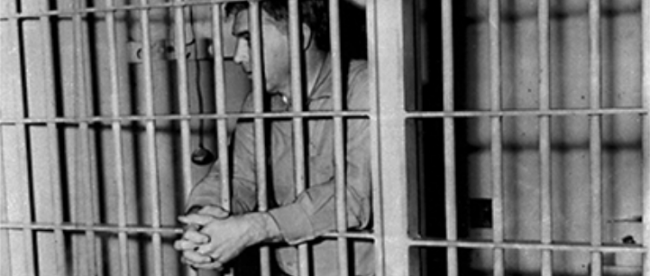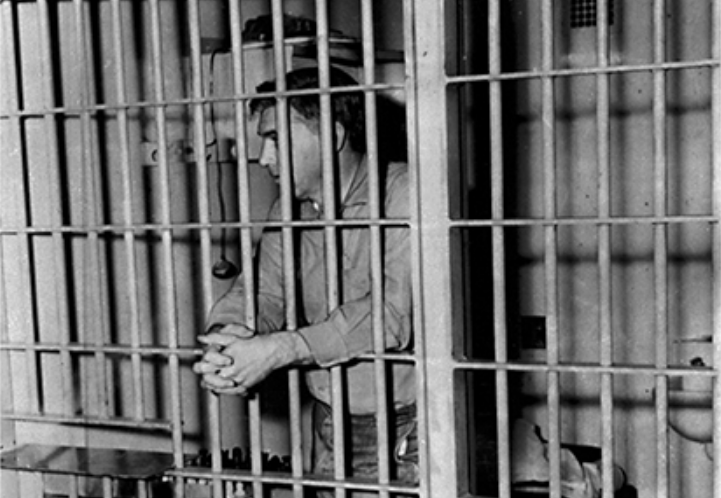 Folsom State Prison is a state institution near Sacramento, California, now a minimum-medium security prison. Fifty years ago, though, Folsum was a maximum-security institution and home to some of California's most dangerous criminals; it housed, among others, a number of death row inmates. The inmate pictured above was, briefly, one of those inmates. Named Leo Ryan, at first glance, there's nothing unusual about him; Ryan, as you can see, is wearing a standard prison uniform and is in a 9′ by 12′ cell.
But Ryan was hardly a typical prisoner — he, unlike most others at Folsom, hadn't actually committed a crime. He went to prison because he wanted to see what it was like.
In 1970, while in prison, Ryan was also a California State Assemblymember — and one in good standing, and who not-so-coincidentally chaired the Assembly commission in charge of reforming the state's prison system. While news reports and testimony were useful guides, Ryan wanted more. According to Creighton Magazine, the Assemblyman "had decided to see conditions firsthand and had asked to be arrested, charged and sentenced to Folsom, where he received the standard-issue haircut, was strip-searched and had his mugshot taken." He spent the next seven to ten days — reports vary — behind bars, serving his "sentence" alongside Folsom's death row and other high-security inmates.
For Ryan, this fact-finding mission was hardly unique. Five years earlier, after the Watts Rebellion in Los Angeles claimed 34 lives and resulted in more than 1,000 people injured, Ryan wanted to see, again firsthand, why the neighborhood was a tinderbox. As PBS reported, Ryan "lived with a black family and worked in the community as a substitute teacher [for two weeks] to understand the conditions that led to such discontent." While decried as a publicity stunt by some, many others aw this as a genuine effort on Ryan's behalf to better understand his constituents and the issues that faced them — and he was re-elected with relative ease.
And in any event, Ryan seemed to connect with those he visited, at least insofar as the Folsom population was concerned. Per NPR:
As [his daughter] Erin recalls, her father came away from Folsom with an unusual souvenir: a reminder of the prisoners' affection for chess.

Isolated from one another, they would call out moves. As Erin recalls, the prisoners used "a chess board they had made out of toothpaste and toilet paper, with a cardboard board. When he left, they presented the chess set to him. It became his prized possession."
Being able to see inmates as people, and not simply caged afterthoughts was something Ryan wanted others to take from his experience. He told the press that "the thing most people don't recognize is that when a man goes behind those granite walls, he's still a human being."
Ryan's insistence on seeing issues first-hand, though, ultimately cost him his life. In 1978, he visited Guyana to meet with members of the Peoples Temple cult on behalf of "concerned relatives" back home who wanted their loved ones back. The cult's leader, Jim Jones, operated what is commonly known as Jonestown. When Ryan asked Jones if he could visit Jonestown to see it for himself, Jones, per PBS, reluctantly agreed. Ryan was there for a day but would never make it back home. As he went to the local airstrip, a cult member assassinated him.

Bonus fact: There's a slight chance that Ryan met someone who made the license plate on his car. Since the 1930s, all of California's license plates are made at Folsom Prison. According to local NBC affiliate KCRA, "Just over 120 employees make up the inmate workforce at the California Prison Industry Authority's license plate factory — the only place license plates are made in the state. The factory operates from 7 a.m. to 3 p.m. Monday through Thursday and produces between 45,000 and 50,000 plates a day, making it the largest producer of license plates in the United States."
From the Archives: How Poker (and Boredom) Can Help Solve Murders: Chess isn't the only way to pass the time behind bars.