The Weekender: August 14, 2015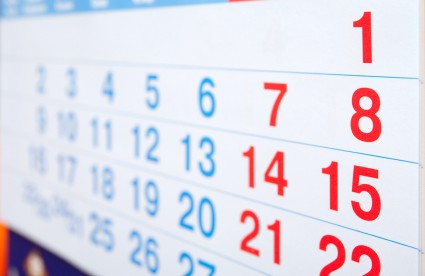 1) "How a '50s-Era New York Knife Landed Thousands in Jail" (Village Voice, 29 minutes, October 2014).  I've tried to trim the start of the story a bit to give you a taste. The excerpt below is still a bit long, but I think it gives you the right taste of what's to come. (And there may be good news for people like Mr. Neal.)
[Richard]  Neal wasn't worried when he saw police prowling the grounds of the Lower East Side project that night in 2008. For once, Neal wasn't doing anything wrong. Even when two police officers approached and began asking questions, Neal was feeling just fine. His life had been inching back toward some semblance of order recently. After months staying with friends and family and bouncing between city homeless shelters — common way stations for newly released prisoners — Neal had finally found an apartment. For the first time in a long time, he had a place of his own. And the fact that his new home was near the LaGuardia Houses, where his ailing mother lived, was just a bonus.

Besides, he'd been out of trouble for a good long while, and he certainly wasn't up to anything that night. He and a friend were just milling around outside the building, watching the action. In court testimony, a police officer would later describe Neal as "very calm," "just talking [and] walking" with his friend. Not making a scene. And when one of the officers, glancing down at Neal's baggy jeans, asked what he had in his pocket, Neal was honest.

"I told him, 'It's a knife,' " Neal says today.

[ . . . ]

According to the vast majority of police departments and district attorneys in New York State — not to mention knife manufacturers, labor unions, and almost everyone else who knows a thing about knives — what Neal was carrying was a perfectly legal folding knife. [ . . . ] Though the court said he likely had no idea his knife was illegal, and he wasn't accused of using it toward any nefarious end, he was convicted nonetheless.

After a series of appeals, he was sentenced to six years in prison.
2) My Other Site: AwesomeClaus, my curated collection of great gift ideas for under $20. If you have suggestion for additions to the collection, hit reply and let me know.
3) "Up in the Air: Meet the Man Who Flies Around the World for Free" (Rolling Stone, July 2015, 24 minutes). From the subhead: "Last year, a young man walked into the Seattle airport and took the next flight to anywhere — and he hasn't come down since." Thanks to reader Hilary G. for sharing this one with me.
Ben Schlappig, 25, is one of the biggest stars among an elite group of obsessive flyers whose mission is to outwit the airlines. They're self-styled competitors with a singular objective: fly for free, as much as they can, without getting caught. In the past 20 years, the Internet has drawn together this strange band of savants with an odd mix of skills: the digital talent of a code writer, a lawyer's love affair with fine print, and a passion for airline bureaucracy. It's a whirring hive mind of IT whizzes, stats majors, aviation nerds and everyone else you knew who skipped the prom.

[He's turned this hobby into a job — he's a blogger who flies and writes about it.]

Posting as often as six times a day, he metes out meticulous counsel on the art of travel hacking — known in this world as the Hobby. It's not simply how-to tips that draw his fans, it's the vicarious thrill of Schlappig's nonstop-luxury life — one recent flight with a personal shower and butler service, or the time Schlappig was chauffeured across a tarmac in a Porsche. But his fans aren't just travel readers — they're gamers, and Schlappig is teaching them how to win.
4) "He's Just Woven The World's Finest Panama Hat. But Who Will Buy It?" (NPR, 10 minutes, August 2015). The title sounds silly but the story is great. Panama hats are straw fedora-like hats which, for what it's worth, are Ecuadorian in origin, not Panamanian. You can get them for $50 on Amazon, or $100 for a high-end one. The story is about a man who is widely considered to be a master crafter of such hats, and he decided to spend "nearly a thousand hours" weaving the finest one he'll ever make. The question: who is going to pay for such an expensive hat?
5) "
The Covert World of People Trying to Edit Wikipedia—for Pay
" (The Atlantic, 17 minutes, August 2015). Wikipedia's policy
explicitly prohibits
editing its pages for pay, unless you disclose the nature of your relationship with the organization on whose behalf you're making those edits. The practice of undisclosed, for-pay editing still exists, though, and it's being pushed underground.
"Wikipedia writing is like no other writing," says Mike Wood, a freelancer who makes a living editing Wikipedia pages for clients, referring to the site's tireless pursuit of a neutral tone. Wood has set up his own website, and scores of other Wikipedia editors-for-hire await on freelance websites such as Elance. He says he works with highly visible people and companies, who pay him anywhere from $400 to $1,000 per article, but he won't name names, for fear that someone might seek out and dismantle the Wikipedia pages of his clients. "You could turn on either Fox or CNN right now, and within one half hour you will … see a commercial for [a company or an interview with someone whose] page that I've created, or I've edited," he claims. He says that he's worked with "one of the world's fifth largest banks" and members of "numerous presidents' administrations."
6) "The Bell Curve: What happens when patients find out how good their doctors really are?" (The New Yorker, 32 minutes, December 2004)
It used to be assumed that differences among hospitals or doctors in a particular specialty were generally insignificant. If you plotted a graph showing the results of all the centers treating cystic fibrosis—or any other disease, for that matter—people expected that the curve would look something like a shark fin, with most places clustered around the very best outcomes. But the evidence has begun to indicate otherwise. What you tend to find is a bell curve: a handful of teams with disturbingly poor outcomes for their patients, a handful with remarkably good results, and a great undistinguished middle.

[ . . . ]

It is distressing for doctors to have to acknowledge the bell curve. It belies the promise that we make to patients who become seriously ill: that they can count on the medical system to give them their very best chance at life. It also contradicts the belief nearly all of us have that we are doing our job as well as it can be done. But evidence of the bell curve is starting to trickle out, to doctors and patients alike, and we are only beginning to find out what happens when it does.
Have a great weekend!