The Weekender, August 19, 2016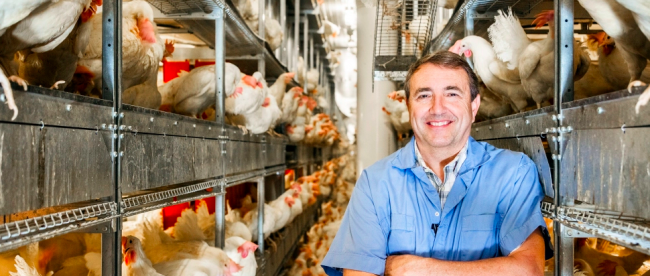 1) "My Four Months as a Private Prison Guard" (Mother Jones, 150 minutes, July 2016). Yesterday, the U.S. Department of Justice announced that it would no longer outsource prison administration to private companies. Many people I follow on Twitter are saying that this article was one of the straws that broke the camel's back there. I don't know if that's true, but the article is interesting. Caution: (a) foul language and (b) if you're looking for both sides of the argument here, you're not going to get it — the author is providing an intentionally one-sided account of the private prison industry.
I started applying for jobs in private prisons because I wanted to see the inner workings of an industry that holds 131,000 of the nation's 1.6 million prisoners. As a journalist, it's nearly impossible to get an unconstrained look inside our penal system. When prisons do let reporters in, it's usually for carefully managed tours and monitored interviews with inmates. Private prisons are especially secretive. Their records often aren't subject to public access laws; [Corrections Corporation of America] has fought to defeat legislation that would make private prisons subject to the same disclosure rules as their public counterparts. And even if I could get uncensored information from private prison inmates, how would I verify their claims? I keep coming back to this question: Is there any other way to see what really happens inside a private prison?
2) Sponsored: Get Matched With The Perfect Wine: Winc is upgrading the way you discover & buy wine. They are eliminating the guesswork by matching you with personalized wine recommendations. Answer six simple questions about what you like to eat and drink and Winc will match you up with wine you are guaranteed to love. Take the quiz and get $20 off your first order of wine!
(Really, this is a pretty great offer. They sent me four bottles for free, which I shared with some friends — my friends, who drink more wine than I do, all were pretty impressed. Assuming I did the math right: If you buy the minimum three bottles, you can get three for about $32 with the discount but have to pay for shipping. If you buy four, shipping is free and it comes out to about $36.)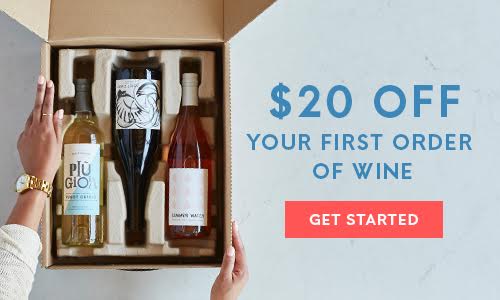 3) "The Death of Flair: As Friday's Goes Minimalist, What Happens to the Antiques?" (Collectors Weekly, 48 minutes, August 2016). Growing up, there was a Pizzeria Uno in my town, which — before the move to "Uno Chicago Grill" even — went through a huge decor change. Gone was the garish, 10′ replica of the Statue of Liberty and the extensive collection of seemingly random junk sale items on the walls; in their place was a more respectable, clean-cut kind of fun decor. I never knew where all the stuff went. I still don't, but I'm glad to know that, with TGI Friday's going through a similar transition, someone is asking that question. (And thanks to Melissa K. for the tip!)
4) "Gold Hard Facts: How Martha Karolyi Quietly Built a Gymnastics Juggernaut" (Vice, 11 minutes, August 2016).
This weekend, at the U.S. Olympic Trials in San Jose, marked the beginning of the final chapter in the Martha Karolyi era. Yesterday evening, after five decades of coaching, Martha assembled the final Olympic team of her career. She will officially retire after the 2016 Games.

Martha's career spans over fifty years, beginning in Romania during the 1960s, where she helped Bela build a gymnastics powerhouse. The Karolyis defected to the United States in the early 1980s, and brought their coaching skills with them; within three years of arriving in America, the Karloyis' prized pupil, Mary Lou Retton, won a groundbreaking all-around gold medal at the 1984 Los Angeles Olympics.

In American gymnastics, as it had been in Romania, Bela lived in the spotlight, while Martha, the technician of the coaching duo, remained relatively unnoticed. It was Martha, however, who had been Comaneci's coach for the beam, the event the gymnast is arguably most remembered for; it was Martha whom Retton made a special point of thanking in a TV interview after winning gold. And while it was Bela who memorably carried an injured Strug to the podium in Atlanta in 1996, it was Martha who was the head coach of the "Magnificent Seven" that brought home the USA's first-ever Olympic team gold medal in women's gymnastics.

[ . . . ]

Martha wouldn't emerge from her husband's shadow until the 21st century, when a cratering U.S. program was desperate for leadership. Of course, U.S.A. Gymnastics called upon Bela first.
5) "Inside McDonald's Bold Decision to Go Cage-Free" (Fortune, 18 minutes, August 2016). Okay, a CEO-sit-down with journalist article is always a warning sign that this is a PR piece, but I really love stories about McDonald's and the chicken-farming industry, and this has both!
In 2009, McDonald's and agricultural giant Cargill, which obtains and manages the egg supply for the fast-food chain, became founding members of the Coalition for Sustainable Egg Supply. The coalition studied the differences among three henhouse systems. We humans might view the distinctions as akin to different classes in an airplane. First, there were the cramped traditional enclosures. They house six hens per cage, leaving each bird with 80 square inches of floor space, less than the dimensions of a standard sheet of paper. The second option is what egg folks call the "enriched colony" cage. Think of it as the "economy plus" section, or perhaps even business class. Enriched enclosures grant hens 116 square inches, leaving enough room for a perch, a nesting area, and a scratch pad. Finally, there is first class, or what's known as the aviary, or cage-free, approach. Here the hens are allotted 144 square inches each and can roam anywhere they want inside a complex decked out with perches, nest areas, and litter areas.

But freedom, for chickens, isn't all it's cracked up to be. Cage-free hens suffered twice the fatality rate of caged and enriched birds, according to the study. Some pecked each other to death. The air in cage-free units had higher levels of particles, ammonia, and toxic components of bacteria—all of which are worse for the human beings who work there. Free birds also required more feed. On the positive side, they had stronger bones, and they did the things that hens like to do: perch, nest, and "bathe" themselves in dust. But crucially—for a farm, anyway—the egg-per-uncaged-hen average lagged because of the elevated mortality and the birds' tendency to lay eggs on the floor. Hens from enriched cages produced the most.
6) "Chilundu Leopards: The Story of Baseball In Zambia" (Imgur photo essay, a hard-to-estimate number of minutes, August 2016). I found this via reddit, where the title is more telling: "The Story of Baseball in Zambia: How I ended up running an African baseball team by accident." It's a really nice, touching story, even if you're not a baseball fan.
Have a great weekend!