The Weekender, February 1, 2019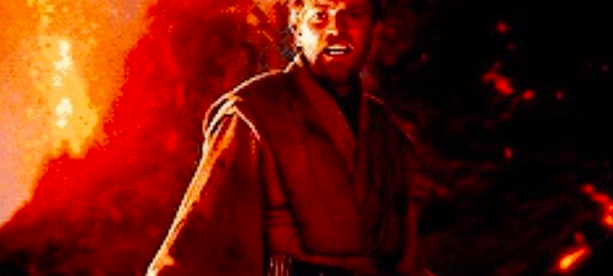 1) "Stealing from the dead​" (Philadelphia Inquirer/Daily News, 13 minutes, January 2019).
They are all dead. Yet if city records are to be believed, they all walked into the office of a notary public and signed away their homes, which just happened to be in gentrifying neighborhoods with soaring property values.

Gail Harrison lived alone in the house where she grew up on Seybert Street in North Philadelphia. She had her quirks, but neighbors looked out for her. "She was a nice, friendly, Christian-hearted woman," one said.

Harriet Dunn and Dorcas Moone lived quietly in a North 27th Street rowhouse in Brewerytown that they bought in 1950 after leaving the Army.

Alex Krasheninnikow survived a Nazi concentration camp. He later handed out the Communist Party paper on the streets of Philadelphia. His home on Agate Street in Port Richmond was overflowing with books.

Their properties all ended up in the hands of a stranger, a 43-year-old man named William Ernest Johnson III, who wrapped up some of the deals while still on parole from a long prison term for a string of violent crimes.
2) "The 25 Most Influential Movie Scenes of the Past 25 Years" (Vanity Fair, 40 minutes, January 2019). This is a very well done list and a great experience — lots of (silent) clips, quotes from actors/directors/screenwriters etc., and of course, room for debate.
3)  "Modern Weather Forecasts Are Stunningly Accurate" (The Atlantic, 6 minutes, January 2019). A short read, but given the Polar Vortex, it's timely (and makes a good observation).
The vortex was felt nearly across the entire continent. As many as 225 million Americans—from Alabama to Nevada—could have started their 8 a.m. commute in below-freezing temperatures.

It is dangerous, record-breaking, can't-look-away weather. Yet this cold snap's arrival was preceded by a marvel so spectacular that we hardly noticed it: It was correctly predicted. As early as a month ago, forecasters knew that colder-than-average weather would likely strike North America this month; a week ago, computer models spit out some of the same figures that appeared on thermometers today.

Meteorologists have never gotten a shiny magazine cover or a brooding Aaron Sorkin film, and the weather-research hub of Norman, Oklahoma, is rarely mentioned in the same breath as Palo Alto. But over the past few decades, scientists have gotten significantly—even staggeringly—better at predicting the weather.

How much better? "A modern five-day forecast is as accurate as a one-day forecast was in 1980," says a new paper, published last week in the journal Science. "Useful forecasts now reach nine to 10 days into the future."
4) The Now I Know Week in Review:
Monday: The Man Who Inched Away at History — He set a lot of world records. All according to plan.

Tuesday: Home Sweet Catalog — Houses, by mail.

Wednesday: The Too-Big Game — why the size of your TV matters, if you're having a Super Bowl party, at least.

Thursday: When School Got Cancelled Because of the Super Bowl — Super Bowl Sunday falls to Monday, and school's out as a result.
5) "What a brandless Brand is Selling You" (The Outline, 10 minutes, November 2018).
If you spend much time on Instagram, there's a decent chance you have been served an advertisement for the online retailer Brandless. Launched in 2017 and headquartered in San Francisco, Brandless claims it lowers prices on basic household goods by cutting out what it calls the BrandTax™: "the hidden extra costs you typically pay for a retail brand," which encompass both logistical and branding expenses. The company sticks to that mission by presenting its products as purely functional and obstinately generic: it offers Glass Cleaner (not Windex), Wild Albacore Tuna in Water (not Starkist Chunk Lite), and Fluoride-Free Peppermint Toothpaste (not Pepsodent). To commit to the bit, each product comes in monochrome packaging bearing a simple, white label that denotes exactly what's inside — no interpretation or imagination required.

[ . . . ]

And yet! Perhaps there's something to Brandless (and brandless-ness) that gets lost when we simply acknowledge the paradox and raise a middle finger in capital's general direction. What exactly is it about our present moment that makes brandless-ness attractive to consumers and financiers alike? Is the seeming success of a company like Brandless a genuine sign of dissatisfaction with our overly-branded world, or just a cynical elaboration of a familiar logic? Will consumers beholden to branded goods ever defect to so-called brandless ones? And, if they do, what does that portend for branding?

Asking these questions means taking stock of the history of branding, which, as it turns out, is also the history of capitalism. If we want to understand what branding is, why it now dominates so much of our lives, and where, if anywhere, it's going, it helps to know where it all began.
6) "Here's why grape ice cream isn't a thing" (Mental Floss, 3 minutes, November 2016). I admit: I never noticed that grape ice cream wasn't a thing until this article pointed it.
Have a great weekend!