When School Got Cancelled Because of the Super Bowl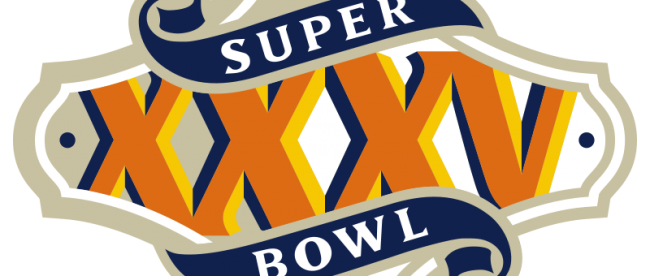 Three years ago this week, a headline rang out in the Wall Street Journal's sports section, asking "Should the Super Bowl Be a Holiday?" The author's argument was hardly novel but, regardless, well-stated — Americans near and far stay up way too late on Super Bowl Sunday, eating and drinking as if the world were about to end. We spend the next day tired, cranky, and perhaps hungover. Why not just give everyone the day after a day off? It's not like we're being all that productive anyway.
It's a decent argument but it's unlikely to happen. Holidays typically are there to honor or remember those who have had a major impact on our collective culture; the NFL doesn't come close. (And besides, if Babe Ruth's sport doesn't get a holiday, Tom Brady's certainly shouldn't.) So don't get your hopes up. Next Monday will be a regular old Monday, and unless your a polar vortex envelops your town or something like that, the kids will be going to school. The Super Bowl is no exception.
Unless you were a schoolkid in Guam in 2001.
The island of Guam is near Micronesia in the Pacific, much closer to the Philipines than to the continental United States. It's an "unincorporated organized territory" of the United States; it's not a state, but the people of Guam are American citizens. Culturally, the people of Guam have a lot of customs and traditions unique to the island, but they've also adopted many from the mainland — including and interest in the big football game. But you won't see a lot of parties in Guam on Super Bowl Sunday. That's because, in Guam, Sunday comes and goes without a football game in sight.
The reason: time zones. Guam sits in the Chamorro Time Zone, a 15-hour shift forward from Boston and an 18-hour one from Los Angeles. While local fans of the Patriots and Rams are tuning into kickoff at 6:30 or 3:30 pm local time, respectively, for Guam, kickoff doesn't happen until 9:30 in the morning Guam time — 9:30 on Monday, that is. And that's a problem for the school system. Year after year, Super Bowl Monday on Guam is marked with half-empty classrooms as kids (and some teachers, too) take the day off to watch the big game.
In 2001, the island decided to call an audible. Guam, due to its location in the Pacific, gets hit by typhoons often enough where they have to plan around the storms. At the time, the Department of Education built two extra days into the school schedule, expecting to need the padding in case a typhoon required a school closing. But that January, as the New York Times reported, typhoon season was on the way out with both flex days gone unused. Leveraging this flexibility, the Department figured they'd repurpose one of these make-up days. A Department of Education spokesperson told the AP that "students and staff traditionally don't show up for school on Super Bowl Monday." With these makeup days available, the DOE decided they could use one to give everyone a day off on the football-created pseudo-holiday that year.
Not everyone approved, though. A local paper, per the New York Times, "published an editorial headlined 'Shame' and berated the committee for using makeup days "spuriously on trivial matters" and calling it 'a dangerous precedent.'" While most Guamanians likely disagreed with that indictment, there are no reports of the Department of Education canceling school for the big game since.
Bonus fact: Guam, like other unincorporated organized U.S. territories, is eligible to compete in the Olympics under its own flag. They haven't been all that successful, though. Guam has competed in eight Summer and one Winter Games, failing to medal throughout. Its only entry in any Winter Games came in 1988, when a lone competitor, biathlete Judd Bankert, came in 71st out of 72 competitors.
From the Archives: The Super Bowl's Musical Secret: Why lip syncing is a near-guarantee at the big game.