The Weekender, February 14, 2020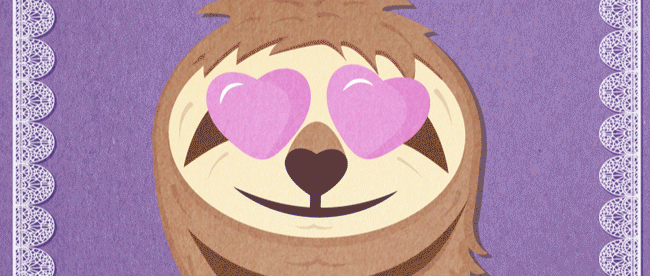 Hi!
Happy Valentine's Day!
There's one Valentine's Day tradition I learned about which I think should be more widespread. In El Salvador, they do a Secret Santa-style gift exchange, but with a twist. Time Magazine explains:
Salvadoran friends, families, classmates and coworkers write everyone's name on a piece of paper and then each secretly pick one. Each person then gets a gift for another. When the time comes to hand the gifts out, everyone stands in a circle and takes it in turn to say one good quality about their "secret friend." Everyone else then has to guess who the gift is for. It's similar to the christmas game Secret Santa, except with a touch more affection.
While I'm sure that could lead to some (very!) awkward situations, I think on the whole it could be a good idea. (But no, I'm not going to start the trend.) Instead, an easier idea: you can send a virtual Valentine to the patients at Boston Children's Hospital. It's free and if they hit their goal of 10,000 Valentines, a donor will send a stuffed animal to every patient at the hospital. So, get sending!
I honestly don't have much else to say this week. The YouTube experiment I ran yesterday worked fine, I think, and I had a fun "small world" moment or two, but you'll see that in the Week in Review.
Oh, one programming note: I'm taking next Monday off for President's Day. Or is it "Presidents Day"? Or "Presidents' Day"? Depends.
The Now I Know Week in Review
Monday: The Anti-Labor Origins of the Oscars. I learned this Sunday night and was able to quickly turn it into a story, which makes me happy because I got to share it so quickly.

Tuesday: The Feud Over the Top of the Mountains. It's pretty crazy to think that someone could think they could adjust the height of a mountain by stacking stones, but…

Wednesday: This Isn't His Fight Song. The brother of "Jason" wrote to me — he's subscribe to Now I Know — which is a reminder of how small the world is. And then, Jason's cousin also emailed me to say he's subscribed, too! Crazy!

Thursday: Cheese You Can Bank On. Imagine a bank, but instead of money, there was cheese. Guess what? You don't have to imagine because it's real. (And don't forget to watch the video version of this story!)
And some other things you should check out:
Some long reads for the weekend.
1) "I stumbled across a huge Airbnb scam that's taking over London" (Wired, 30 minutes, February 2020). A guy finds a way to bend the rules beyond their breaking point, masking a killing in the process.
2) "Want Your Personal Data? Hand Over More Please" (New York Times, 5 minutes, January 2020). The subhead: "A new California privacy law gives consumers the right to see and delete their data. But getting access often requires giving up more personal details." 
I know this is behind a soft paywall — meaning you get only a limited number of articles free per month — but it's a worthwhile read regardless.
3) "What the coronavirus forcing me in lockdown's taught me about cooking; plus, how to make Mantou (馒头)" (Reddit, 9 minutes, February 2020). I almost never link to reddit threads but this one is something else: a person who is, effectively, sequestered in his own home has to figure out how to keep meals coming. How do you cook when you can't really buy groceries? Here's his solution.
Have a great weekend and happy Valentine's Day! I'll be back next Tuesday.
Dan