The Weekender, February 9, 2018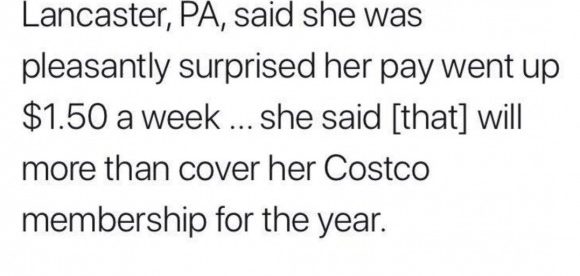 1) "Why I Bought a Costco Membership for the Woman About Whom Paul Ryan Made a Stupid Tweet." Normally, right after the headline in a Weekender item, I tell you where the item is from, how long of a read it is, and when it was written. This one is different because I wrote it — and because it's also only about a three-minute read. The headline makes it seem like a screed about politics but I promise, it isn't — it's about empathy. (If you need to background about Speaker Ryan's tweet, it's in the linked-to story.)
It really bothers me how toxic the Internet has become. It has such power to connect people with such positive results — a power I've been the beneficiary of — and yet, we default, too often, for the opposite. The Internet should be a tool for kindness and empathy; of late, in particular, it seems to be neither. I want to change that. In December of last year, I decided to do a little bit about it. I used my newsletter (with my birthday as an anchor) to raise money for the Sesame Street Yellow Feather Fund, which brings education to children in need. On Twitter, I've been posing the question "how can I help?" to anyone who sees those tweets. I figure the least I can do is lead by doing.

Which is why, moments ago, I put $60 in the mail and sent it to a woman from Lancaster, Pennsylvania that I've never met and likely never will. She's a secretary at a public school there and that $60 will cover her Costco membership for the year. That's a big deal for her and I'm glad I could help.
2) Don't Forget!: I've teamed up with a few other newsletters to put together a great giveaway: tell us what you're saving for in 2018 and you could win $1,500 to help you reach your goals faster! Really, we're giving away $1,500 in cash!
You'll get signed up for the other newsletters, which you should give a try, but you can always unsubscribe from them if you don't like them. Enter here, and good luck!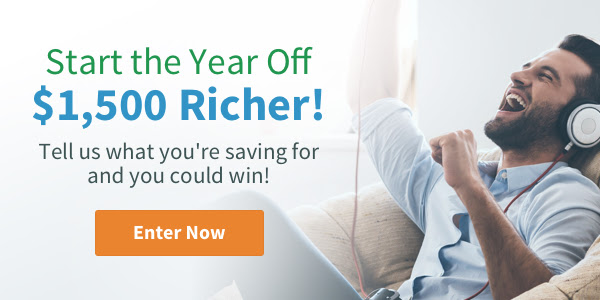 3) The Now I Know Week in Review:
4) "Water's Edge" (ESPN, 46 minutes, March 2016). I first saw this titled as "Who is Billy May, and Why Can't He Go to the Olympics?" It's the story of, arguably, the greatest male synchronized swimmer ever — and why he can't try to earn an Olympic gold.
5) "Meet the pirate queen making academic papers free online" (The Verge, 30 minutes, February 2018).
In cramped quarters at Russia's Higher School of Economics, shared by four students and a cat, sat a server with 13 hard drives. The server hosted Sci-Hub, a website with over 64 million academic papers available for free to anybody in the world. It was the reason that, one day in June 2015, Alexandra Elbakyan, the student and programmer with a futurist streak and a love for neuroscience blogs, opened her email to a message from the world's largest publisher: "YOU HAVE BEEN SUED."

[ . . . ]

The publisher Elsevier owns over 2,500 journals covering every conceivable facet of scientific inquiry to its name, and it wasn't happy about either of the sites [LibGen being the other]. Elsevier charges readers an average of $31.50 per paper for access; Sci-Hub and LibGen offered them for free. But even after receiving the "YOU HAVE BEEN SUED" email, Elbakyan was surprisingly relaxed. She went back to work. She was in Kazakhstan. The lawsuit was in America. She had more pressing matters to attend to, like filing assignments for her religious studies program; writing acerbic blog-style posts on the Russian clone of Facebook, called vKontakte; participating in various feminist groups online; and attempting to launch a sciencey-print T-shirt business.

That 2015 lawsuit would, however, place a spotlight on Elbakyan and her homegrown operation. The publicity made Sci-Hub bigger, transforming it into the largest Open Access academic resource in the world. In just six years of existence, Sci-Hub had become a juggernaut: the 64.5 million papers it hosted represented two-thirds of all published research, and it was available to anyone.
6) "The Strange Brands in Your Instagram Feed" (The Atlantic, 12 minutes, January 2018). "A new breed of online retailer doesn't make or even touch products, but they've got a few other tricks for turning nothing into money," says the subhead, and it's a pretty crazy little system.
Have a great weekend!