The Weekender, January 26, 2018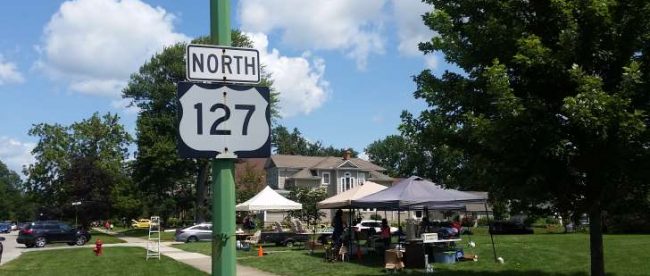 1) "The Things That Come to Those Who Wait" (Racked, 12 minutes, January 2018). The subhead: "A sociocultural history of the line. "
I used to believe that standing in line was a natural arrangement of human bodies, much like geese flying south in a "V." But queuing is a recent and man-made invention. The first historical description of the line only appeared in 1837, in Thomas Carlyle's The French Revolution. Describing a postwar scarcity of bread, he wrote: "If we look now at Paris, one thing is too evident: that the Bakers' shops have got their Queues, or Tails; their long strings of purchasers, arranged in tail, so that the first come be the first served." According to Carlyle, lining up was a uniquely French eccentricity. How earlier peoples distributed their bread is a fact that I've not yet been able to suss out. Before self-serve supermarkets, most stores relied on a deli-counter model. I can only assume that shoppers massed around a vendor, who granted his attention to the squeakiest wheel.
2) Last Chance!: I've teamed up with a few other newsletters to put together a great giveaway: tell us what you're saving for in 2018 and you could win $1,500 to help you reach your goals faster! Really, we're giving away $1,500 in cash!
You'll get signed up for the other newsletters, which you should give a try, but you can always unsubscribe from them if you don't like them. Enter here, and good luck!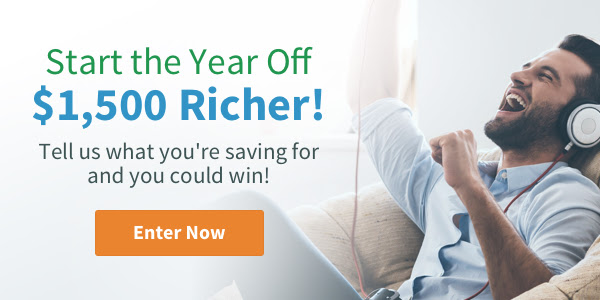 3) The Now I Know Week in Review:
Monday: The A-Maze-Ing Solution to a Bar's Legal Problems — How a bar got around the law by going in a zig-zag.

Tuesday: Coming Alive at a Snail's Pace — I orginally had a typo in this one, typing 1950 when I meant 1850. It's since been corrected. Sorry about that!

Wednesday: How a Strange Car Accident Turned Out A-OK — it came from outer space (not the car, the accident).

Thursday: A Penny Earned — the story of an early American coin (with an odd message)

And a bonus one: Saving Sonic — a tale of McDonald's and hedghogs.
4) "How to fall to your death and live to tell the tale" (Mosaic, 20 minutes, June 2017). The headline is a bit deceiving — the subhead is better: "Slipping in the shower, tripping down the stairs, taking a tumble in the supermarket – falls kill over 420,000 people per year and hospitalize millions more. We can't eliminate all falls, says [author] Neil Steinberg. So we must to learn to fall better." Thanks to reader Joe L. for the suggestion.
5) "One With the Junk: On the Scene at 'The World's Longest Yard Sale'" (Mental Floss, 17 minutes, January 2018).
People here speak in hushed pseudo-religious tones. Like Zen Buddhists experiencing ego-death or Taoists whose selves have melted along The Way, the folks around me whisper about how this place makes you "lose yourself." They've lost track of the miles they've driven, the stops they've made, the minutes they've spent sorting through boxes of God-knows-what. This is their Straight Path: U.S. Route 127.

For four days every August, U.S. Route 127—a sleepy highway that needles four states, linking Michigan and Tennessee—transforms into the World's Longest Yard Sale, what is arguably the planet's greatest gathering of antiques, knickknacks, baubles, tchotchkes, bagatelles, trinkets, bric-a-brac, curios, gadgets, rummage, and every other polite synonym your nearest thesaurus can conjure for stuff.

The yard sale is long. So long, actually, that it extends past U.S. Route 127's southern terminus in Chattanooga and steams onto the Lookout Mountain Parkway and into Georgia and Alabama. In total, it stretches 690 miles.
6) "How to Pass Off Store-Bought Food as Your Own" (Lifehacker, 8 minutes, October 2015). A fun read, and maybe a practical guide, too!
Have a great weekend!