The Weekender: June 19, 2020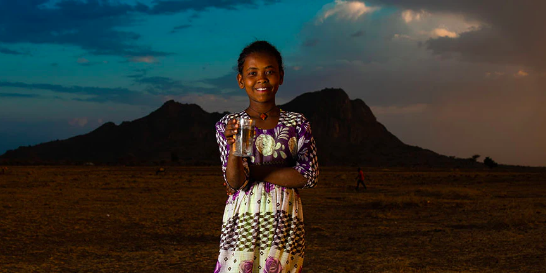 Hi!
For my birthday last year, I asked you to make a donation — whatever amount you feel comfortable making — to charity: water, a non-profit that brings clean water to communities that don't have access to it otherwise. Here we are, a little more than six months later, and I'm going to ask again. And I'll share a brief story about it, too.
When I set up the charity: water campaign, I didn't realize immediately that it runs for about 200 days, give or take. It closes next week and those of us who donated will start receiving updates about how they're spending the donation. 100% of the money will be used to build clean water projects, and when they're complete, charity: water will send us photos and GPS coordinates so we can see the exact community we helped.
My initial goal was $4,200 and we've crushed that; as of this writing, I'm a dollar over $7,800. Amazingly, the most recent donation was a $1,000 gift from Seth Green, the actor. (He's probably best known for playing Scott Evil, Dr. Evil's son in the Austin Powers movies.) How that happened was pretty great. Green ran a similar fundraiser for his birthday; as of February 10th, he was at $7,500 and I was at $6,700. I took to Twitter, hoping to use his success as a way to motivate more giving. Specifically, I tweeted "I'm at $6700. But @SethGreen is doing the same and he's at $7500! Help me catch him?"
Green himself noticed. A few days later, he made the donation to put me in the lead, at least momentarily. He's now at $8,401 — which, coincidentally, is double my original goal (plus a dollar). I'd obviously like to catch him again, but that's really not the important part. Bringing water to those who need it brings life, and if you donate, everyone wins.
So if you can, please, click here to donate to my charity: water fundraising drive. And if you like Seth Green more, feel free to donate to his instead, here. I won't be offended.
The Now I Know Week in Review
And some other things you should check out:
Some long reads for the weekend.
1) "What Is Juneteenth?" (The Root via PBS, 13 minutes, June 2013). The Civil War ended in April of 1865 and, over the subsequent months, the Union Army went through the South informing black slaves that they were now free. On today's date that year, news of the Emancipation Proclamation reached Galveston, Texas, effectively freeing the last slaves in the nation. "Juneteenth," a portmanteau of "June" and "Nineteenth," is a celebration of that day — but one that many aren't familiar with. Here's a history of today's holiday.
2) "The Testing Plans at the Center of the NBA's Relaunch Efforts" (The Ringer, 11 minutes, May 2020). This is a little out of date, which is saying something given that it's only a few weeks old, but it's still very insightful. Pro basketball is on hold because of COVID-19, and getting the league restarted requires a lot of planning and testing and more. How much? Here's a deep dive into it, and also how that work is being used to help more broadly.
3) "The Great Heavy Metal Hoax" (Rolling Stone, 12 minutes, December 2018). The subhead: "How a down-on-his-luck headbanger fabricated a persona, faked a tour, and promoted himself as a hard-rock savior."
Have a great weekend!
Dan