The Weekender, June 26, 2020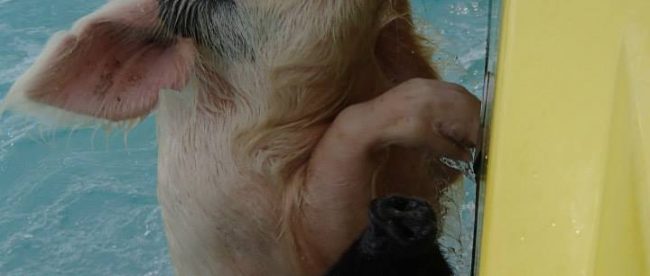 Hi!
If you're new to this email newsletter, the Friday emails are a bit different, as you're about to see. At the top — starting in about two or three sentences — I'll share some thoughts about the week that was for the newsletter (or something random like why I'm not a fan of Monopoly). The section immediately below features links to the four stories from this week, and toward the bottom are some long-reads etc. for the weekend.
If you're not new to the list, you know that on Monday, I celebrated Now I Know's tenth (!!!) anniversary. One of the questions many of you sent me was along the lines of "why didn't you share your favorite articles?" or something like that. There's a longer answer to that, which I'll address, kind of, in a moment. But I alluded to this on Wednesday when I shared an old article about swimming pigs.
Before I get there, though, I want to share a really great note I got about the swimming pigs article. Thanks to reader Shaun B. for sharing.
When I originally saw this article (I've been subscribed forever!), it actually inspired me and my then girlfriend, now wife, to go to the Bahamas and meet these pigs firsthand! It took us a few years but we did it in 2014 and it was amazing. The pigs see the boat coming from a ways away and start swimming immediately. They stay swimming as long as you continue to hand out food (hot dogs and buns, hopefully beef though we didn't ask). Their stamina was truly impressive. You just want to make sure you keep your fingers out of the way, because they were a bit aggressive to get those hotdogs.
Shaun also shared some great pictures of the pigs. Here's one, below.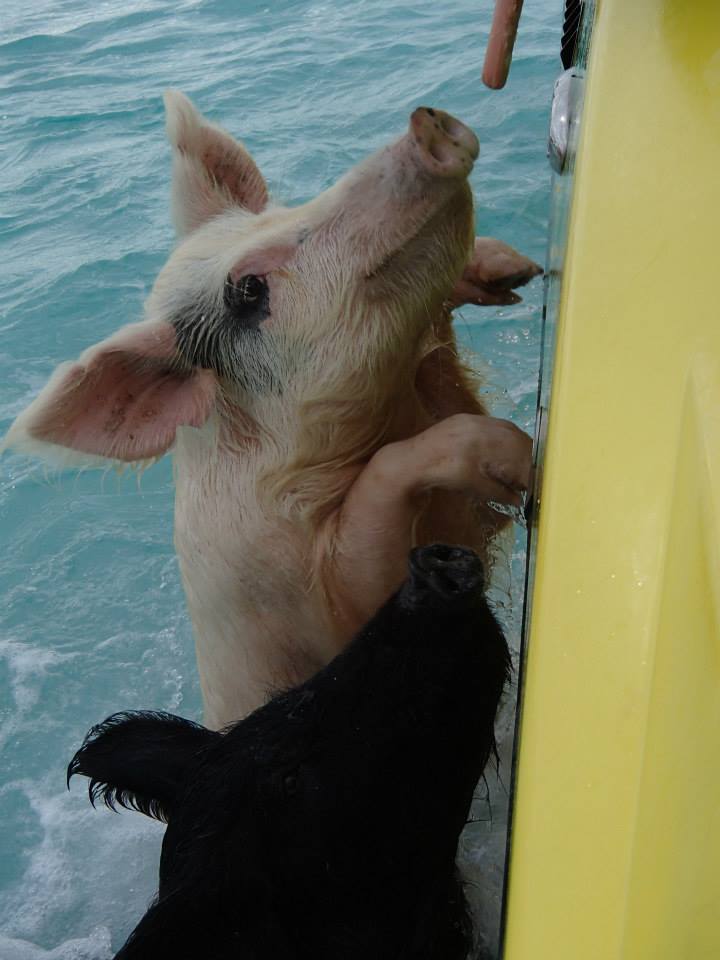 Great, right?
I've never been to the island, and I doubt I ever will be. (One never knows, though.) That's not why I really like this fact. The simple reason is that it surprised me — I never thought pigs could swim. Maybe because I know that pigs can't fly, hence the saying, and I assumed (incorrectly, obviously) that they can't swim, either. Maybe it's because pigs typically don't swim — I think of them as farm animals, first and foremost. Or maybe it's just weird to me that pigs swim for no good reason, and as a result, I think there's something universally odd about pigs swimming.
The fact that I can't articulate why "holy cow, pigs can swim!" is a good story, and yet my gut tells me it is… that's what makes it one of my favorites.
The Now I Know Week in Review
And some other things you should check out:
Some long reads for the weekend.
1) "Why a Struggling Rust Belt City Pinned Its Revival on a Self-Chilling Beverage Can" (ProPublica, 24 minutes, June 2020). My favorite headline in recent memory. It may make the article sound a bit like a joke, but it's not. And it doesn't have a happy ending.
2) "Wrongfully Accused by an Algorithm" (New York Times, 9 minutes, June 2020). The subhead: "In what may be the first known case of its kind, a faulty facial recognition match led to a Michigan man's arrest for a crime he did not commit." This is behind a soft paywall — I think the Times gives you five free articles a month, maybe ten? — so apologies for that. The author is one of my favorite writers; she's been covering online privacy issues for years, and this is another gem.
3) "Scamming Pizza Hut Was My Family Tradition" (Food and Wine, 6 minutes, March 2020). Despite the fact that the food was mediocre and the dining experience was arguably worse, I miss going to Pizza Hut.
Have a great weekend!
Dan