The Weekender, May 11, 2018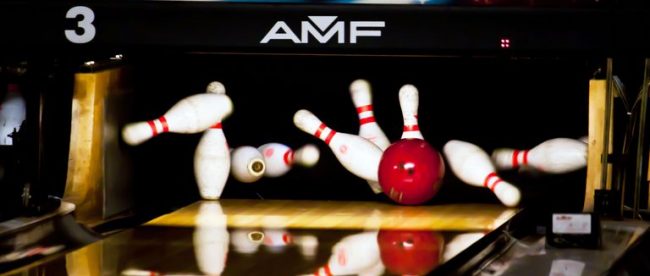 1) "The Incarcerated Women Who Fight California's Wildfires​" (New York Times, 19 minutes, August 2017). The subhead: "By choice, for less than $2 an hour, the female inmate firefighters of California work their bodies to the breaking point. Sometimes they even risk their lives.​"
Shawna Lynn Jones climbed from the back of a red truck with ''L.A. County Fire'' printed on its side. Ten more women piled out after her, at a spot on the border of Agoura Hills and Malibu, in Southern California. They could see flames in the vicinity of Mulholland Highway, from a fire that had been burning for about an hour. Jones and her crew wore helmets and yellow Nomex fire-retardant suits; yellow handkerchiefs covered their mouths and necks. Each woman carried 50 pounds of equipment in her backpack: gloves, flares, food, full water bottles, safety and medical gear and an emergency shelter, in case they were surrounded by flames. As the ''second saw,'' Jones was one of two women who carried a chain saw with her. She was also one of California's 250 or so female-inmate firefighters.

Jones worked side by side with Jessica Ornelas, the ''second bucker,'' who collected whatever wood Jones cut down. Together they were responsible for ''setting the line,'' which meant clearing potential fuel from a six-foot-wide stretch of ground between whatever was burning and the land they were trying to protect. If they did their job right, a fire might be contained. But any number of things could quickly go wrong — a slight wind shift, the fall of a burning tree — and the fire would jump the break.

''This is what I get for wishing for live flames,'' Jones said to Ornelas on the truck ride.
2) Check this out: The Mission Daily is a podcast dedicated to accelerated learning and helping you become healthier, wealthier, and wiser. To get you started, 10 episodes have already been released – each one designed to teach you a strategy to help you learn how to accelerate your learning. Click here to listen!
3) The Now I Know Week in Review:
Monday: I Can't Believe It's All Butter — The difference between California and New York butter. (Yes, there's a difference.)

Tuesday: The Surprising Story Behind the Sound of Sneezes — Why do we achoo when we sneeze?

Wednesday: Swedish Lemon Angels — the recipe you don't want to make at home. There was a problem with a link to an illusion by Penn and Teller; here's a working link, courtest of reader Clark. (It's a great, elegant trick.)

Thursday: Until Death Do Us Reunite — a story of two people who stayed united, even after death.
4) "Is Zero Even?" (Numberphile on YouTube, 6:43, December 2012). This is a really interesting glimpse into the history of the number 0. (Zero is even but as seen on these pages before, this has been controversial.)
5) "The Most Unlikely D.A. In America​" (Politico, 20 minutes, May 2018). The subhead: "He's a biker attorney who specialized in getting small-time defendants off. He's considered a gang member by Texas police. And now he's the county's chief prosecutor. Can Mark Gonzalez change the system?​"
If you'd met [Mark Gonzalez] outside the office, without the plaque and the name on the door, it would anything but obvious that you were talking to the chief prosecutor of a 300,000-person county. It's a weekday and Gonzalez is dressed in camo pants, an old Astros hat and a neon-green bandanna around his neck. An enormous glossy red belt buckle sports the logo of the motorcycle club he's been a member of since 2008.

The look isn't the unlikeliest thing about him. Nearly all of the 20-plus people to hold the position of Nueces County district attorney before him have been older white men (though Carlos Valdez, now running for judge, held the office from 1993–2010). The county hasn't gone Democratic for president in more than 20 years, and if anything it's getting more conservative: Donald Trump's margin of victory here was nearly 2,000 votes more than Mitt Romney's in 2012. Until his resignation last month, its congressman was the conservative Republican Blake Farenthold.

But in 2016, Nueces also elected Gonzalez, a 38-year-old Democrat and self-described "Mexican biker lawyer covered in tattoos." Before being elected, Gonzalez had never prosecuted a single case: For his entire 10-year career, Gonzales had specialized in getting accused criminals off the hook—working most closely with low-income, mostly minority offenders, fighting low-level charges for marijuana and other substances. His pride in his work is expressed in a spectacular tattoo that he had inked across his chest a few years ago, reading, in colorful gothic type, "Not Guilty."
6) "The Most Amazing Bowling Story Ever" (D Magazine, 18 minutes, July 2012). It really is an amazing story. From the article: "It's the only time anyone can remember a local recreational bowler making the sports section of the Dallas Morning News."
Have a great weekend and happy Mother's Day!