The Weekender, November 3, 2017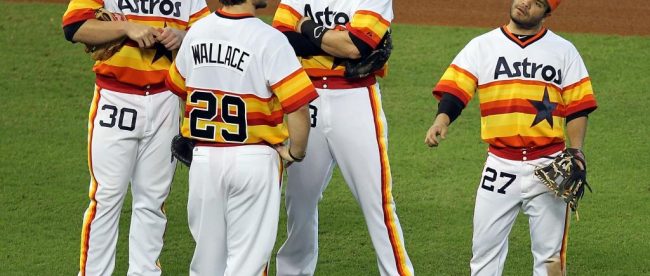 1) "The Gondolier" (Radiolab, 56-minute podcast episode, June 2017). In May of 2007, the New York Times ran an article titled "On the Canals, a Woman Paddles Against the Tide." It starts with the following sentence: "For more than a thousand years, Venice has had gondolas but never a female gondolier. But now there is Alexandra Hai."
This piqued the interest of the team at Radiolab. A pair of reporters spent a week with Hai — how does a woman break a nearly-millennium old glass ceiling? I listened to this story on my walk to work earlier this week, and what they found literally stopped me in my tracks, I was so surprised.
This story has some adult themes and uses a few swear words here and there, but if you're okay with that, it's exceptional. And read the New York Times article either before or after you listen (I read it afterward); it really makes the story even more amazing.
2) Sponsored: Get Matched With The Perfect Wine! Winc is upgrading the way you discover & buy wine. They are eliminating the guesswork by matching you with personalized wine recommendations. Answer six simple questions about what you like to eat and drink and Winc will match you up with wine you are guaranteed to love. Take the quiz and get $20 off your first order of wine!
(Really, this is a pretty great offer. They sent me four bottles for free, which I shared with some friends — my friends, who drink more wine than I do, all were pretty impressed. Assuming I did the math right: If you buy the minimum three bottles, you can get three for about $32 with the discount but have to pay for shipping. If you buy four, shipping is free and it comes out to about $36.)
3) The Now I Know week in review:
Monday: How a Minnesota Town Body Slammed Its Neighbor. Minnesota has some fun politics.

Tuesday: Where Did the Fear of Poisoned Halloween Candy Come From? Hint: it's a myth.

Wednesday: Where the Other Two Musketeers Went. For the record: I think 3 Musketeers bars are underrated. Well, the fun-sized ones, at least. They're like little chocolate-covered chocolate marshmallows.

Thursday: Let's Talk About Elevators. At some point in this, I started talking about elevators when I meant to keep talking about escalators. Sorry about that! It's fixed on the archives. As a bonus, here's a 32-minute read from the New Yorker on elevators — I shared it in a Weekender in 2014, or it'd be the item below.
4) "All the colors (and facts) of Houston's rainbow" (ESPN, June 2017, 7 minutes). First off, congrats to the Houston Astros on their World Series title. For those of you who don't know, I'm a big baseball fan and a HUGE New York Mets fan. The Mets weren't in the playoffs this year but Carlos Beltran, one of my favorite players (and a former Met) was, so, I was an informal Astros fan this year.
This story is about the Astros' quite recognizable, and quite absurd (but in a cool way) uniforms from the mid-1980s. Like many other things, it has a surprising history. But let's just start with this: a picture of the uniforms in question, which were brought back recently for a one-time promo:
Okay, now, go read the story.
5) "I spent a week with 8,000 worshippers of the fake, fantastical cult of Zumba" (Quartz, 13 minutes, November 2017).
If going to church called for sweatbands instead of prayer books, salsa music in the place of scripture, and a near-insane amount of neon, it might look something like this.

Eight thousand men and women uniformly clad in blinding spandex have squeezed into a warehouse-like basement space in Orlando, seemingly drawing from supernatural energy reserves to dance their hearts out on all sides of me—fervidly yelling, cheering, following along expertly with the choreography being demonstrated by a dozen performers on the 360-degree stage in the middle of the vast room—for hours on end, with the loudest roar yet when Puerto Rican rapper Daddy Yankee finally appears, at long last for the show's finale, to take the mic. His first few lines of "Despacito," 2017's most unlikely pop sensation, are nearly drowned out by the crowd.

For this is the 10th year of the Zumba Instructors Network Convention ("It's just ZINCON," most everybody in attendance insists, refusing to identify with anything so corporate-sounding as to have the word "network" in it), an official gathering of 8,000 zumba instructors from around the globe in the sweltering final week of July, all of whom have convened, happily, ardently, to worship the utterly unreal.
6) "A New Theory Explains How Consciousness Evolved" (The Atlantic, 8 minutes, June 2016). I have no idea if the theory is right or even if it makes sense, but I'm glad they could explain how consciousness evolved in only eight minutes of reading time.
Have a great weekend!