The Weekender, November 9, 2018
1) "Document: The Symbolism Survey " (The Paris Review, 10-15 minutes, December 2011). This is wonderful.
In 1963, a sixteen-year-old San Diego high school student named Bruce McAllister sent a four-question mimeographed survey to 150 well-known authors of literary, commercial, and science fiction. Did they consciously plant symbols in their work? he asked. Who noticed symbols appearing from their subconscious, and who saw them arrive in their text, unbidden, created in the minds of their readers? When this happened, did the authors mind?

McAllister had just published his first story, "The Faces Outside," in both IF magazine and Simon and Schuster's 1964 roundup of the best science fiction of the year. Confident, if not downright cocky, he thought the surveys could settle a conflict with his English teacher by proving that symbols weren't lying beneath the texts they read like buried treasure awaiting discovery.

His project involved substantial labor—this before the Internet, before e-mail—but was not impossible: many authors and their representatives were listed in the Twentieth-Century American Literature series found in the local library. More impressive is that seventy-five writers replied—most of them, in earnest. Sixty-five of those responses survive (McAllister lost ten to "a kleptomaniacal friend"). Answers ranged from the secretarial blow off to a thick packet of single-spaced typescript in reply.

The pages here feature a number of the surveys in facsimile: Jack Kerouac, Ayn Rand, Ralph Ellison, Ray Bradbury, John Updike, Saul Bellow, Norman Mailer. Each responder offers a unique take on the issue itself—symbolism in literature—as well as on handling a sixteen-year-old aspirant approaching writers as masters of their craft.

Even if he approached them en masse, with a form letter.

And failed to follow up with a thank-you note.
2) Win a signed copy of my books (and a LOT more)! Another giveaway for you all — this time, it's holiday reading themed. The prize list is pretty great:
Two $150 Amazon gift cards
A $100 Visa gift card
An Amazon Fire 7 Tablet
and a ton more.
Just click here to enter!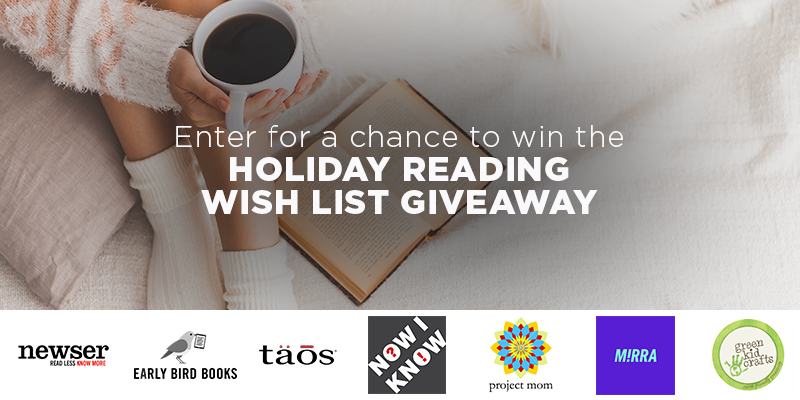 3)  "The House That Spied on Me " (Gizmodo, 18 minutes, February 2018).
Thanks to the Internet of Things, I could live in my very own tech-mediated Downton Abbey. That's the appeal of smart homes for most people, and why they are supposed to be a $27 billion market by 2021. But that wasn't my primary motivation. The reason I smartened up my house was to find out whether it would betray me.

I installed internet-connected devices to serve me, but by making the otherwise inanimate objects of my home "smart" and giving them internet-connected "brains," I was also giving them the ability to gather information about my home and the people in it. The company that sold me my internet-connected vacuum, for example, recently said that it collects a "rich map of the home" and plans to one day share it with Apple, Amazon, or Alphabet, the three companies that hope to dominate the smart home market. Once I made my home smart, what would it learn and whom would it tell?

One person I knew it would be leaking to was my colleague, Surya Mattu, because he built a special router to monitor the devices monitoring me.
4) The Now I Know Week in Review:
Monday: Today Isn't National Doughnut Day — Today isn't, either.

Tuesday: The Voting Plan That Would Have Made a Difference — Whoops.

Wednesday: Laughing to Death — This one is dark, you may want to skip it.

Thursday: Who Needs Ice Cream When You Have Dirty Laundry? — Sniff your way to lower stress?
5) "How the Finnish survive without small talk" (BBC, October 2018, 6 minutes). The subhead: "Their desire for avoidance is a predisposition so common that it's become hard-baked into Finnish culture."
I met my now best friend Hanna a few years ago during my first visit to Helsinki, on a coffee date set up out of desperation. Without any acquaintances in the city, I just wanted someone to sit next to in public, and given our tenuous work connection, she fitted the bill. Our drink quickly turned into dinner, wrapping up four hours later after doing deep dives on politics, religion, sex and life, the kind of topics that usually take friends years to address. A year later, I flew back to be a bridesmaid at her wedding, still shocked at how fast we forged a connection.

"Laura," she told me matter-of-factly when I asked why we had bonded so quickly, "The Finnish don't believe in talking [bullshirt]."

What she neglected to tell me, however, is that Finns think if there's no important topic to discuss, there's no conversation at all. In fact, one of their national sayings is 'Silence is gold, talking is silver'.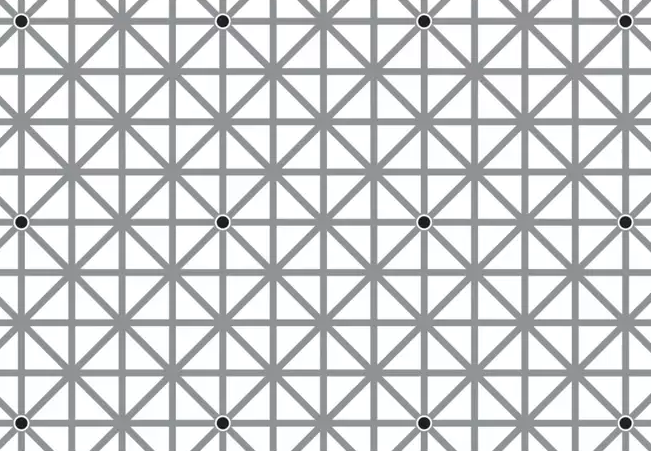 6) "This image has exactly 12 dots, but it's impossible to see them all at once" (PopSci, honestly you'll be thinking about this for like six years, October 2018). The image is above; a brief discussion (with a video) is behind the link.
Have a great weekend!