The Weekender, October 25, 2019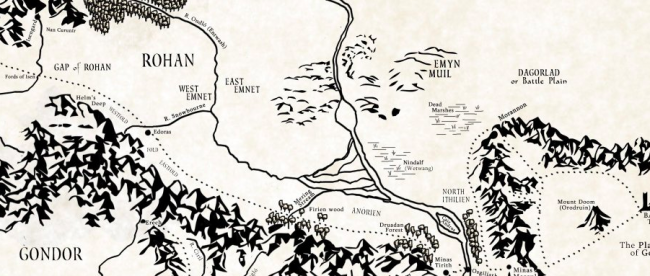 Hi!
As you know by now, my latest book came out on Tuesday. If you have it and liked it, please leave a review on Amazon? A lot of (good) reviews really, really help it get visibility. Thanks!
"The minor mystery at the dinner table."
My oldest kid had an unusual homework assignment over the past few weeks: he had to make a traditional family dinner. Just the main course (I think; otherwise we screwed up). He had to write down the recipe, do all the steps including clean-up, have a discussion about why the family eats this, etc. I was the parent he decided to cook with, so we made a brisket. Braised brisket is a staple Jewish holiday food — here's a recipe to give you an idea, but it's not the one I use or endorse, it's too complicated. (That site, otherwise, has some good traditional Jewish recipes, if you're so inclined.)
While we were doing the assignment together, I realized that I didn't actually know why brisket is so common during the Jewish holidays. The answer is pretty interesting but not quite interesting enough to warrant its own Now I Know article, so I figured I'd share it here. It boils down to two or three factors.
The first is that meat is, in general, more expensive than non-meat. You want to splurge a bit during the holidays, sure. But if you have a large family or a lot of guests coming over, you can't be buying a top-of-the-line cut. Here's a rundown of the various cuts with their American names. Typically, the "round" is the cheapest cut of meat, so that would make a lot of sense to serve — but observant Jewish families won't use it. As a general rule, the back half of a cow isn't considered kosher.
Back in the day, the "brisket" cut, though, was also pretty cheap. To get it to come out tender, you need to cook it low and slow — basically, an hour per pound of raw meat — and that made it hard to sell at restaurants and the like. For those preparing for a holiday meal, though, a set-it-and-forget-it at home recipe — even if it meant having an oven going for hours on end at 300F (about 150C) — was totally fine; it wasn't like you were going anywhere anyway.
So there's nothing particularly Jewish, religiously speaking, behind brisket. While other foods — challah bread, wine, and probably a few more — are used in ritual, brisket is simply a tradition of economics and convenience. And taste, too; it's great.
(By the way, the recipe we used: a brisket, maybe three pounds; one jar of brisket Mikee cooking sauce; salt, pepper, garlic powder, onion powder to taste. Brown the brisket in the Instant Pot with little olive oil; then dump everything in and let it cook under high pressure for 70 minutes. Natural release, move the brisket and sauce into the fridge overnight, cut and serve the next day.)
The Now I Know Week in Review
I think this section is still pretty valuable, right? Let's keep it.
Monday: The Bird That Set The Record Straight — I tried to hide the punchline on this one. Not sure if it worked.

Tuesday: The Lifesaving Powers of Being an NFL Superfan — from the book! Hope you're giving it a try.

Wednesday: What's So French About the F-Word? — Unrelated, the word isn't "firetruck."

Thursday: Beware the Unicycling Clown: As one reader pointed out, with AirPods and other such headsets, this may be less relevant than before because people can really look at where they're going while listening to music.
And some other things you should check out:
Here are three (or four?) long reads for the weekend.
1) "Time-Travelling with Merriam-Webster's Dictionary" (New Yorker, 6 minutes, August 2017). Thanks to John G. for this suggestion. It's a really interesting look at how words are born, basically.
2) "In a rural Wisconsin village, the doctor makes house calls — and sees some of the rarest diseases on Earth" (Milwaukee Journal-Sentinel, 30 minutes, October 2019). The subhead: "When James DeLine chose the life of a country doctor, he had no experience treating the Amish, and no idea they would take his work to the leading edge of genetic medicine."
3) "Here at the End of All Things" (Longreads, 20 minutes, August 2017). I'm finishing up another re-watch of the Lord of the Rings trilogy — as I write this, Sam and Frodo are just making their way up Mount Doom, while the remaining members of the Fellowship are approaching the Black Gate — and this essay ("On losing oneself in the geography of fantasy worlds, from Middle Earth to Westeros") speaks to me directly. When I read the Lord of the Rings books a few years back, I was constantly flipping back to the maps in the appendix. Later, I found this interactive map of Middle Earth — it's amazing.
(Oh, and while I really, really like the Lord of the Rings movies, if you're going to have like a billion endings, you really need to include The Scouring of the Shire.)
Have a great weekend!
Dan