The Weekender, September 20, 2019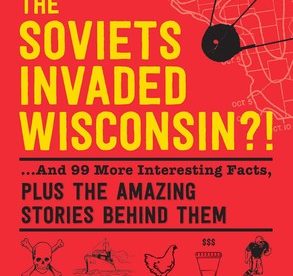 1) "The Surreal End of an American College" (The Atlantic, 17 minutes, June 2019). The subhead: "Small schools across the United States are facing budget shortfalls and low enrollment—leading some to shut down in the middle of students' higher-education experience."
Like most other colleges across the country, Newbury College, a small, private liberal-arts school in Brookline, Massachusetts, held classes through the end of this past spring semester and then bid farewell to cap-and-gown-wearing seniors. But unlike almost every other college, those classes, and that farewell, were the school's last: Newbury officially ceased operations at the end of May.

One of the first sources to publicly confirm the long-rumored closure was the president's blog, where the news was shared last December. "It is with a heavy heart," the school's president, Joseph Chillo, wrote, "that I announce our intention to commence the closing of Newbury College, this institution we love so dearly."
2) "The Soviets Invaded Wisconsin?!" If you didn't notice the first two times I mentioned it, I have a new book coming out next month. You can pre-order it from Amazon at that link, or via B&N or Indiebooks at those links.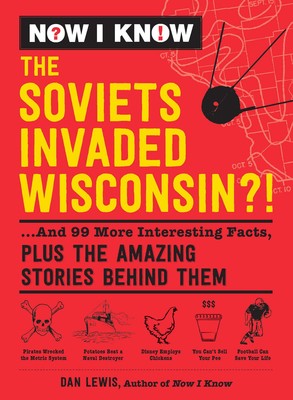 3) The Now I Know Week in Review:
4) "Mexico promised affordable housing for all. Instead, it created many rapidly decaying slums" (Los Angeles Times, 22 minutes, November 2017). Don't scroll too quickly past the pictures on this one.
5) "Baking Isn't Hard When You've Got a Library Card" (Eater, 8 minutes, September 2019). Apparently, many libraries will now lend you kitchen tools. 
Three years ago Megan Waugh started taking her family to Bristol Public Library in Bristol, Indiana. Before long, they fell into a routine: Her kids would pick out their books in the manga section while she waited by a cluster of tables the library set up for group discussions and meetings. Last December, while she was waiting for her daughter, Waugh noticed a shelf in the corner. Instead of the expected books, magazines, and newspapers libraries loan out, this shelf was lined with cake pans. There was a bundt pan and a skeleton pan, an Elmo pan, and a Christmas tree pan, all available with just the swipe of a library card.

Waugh works as a cook, and had lately been frustrated with the dietary restrictions she had to adopt for her health. "I used to love baking," she says. "And then I went gluten free a couple of years ago and was actually very resentful of it." Standing in front of the shelf of cake pans, she thought back to a recent gluten-free cake mix she bought at the grocery store. "If they can make a boxed mix that tastes good and is gluten free, there is no reason I can't bake yummy things that don't make me feel bad," she thought. While she and her daughter rifled through the cake pans, she had an idea — she was going to bake her way through all 33 pans in Bristol Public Library's cake pan collection.
6) "soviet soldiers dancing," a Twitter account. Just trust me on this one. And thanks to Ross K. for the tip!
Have a great weekend!