The Worst Way to Get People to Watch a Movie?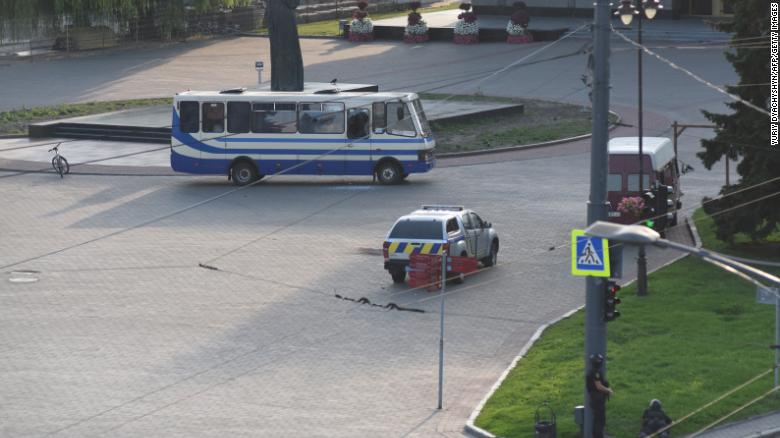 With a few exceptions, the laws and regulations of the United States prevent federal officeholders from endorsing products and services. The laws are often unenforced and/or treated simply as ethical guidelines, but in general, leaders try to shy away from recommending specific ways for people to spend their money. And that is typically true outside the United States as well — it would be weird (although not unheard of) for an elected official to use their office to recommend, say, that everyone go see The Many Saints of Newark this weekend.
But last year, that's effectively what happened in Ukraine. On July 21, 2020, at about 9:30 PM local time, Ukrainian President Volodymyr Zelensky posted this six-second video to his social media account, saying that "everyone should watch the 2005 film Earthlings."
And, I think we can all agree, it was probably a warranted exception.
If you're unfamiliar with the film, don't worry about it — not many people (despite Zelensky's message) have seen it. The movie, a 95-minute documentary narrated by Joaquin Phoenix, isn't a blockbuster. It's an expose which, per its page on IMDb, uses "hidden cameras and never-before-seen footage [to] chronicle[] the day-to-day practices of the largest industries in the world, all of which rely entirely on animals for profit." Phoenix told a press outlet in New Zealand that "of all the films I have ever made, this is the one that gets people talking the most. For every one person who sees Earthlings, they will tell three," which may be true, but the word-of-mouth appeal didn't seem to drive a ton of viewership. At least, not enough for a Ukrainian felon named Maksym Kryvosh.
Prior to that date in July 2020, the 44-year-old Kryvosh, per the BBC, "had spent around 10 years in prison on convictions including fraud and the illegal handling of weapons." But that day, he went one further. As CNN reported, "armed with a rifle and grenades," he "hijacked a bus [seen above, via that CNN article] with 13 people on board on Tuesday morning, claiming he had placed explosives in the vehicle and in another remote location, which he could detonate remotely." His reason? CNN continues: he "posted an 'anti-system manifesto on social media, demanding that dozens of government officials admit to being 'terrorists,' among other things." Apparently, his answer to the terrorism he perceived was to commit some terrorism of his own.
For hours, Ukrainian officials negotiated with Kryvosh, hoping to get the 13 hostages free and unharmed. Among Kryvosh's demands: he wanted to speak directly to Zelensky. And at 9 PM, the two spoke. Kryvosh and Zelensky spoke for about 15 minutes, per NPR, after which the former agreed to release his captives. But there was a condition attached: as the Guardian reported, Kryvosh "demanded that dozens of government officials admit to being 'terrorists.'"
That's a pretty vague demand, though, so Kryvosh made it actionable. An animal rights proponent, Kryvosh decided that a good way for Zelensky to demonstrate his fealty was to endorse a movie that documented animal abuse at the hands of humans. Specifically, Kryvosh required that Zelensky post a video onto Facebook telling Ukranians — and the world — to watch Earthlings. And that's exactly what Zelensky did, as seen in the link above.
Within the hour, Kryvosh made good on his promise and released all 13 hostages. He then came out of the bus and turned himself in, and was apprehended without further incident. Zelensky deleted the video from Facebook (but not from the Internet as a whole, as that's impossible) and, again per the Guardian, "replaced with a note thanking police and others who helped end the hostage crisis."
Ultimately, Kryvosh's campaign was probably a failure. The movie is available for free on YouTube, here, but only has 16,728 views as of this writing.
Bonus fact: In 1996, a New Zealand man held a radio station hostage claiming to have a bomb on him. His gonzo demand, per the Associated Press, was that "the station broadcast the Muppet song 'The Rainbow Connection' for 12 hours" as the song would "tell people how he felt." He did not get his wish — authorities were able to apprehend him shortly after he invaded the radio station. It turned out that he not only did not have any bombs, but he also did not have any chickens (named Camilla or otherwise).
From the Archives: A Noid, Annoyed: The man who took hostages because he was upset about a pizza mascot.