Tina Turner's Surprising Trademark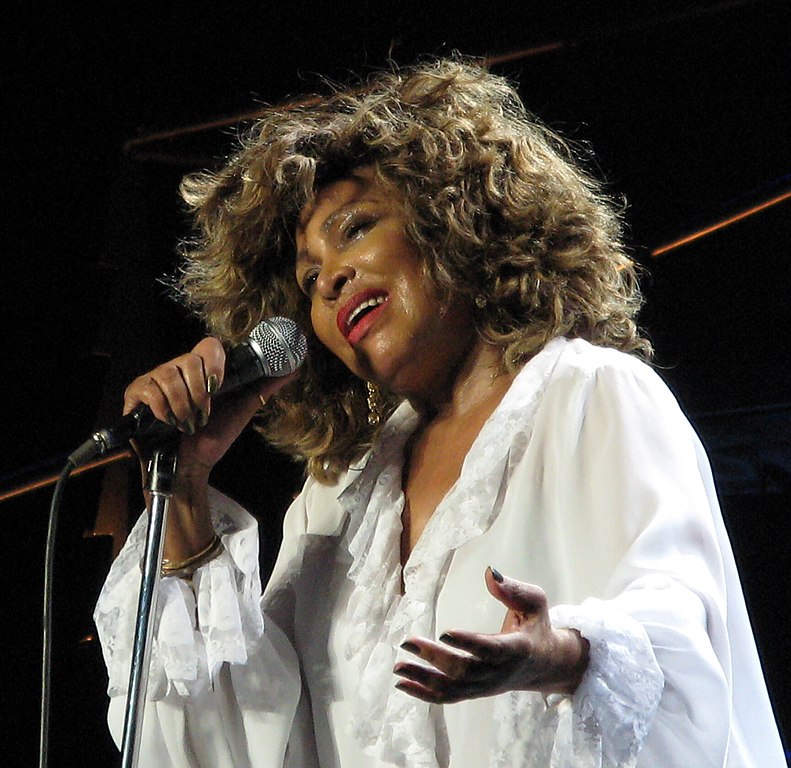 Tina Turner passed away yesterday at the age of 83, and she leaves behind a legacy of smash hits and the awards to show for it, including eight Grammys and more than two dozen nominations. Often called the Queen of Rock and Roll, she was a household name for most of her career.
Except that her name almost wasn't hers.
Tina Turner was born Anna Mae Bullock in 1939 and originally performed as a teen under the stage name "Little Ann." In 1957, Bullock caught the eye of Ike Turner, a famous musician who often performed with female backup singers. Ike Turner quickly brought Anna Bullock into his band as a vocalist and her addition elevated the band dramatically. Bullock's performances were heralded by professionals throughout the local music industry and the two decided to perform as a duo. In 1962, they'd also marry, and "Ike and Tina Turner," as the "Ike & Tina Turner Revue" were headliners for about a decade and a half.
But the "Tina Turner" name predated their marriage by about two years. When Ike and Tina started touring in 1960, he didn't immediately know that the woman he was on stage with would be his future wife and, more importantly, he didn't realize that she was a ton more talented than he was. Ike Turner had brought other female vocalists into his act over the years and every time they left, he had to rebrand. So when Anna Bullock became the next one up, Ike had an idea: create a persona that any female vocalist could assume. So Ike Turner created the "Tina Turner" name — "Turner" being his last name and "Tina" being a vague reference to Marvel Comiics' Sheena, Queen of the Jungle. Anna Bullock was supposed to be the first Tina Tuner, but not necessarily the last.
And Ike, to ensure that he had that he controlled the name, took legal action. Specifically, as Salon reports, "Ike Turner trademarked Tina's name so that if she were to leave him and the band, he could simply replace her with another singer he'd call Tina Turner."
In 1976, Tina fled Ike after the latter was physically abusive toward her, as she recounted in this 2013 interview with Oprah Winfrey. A companion profile article for Oprah's O Magazine reported that "after arriving in Dallas to begin a tour, he beat her bloody en route to the hotel. As soon as he fell asleep, Tina put on sunglasses to disguise her bruised face and escaped with 36 cents in her pocket. She found refuge in a nearby Ramada Inn, then fled to Los Angeles." She had virtually no assets and, per the piece, "paid her rent by cleaning houses." She appeared publicly at "Tina Turner," including touring as a solo artist and on the TV game show The Hollywood Squares, but did so knowing that Ike could sue her for trademark infringement. But those legal threats would have been difficult to act on; as Salon asserts, "sheer brightness of her made it impossible for audiences to see the Revue's singer as anything but the main star and the one and only Tina."
Tina and Ike's divorce was finalized two years after she fled his abuse. As part of the agreement, per Salon, Tina "ended up with a few physical possessions, rights to songwriter royalties on compositions she had written, and, central to her astronomical revival in the 1980s, the sole right to her stage name." 
Bonus fact: There's an indie rock band called "The Postal Service" which released its one and only album in 2003, with some fanfare at the time; the album peaked at number 41 in the United States and topped the U.S. dance charts on its way to just over a million sales. And it also caught the attention of the United States Postal Service (USPS), which objected to the band's name — so USPS sent the band's label a cease and desist letter, demanding that the band change its name. The band's label explained that the group chose the name because they used the postal service to produce the album; because they were not located in the same place, one band member would record their part and then send it to the next to edit in theirs. When the USPS learned about this story, they dropped the thread of the lawsuit and decided to partner with the band instead for some marketing efforts and, according to Entertainment Weekly, for a concert: the band put on a show for 800 USPS executives in November of 2004.
From the Archives: Fogerty Versus Fogerty: What happens when a band breaks up? Maybe the old members can't sing their old songs.