What Happens When a Convict Doesn't Actually Go To Prison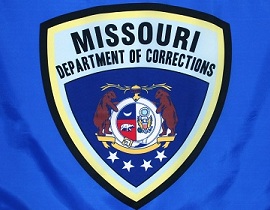 In 1999, a 22-year-old Missouri man named Cornealious Michael ("Mike") Anderson held up a Burger King at gun point, making away with over $2,000 in cash. Two months later he was captured and in July of 2000, Mike Anderson was convicted of armed robbery and sentenced to 13 years in prison. He appealed and, after serving ten months of his sentence, was released on bond pending review of his case. He lost his appeal in 2002 and a warrant was issued for his arrest, calling for his return to prison to serve out his sentence.
Fast forward eleven and a half years later — the end of Mike Anderson's thirteen year sentence. That brings us to the summer of 2013. Anderson was scheduled to be released from prison, but when officials at the Missouri Department of Corrections went to process Anderson's release papers, they found a problem: he wasn't actually in prison. But this isn't a story of a prison break. Anderson couldn't have broken out of prison, because he wasn't there in the first place — because he was never told to go back to jail.
For reasons unknown, when Anderson lost his 2002 appeal, the judicial system forgot to revoke his bond; he therefore had no obligation to turn himself in. His lawyer advised him to just wait for the police to come arrest him and bring him back to prison, but it turns out that wasn't going to happen anytime soon. The Riverfront Times, a St. Louis-area alt-weekly which broke the story, explained why: the government thought Anderson was already in prison.
As part of Anderson's final appeal in 2004, an attorney named Michael Gross appeared on Anderson's behalf in Judge Rauch's court. [Anderson himself did not appear in court that day.] They were joined by prosecutor James Gregory to update her on the status of the case — Gross had just filed the brief with the first line that read, "Movant is not presently incarcerated."

"[Gross] said the prosecuting attorney jumped up in court and said, 'Oh no, Mr. Anderson. We checked this morning. He's in Fulton Correctional Facility,'" recalls Anderson. "And so my lawyer thought that I had been arrested then. A day or two later, I called him up to see how court went, and he was like, 'Wait a minute, you're not in custody?' And I said, 'No!'"
And for nine years, Anderson remained a free man, out on bond. During this time period, he took no steps to hide from the law — he didn't change his name or anything like that. (He did move a few blocks, but that's hardly a big deal.) He lived a normal, crime-free life: he paid his taxes, got married, started a new company, and didn't even leave the general area. Had the authorities chosen to look for him, they would have found him right where they expected him to be, but hardly the same person he was before. The 22-year-old guy who held up a fast food joint had matured into a responsible 30-something.
Unfortunately, the law had no way of knowing this, and in July of 2013, it came looking for Anderson. He described the arrest to This American Life:
I was sleeping. I was awoken. I was about 6 o'clock in the morning, woken by knocking at the door. And it was unusual knocking. It was the consistent knocking– you know, the hard knocking.

So I knew something– what is going on? So I just stood at the top of the stairs for a moment. And finally I said, who is it? I'm in my boxers. And they said, marshals. Open it up or it's coming down. Opened up the door.

As soon as I opened up the door, it was a small army. I mean, it was about eight of them. They had the shields. They had the helmets. They had the AR-15 style machine-looking guns. And they had the street blocked off. And I said, hey man, you got the wrong person. And he just looked at me. He said, no, you're the right person.
In fairness to the authorities, for all they knew, Anderson was a violent criminal who had spent more than a decade on the lam knocking off more and more Burger Kings. Once the truth of his self-rehabilitation came to light, the SWAT-style arrest looked ridiculous — but it was less ridiculous than what would happen next.
Anderson was still a convict, and one that hadn't actually served his time. The justice system decided that this needed to be fixed, despite his good behavior while free, and Anderson was sent to prison to serve his 13-year sentence from almost its beginning, even though it should have been near its end. Most legal experts believed that, while this outcome was an absurd one, Anderson had no legal recourse beyond a asking for a grant of clemency from the state's governor.
It looked like Anderson was going to spend most of his forties in prison, but thankfully, that didn't happen. At first, Anderson's legal team argued that returning him to prison after all that time would constitute "cruel and unusual punishment" (as prohibited by the U.S. Constitution), but the Missouri district attorney disagreed. But that same district attorney suggested that Anderson's attorney bring an action against the Department of Corrections. Anderson, he advised, would ask to be credited for time served during his time as an unintentional fugitive, arguing that he was acting as his own parole officer during his period of accidental freedom.
Anderson's attorneys took the advice and the judge agreed, releasing him from prison in May of 2014, about a year after he was re-incarcerated.
Bonus Fact: At around the same time Missouri had the name of a man they thought was in prison but wasn't, the UK didn't have the name of a man they thought was in prison and was. From 2000 to 2006, an inmate in HMP Peterborough in Cambridgeshire served a sentence for "wounding with intent." But the man — a foreigner who should have been deported after serving his time — couldn't be released at the end of his sentence. As the BBC explained, the prisoner refused to tell officials his name and where he was from, making it impossible to deport him. He was instead kept in prison, indefinitely, until that information could be determined. As of 2008, he was still behind bars, as the UK had made no progress on the issue.
From the Archives: Pedaling to Freedom: How some Brazilian inmates are stationary biking their way out of prison.
Take the Quiz: Name the sources (e.g. the books or movies) that the given fictional prisons are from.
Related: A Chico's Bail Bonds t-shirt.