Why You Shouldn't Discount Discounts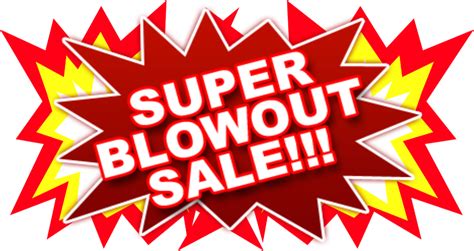 When you buy something, you typically prefer to do so at the lowest price possible. As a result, you may be interested in looking for coupons, sales, rebates. But as consumers, that extra work is also kind of annoying — if the stores can afford to sell us these products for less than the "typical" price, why not just do so in the first place? Why make us play these games? In some cases, sure, it's a matter of getting rid of inventory before it loses value — if you have a lot of, say, strawberries, discounting them to clear your inventory before they go bad makes sense. But in general, wouldn't it be nice to just have a low price without the hassle?
If that sounds good to you, you're not alone. It also sounded good to Ron Johnson, then the chief executive officer of department store chain JC Penney.
In November of 2011, JC Penney brought on Johnson — formerly an Apple Computer executive — to run the struggling but storied retail chain. Two months later, he'd make ending price-reduction promotions one of his first major changes. Johnson bemoaned the constant barrage of discounts, calling the scheme one of "fake prices" while noting that consumers simply couldn't keep up. Instead, Johnson surmised, the tidal wave of sales hurt JC Penney's brand; he told the New York Times that "at some point, you, as a brand, look desperate if you have to market that much." So, Johnson decided, per the Times, that Penny would "get rid of the nonstop promotions at the store and move to three kinds of prices (everyday, monthly specials and clearance)."
The math made sense. Time Magazine, by way of example, noted that "[by offering] a more simplified, sensible pricing structure [ . . . ] a T-shirt that used to retail for $14—but typically wound up selling for $6—will just be priced at $7 from the start." That sounds like a great deal — you don't have to hunt for that last dollar. But it turns out customers wanted to go on that hunt.
JC Penney quickly learned that finding the bargains wasn't a hassle — it was part of the attraction. As one Harvard Business School publication noted, customers "[were] accustomed to shop for discounts, especially lower- and middle-income families" and, not seeing the discounts available, stopped coming into the stores as often. Time Magazine, in a follow-up report, surmised that that sales are "all a game, and a contrived one at that. But it's a game that shoppers are accustomed to playing, and that many — consciously or not — like playing, with the 'How Much You Saved' line at the bottom of the receipt serving as a score." And that was bad news for Johnson and JC Penny. With the game now over, as HBS observed, "customer traffic dropped sharply."
A series of other follies followed and that holiday season, JC Penney had what some called "the worst quarter in retail history." The writing was on the wall for Johnson's reign as the JC Penney CEO. He was ousted in April 2013, and Mike Ullman — the CEO he replaced — was re-hired to succeed him. And just weeks later, JC Penney reinstated sales and coupons and all that good stuff, just in time for Mother's Day.
Bonus fact: In 2018, Ikea came up with an, umm…, interesting promotion. The retailing chain took out a full-page ad in Amelia magazine, a Swedish lifestyle mag for women which would get you a coupon — if you qualified for one. How, exactly, did you qualify? Step one: you have to pee on the paper. Adweek explains: "sounds a bit gross, and maybe it is—but there's a fun twist. If you're pregnant, peeing on the ad reveals a special discounted price on cribs, thanks to technology similar to that in pregnancy-test kits."
From the Archives: Why Do Coupons Have a Cash Value of a Fraction of a Cent?