The Weekender, August 9, 2019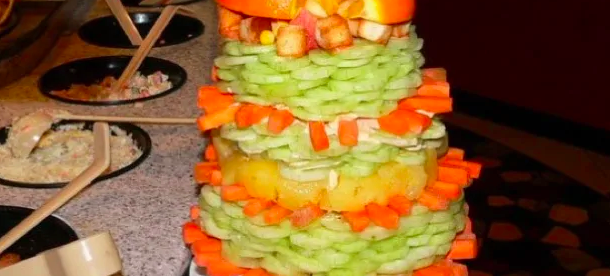 1) "The Snakes That Ate Florida" (Smithsonian, 28 minutes, July 2019). An invasive species is overrunning (overslithering?) the swamps of Florida. Meet the biologists and bounty hunters — yes, bounty hunters — who are fighting back.
In the Everglades, everything still looks the same. The waving saw grass, the cypress and pine trees draped with air plants, the high, white clouds parked like dirigibles above their shadows—if you've been to the Everglades before, and you go back, you'll still find these. But now there is also a weird quiet. In the campsites of Everglades National Park, raccoons don't rattle the trash can lids at four in the morning. Marsh rabbits don't scatter with a nervous rustle on the hiking trails as you walk by. Tires don't shriek when somebody brakes to avoid an opossum transfixed by headlights in the middle of the road. In fact, roadkill, which used to be common in this wildest part of Florida, is no longer seen.

The raccoons and marsh rabbits and opossums and other small, warmblooded animals are gone, or almost gone, because Burmese pythons seem to have eaten them. The marsh's weird outdoor quiet is the deep, endlessly patient, laser-focused quiet of these invasive predators. About two feet long when hatched, Burmese pythons can grow to 20 feet and 200 pounds; they are among the largest snakes in the world. The pythons are mostly ambush hunters, and constrictors. They kill smaller animals by biting them on or near the head and suffocating them as they are swallowed. Larger animals are seized wherever is convenient, and crushed and strangled in the coils before and during swallowing. Large constrictor snakes have not existed in North America for millions of years. Native wildlife species had never seem them before, and may not recognize them as predators.

In Miami, a center of the exotic pet trade, dealers used to import them from Southeast Asia by the tens of thousands. It is now illegal to import or purchase Burmese pythons in Florida. Probably, at some point, python owners who no longer wanted to care for them let them go in the Everglades.
2) "There Is No Reason to Cross the U.S. by Train. But I Did It Anyway." (New York Times Magazine, 96 minutes, March 2019). This is an investment but it's also an ode to trains.
3) The Now I Know Week in Review:
Monday: How an Oddball Saved the Island of Little Penguins — Involves at least really one cute animal picture.

Tuesday: Why Those Two Little Black Bumps Are In The Road — I wrote about this because I keep driving over them and had no idea what they were for.

Wednesday: Why You Shouldn't Discount Discounts — Poor JC Penney. Literally poor, because this coust them a ton of money.

Thursday: Hairy Houdini — A few of you emailed me to ask how he escaped. My answer: A magician never tells.
4) "The New Prospectors" (Topic, 18 minutes, July 2019). The subhead: "Every year, members of the Gold Prospectors Association of America pack up their RVs in search of adventure, friendship, and a bucketful of pay dirt."
After his first marriage ended in the 1990s, Joseph [Younce] wasn't sure how to date again. But he wanted someone to fish with, so in 1994 he put an ad in his local Kansas paper, The Hutchinson News, seeking companionship. There were two responses: one with a name but no number, and one with a number but no name. He called the number, and a woman asked him to stop by after work—work that, as a machine operator, left him oily. He hesitated, but she insisted. I want to see you at your worst, she said. So Joseph went.

Standing there, covered in oil, Joseph committed to meet again that night after he'd cleaned up. But first, he asked her favorite color. Light blue, she said. That evening, Joseph arrived for the date with a blue rose hidden behind his back. They married months later. Throughout their 17-year marriage, Joseph kept buying her blue roses, just because. When doctors diagnosed his wife with brain cancer and gave her less than a year to live, she picked a tattoo for him, a hummingbird and a blue rose. Today, they are on his left arm. In loving memory, Sunni.

Sunni also gave Joseph instructions: Take her $10,000 life-insurance payout and buy an RV and travel around looking for gold—something he'd talked about doing since he retired from Walmart at 65 and became a member of a prospecting organization, the Lost Dutchman's Mining Association, in 2010. Go have fun with the rest of your life, she told him.

Since 2013, Joseph has lived out of an RV, staying for months at LDMA-owned gold-mining campsites, traveling from camps in Washington state to Burnt River, Oregon, to Scott Bar and Duisenberg, California, to Stanton, Arizona, and Vein Mountain, North Carolina. Since May 1, he's been in Georgia, at Loud Mine Camp, where he'll remain until November. He hasn't decided what's next, but he's thinking about Oconee, South Carolina. "Wherever I get an inkling to go, I go," he says. "This is home. Everything I have is here."
5) "How Chinese Ingenuity Destroyed Salad Bars at Pizza Hut" (Kotaku, 2 minutes, July 2019). This is a short read, but it's fun. Lots of pictures of salad bar sculptures. (You'll see.) And watch the 9-minute embedded video, too. The end result isn't as grand but the method is intense. ("You're making the bowl… into a plate!") Thanks to reader Chloe H. for the tip.
Have a great weekend!