The Weekender, July 27, 2018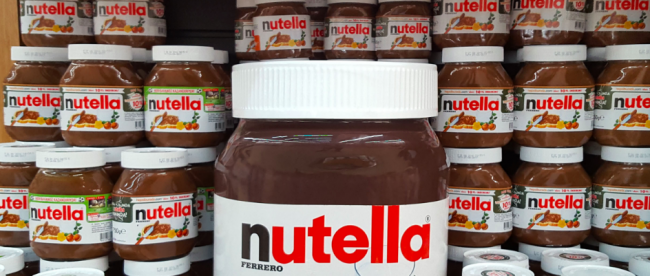 1) "Mr. Rogers was my actual neighbor. He was everything he was on TV and more." (Vox, 6 minutes, July 2018). If you've been reading Now I Know long enough, you know I'm a huge Mr. Rogers fan. (But really, who isn't?)
As a kid, I never liked Mister Rogers' Neighborhood. In fact, I couldn't stand it, especially the host, with his wimpy voice and mawkish homilies. I thought it was corny and dull, especially that tired routine of putting on his cardigan and Keds, warbling the theme song, and then changing back into his suit jacket and dress shoes to close out the show. And it was so insufferably earnest, with no hint of flash or slyness, qualities that were abundant in Sesame Street and The Electric Company, which I much preferred.

Maybe the reason I found Mr. Rogers so unbearable was because his trademark solicitude toward children seemed fake to me. His whole approach just didn't jibe with the reality I knew at home, or anywhere else for that matter. The parents of my generation — who were raised under such notions as "children should be seen and not heard" — simply weren't as involved or interested in the everyday reality of their children's lives. We were told, or simply expected, to go play in the streets.

Mister Rogers' Neighborhood was produced in my hometown Pittsburgh, which gave the show an outsize presence there. Some of the cast members were local celebrities: Don Brockett, who played Chef Brockett on the show, was on my paper route. He and other characters from the show appeared frequently at children's events and charity functions. Mr. Rogers himself, as I found out one day, lived a mere two blocks from me.
2) Fly away: Want to travel the world without spending your whole paycheck? Who doesn't!  Check out our travel partner Dollar Club – they help more than 500,000 travel enthusiasts save significantly on international flights (average of $500+ savings per roundtrip flight!). They help you get to your their dream destinations by sending discounted flights to you via email and text — so you can get them before they're gone. Just last week they had roundtrip flights to Greece for $325, Thailand for $350, and Turks and Caicos for $250. Sign up for free here.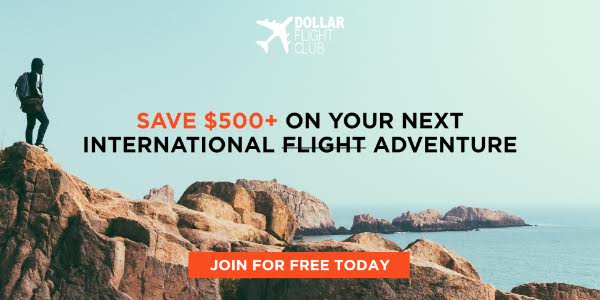 3) "What the Mystery of the Tick-Borne Meat Allergy Could Reveal" (New York Times, 21 minutes, July 2018). Okay, the background: there's a tick which, if it bites you, may cause you to develop an allergy to meat. That sounds awful. The insights we're drawing from this, though, are incredible.
4) The Now I Know Week in Review:
Monday: How a Failed Star Trek Episode Helped Save the Franchise.

Tuesday: The Man Who Was Buried in Paperwork. I'm glad this worked out in the end, although the whole situation is dumb.

Wednesday: The Far Side Dinosaur. I mentioned at the top that hopefully this would have come in handy if you played HQ Trivia, and the question popped up! The bonus fact also was kind of in play, as was the "From the Archives" link. Did any of you win? Was I helpful? Let me know!

Thursday: When Astronauts Smuggled Mail into Space. A repost in honor (I guess?) of the Apollo 15 mission.
5) "Why We Forget Most of the Books We Read" (The Atlantic, 6 minutes, July 2018). This has applications beyond books — it applies to TV, too, and for that matter, email newsletters. Ask me at 4 P.M. what I emailed out that morning and it's a 50/50 proposition whether I'll remember. The good news: that's pretty normal, and arguably appropriate for our digital age.
In the internet age, recall memory—the ability to spontaneously call information up in your mind—has become less necessary. It's still good for bar trivia, or remembering your to-do list, but largely, Horvath says, what's called recognition memory is more important. "So long as you know where that information is at and how to access it, then you don't really need to recall it," he says.

Research has shown that the internet functions as a sort of externalized memory. "When people expect to have future access to information, they have lower rates of recall of the information itself," as one study puts it. But even before the internet existed, entertainment products have served as externalized memories for themselves. You don't need to remember a quote from a book if you can just look it up. Once videotapes came along, you could review a movie or TV show fairly easily. There's not a sense that if you don't burn a piece of culture into your brain, that it will be lost forever.

With its streaming services and Wikipedia articles, the internet has lowered the stakes on remembering the culture we consume even further. But it's hardly as if we remembered it all before.
6) "The Nutella Billionaires: Inside The Ferrero Family's Secret Empire" (Forbes, 11 minutes, June 2018). I really don't have much to say about this other than to point out that Nutella is mostly palm oil.
Have a great weekend!