The Weekender, June 12, 2020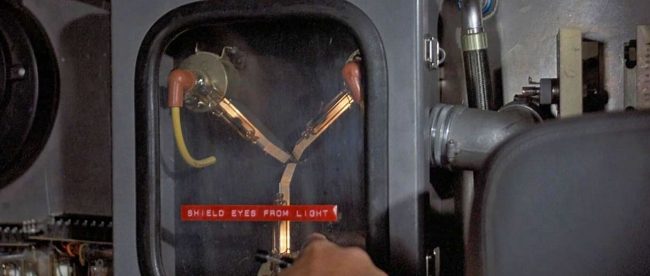 Hi!
As many of you know, in late 2018, I ran a Kickstarter to fund the creation of a Now I Know YouTube channel. Thanks to your generous support, I was able to get it done. With my friend Matt, I produced thirteen episodes, twelve of which I've already shared via the newsletter already. Today, I'm thrilled to share lucky number 13 — and to give you an update on where the YouTube channel, and some other things, are going.
Let's start with the video. Here's Matt, telling you why if you really want to buy a flux capacitor — you know, the key part in the time machine from Back to the Future — you can, in a regular old auto parts catalog. (Kind of.)
(If that embedded video doesn't work, click
here
. And if you'd rather read the article that it's based on, click
this
. But you should watch it; it's fun.)
That video will probably be the final one on that YouTube channel. And it's about time travel, so, I think this as good of a time as any to share how this experiment went, and where I hope to go from there. To be crystal clear, though — because this always comes up — the newsletter continues as usual.
With about 2,500 subscribers, the YouTube channel has potential. And some of the videos have a few thousand views, with generally very positive feedback. There's potential there, but the potential is hard to tap into. Video is expensive to make and I was pretty late to the YouTube game, limiting the short-term potential. Basically, I can't monetize the YouTube channel any time soon — until I hit unreachably-high benchmarks, YouTube won't run ads on the videos, and therefore, there's no ad money coming to pay for more videos.
I tried another few avenues to keep it going — over the years, I've had discussions with PBS, History Channel, and a few YouTube "networks" — but nothing came to pass. I'm not all that disappointed though, in part because I had high hopes but moderate expectations. Thank you all for your support nonetheless.
As for next steps, I'm working on another (non-video) spinoff of sorts; stay tuned!

The Now I Know Week in Review
Monday: It Doesn't Stand for "Eradicating Dangerous Mosquitoes": To the bazillion of you who wrote in to say that the music is more noise than music, let's just say that I'm not a big fan of the music talked about in this one, either. Maybe I'm a mosquito?

Tuesday: High Altitude Flatus Expulsion: Contains farts.

Wednesday: Crease and Desist: I'm no longer a practicing lawyer and will therefore never have the chance to write a letter like this. That's probably a good thing because I wouldn't have the chutzpah to actually do it.

Thursday: When You Don't Believe Your Past Self: I wrote the first half of this one about six months ago, and the second half yesterday at like 7 AM.
And some other things you should check out:
Some long reads for the weekend.
1) "The worst sales promotion in history" (The Hustle, 8 minutes, August 2019). Over the last year or so, three readers — Lev P., Nancy G., and Roger M. — suggested this. And I thought I shared it, but I didn't. Vacuum cleaners, international travel, and a really bad idea. It's bonkers.
2) "City of Solitude" (California Sunday Magazine, 16 minutes, June 2020). The subhead: "For 76 days, 9 million people in Wuhan slept, ate, and waited inside the largest quarantine in human history. Four people reveal what they saw and what happened after the lockdown ended."
3) "The ex-Green Beret who inspired Colin Kaepernick to kneel instead of sit during the anthem would like to clear a few things up" (Los Angeles Times, 7 minutes, September 2018). I had no idea that this happened the way it did. NPR also did an interview with Nate Boyer (the ex-Green Beret), here.
Have a great weekend!
Dan