The Weekender: October 9, 2015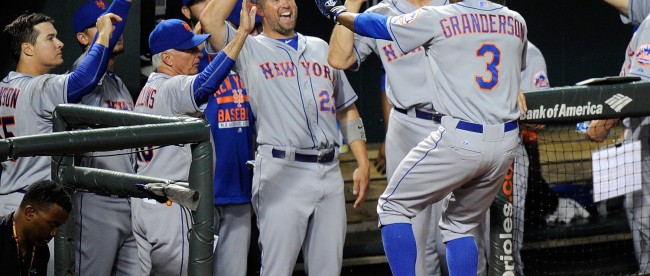 1) "How To Get Away With (the Perfect) Murder" (GQ, 34 minutes, October 2015). The subhead: "Four dead, an ever-expanding list of suspects, dozens of detectives on the case. Three years after the fact, a mysterious shooting in the French Alps has evolved into one of the most confounding, globe-spanning criminal investigations in decades." A warning to the reader, though: the murder described is wanton, even as murders go, and the victims include children.
.
2) More Stuff For Your Inbox: The Daily Pnut (pronounced like peanut) — get your morning fix of humor and news by signing up to this funny daily news e-mail; it's a g good complement to Now I Know.
3) "The Changeup: How Baseball's Tech Team Built the Future of Television" (The Verge, 16 minutes, August 2015). Major League Baseball created a live online video streaming platform well before most other players entered the market. That company, called MLB Advanced Media and typically referred to in the industry as "BAM,"  is turning into a tech provider to other media companies and content owners who are now trying to enter the streaming video world.
BAM's early entrance to the world of streaming video gave it a big advantage in developing technology, but it also gave the group a head start at the process of deploying infrastructure. Great web streaming requires "points of presence" spread across the globe near population centers. For 15 years, BAM has been building out data centers and high-speed fiber connections, forging intimate relationships with the companies that control the guts of the internet.

That head start gives BAM a massive advantage in both speed and cost. "We looked at what it would take to build in-house, and compared that to what BAM could deliver," said George Barrios, WWE's chief strategy and financial officer. "In the end it made a lot more sense to let them bring their technology expertise to bear, and focus on what we do best, which is creating great content and connecting with wrestling fans."
4) "The Death and Life of Atlantic City" (The Atlantic, 40 minutes, September 2015). The gambling mecca of New Jersey is dying and has been for years. Can it make a comeback? The Atlantic looks into the new casino, Revel, which cost more than $2 billion to build, opened in 2012 — and closed its doors after falling into bankruptcy in 2014.
5) "
What Will I Hear When My Ears Stop Working?
" (Narratively, 23 minutes, September 2015):
Hearing loss runs in my family and I was born unable to recognize high frequencies. I also have 'exploding head syndrome,' a parasomnic condition in which phantom electric bells and explosions sometimes invade my head before and after sleep. And independently, I was diagnosed with Ménière's Disease (MD) three years ago, a disorder that causes imbalance in the membranous labyrinth of the ear. This collection of syndromes and disorders is frightening and probably means I will be deaf by my early forties, although the unknown haunts me more: The ways that Ménière's can consume a person lies in an individual's character and life choices. Random MD episodes result in temporary deafness and progressively severe and permanent hearing loss, and preceding symptoms includes vertigo, tinnitus, otolithic crises of Tumarkin (sudden, paroxysmal falling to the ground) and debilitating headaches. My very first conscious meeting with this disease came one night three years ago, while I was watching "Good Will Hunting," alone. Having never seen the film before, I was disturbed to witness a completely mute Matt Damon dissolve into tears. He seemed to be sobbing, but I couldn't hear a thing. I was diagnosed with MD a few weeks later.

Now, dietary fluctuations like an excessively salted dinner or springy glutinous pasta will cause mild tinnitus, and leave my ears ringing before I have even cleared the dishes. I have learned the hard way about the fickleness of this disease, and its negative reactions to emotional strain, stress and anxiety. But how can I not be scared? Like the bangs that creep into my head at night, I expect the shock of hearing loss to be sudden and profound.

More than that, I fear the day when it will just be me and the silence.
6) "How to Make a Sandwich." (YouTube, 30 minutes, May 2015). A chicken sandwich seems like a pretty easy thing to make — but what if you had to grow your own food, milk the cow for the cheese, gather the salt and sweetener (honey in this case) for the bread, etc? Oh, and slaughter yourself a chicken, too. This guy did exactly that and documented the work along the way. Not worth doing at home, though: It took him nine months and $1,500 to make a pretty boring sandwich.
Have a great weekend!